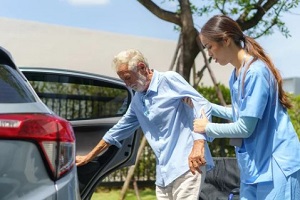 All of us love the flexibility of moving about town, going wherever and whenever we want. Routine activities, such as driving to the grocery store, library, social events, or doctor's visits, become a serious challenge for a rising proportion of the aged population.
As we get older, health concerns may affect our driving ability. Therefore an increasing number of seniors need to find other transportation options to and from their regular or essential activities – like medical appointments.
Why Should Seniors Seek Out Transportation Options?
While elders can potentially endanger themselves and other drivers, many older individuals are unwilling to give up driving. The CDC reports that, every day, automobile accidents in the U.S. result in the deaths of more than 20 senior citizens and about 700 injuries.
Most older citizens view driving as an important part of their independence, and as a key or even necessary part of maintaining their identity and daily routines. The most widely recognized identification is a driver's license. Renouncing one's driver's license can threaten one's sense of freedom and independence, as well as lead to a loss of activity and outside involvement.
Compared to older drivers of the same age, research shows that older people who can no longer drive go to fewer doctor's appointments, go out shopping and to restaurants less frequently, and cut back on the frequency of visits with friends and relatives.
But, even though removing a senior's car keys can be a severe setback, this event does not have to cause them to become housebound and lose access to fun things and social life.
Many older adults lean on their relatives to fill this void, but traveling requires money, flexibility, and time. Rarely are family caregivers able to satisfy all of an elderly loved one's transportation requirements. For elderly people who are unable to drive themselves, there are fortunately various transportation and driving services available.
Where To Find And Pay For Senior Transportation Services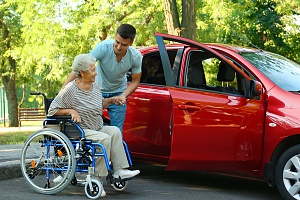 Several variables should be considered and discussed while assisting a non-driving person to find alternative transportation. For example: Does the older adult reside in an urban or rural area?
Does he/she require special accommodations due to any medical needs – such as a wheelchair or medical supervising during the drive? Such services often cost money. Health insurance will occasionally cover the expense of transportation, especially if the journey is necessary for medical reasons.
Medicaid will pay for both emergency and non-emergency medical transportation, including visits to the doctor for an appointment. However, Medicare will only pay for urgent care visits, such as those requiring an ambulance.
Medicare may cover non-emergency travel in some chronic and incapacitating circumstances, but such travel must be pre-qualified case-by-case. Other health insurance providers have recently started considering transportation as a covered expense. Because insurance companies offer such a wide range of alternatives, you should check a senior's particular insurance coverage to find out what his/her policy(ies)covers.
A local Area Agency on Aging (AAA) is helpful for locating senior transportation options. More than 600 AAAs are supported by funding provided by the Older Americans Act (OAA) in localities around the US. These offices are a priceless resource for details on federal, state, and local assistance programs for aging and disabled citizens.
To help seniors age in place and avoid entering long-term care as long as possible, an AAA can supply and connect them with the community and home-based services that they need. Many AAA services offer transportation services or can direct elders to other low-cost and free providers in their regions. Check the AgingCare.com website or the Area Agency on Aging Directory to find your local office.
Seniors' Public Transportation Options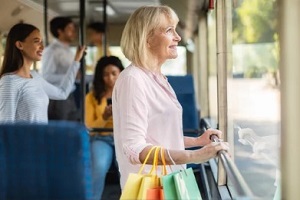 Public transit is the most apparent option for senior citizens in good health who no longer wish to drive. It is one of the least expensive choices and can offer non-drivers a semblance of independence. Networks of defined routes, stations, and schedules are used in public transportation, such as bus and train systems. Larger cities typically have highly developed public transportation networks that transport users practically anywhere.
Seniors' access to public transit does, however, have restrictions. Most individuals have to go to and from bus or train stops, follow strict schedules, wait outside for pickup, and be able to climb stairs to use public transportation. As a result, this is not always acceptable for older individuals, particularly those with restricted mobility or last-minute changes in schedules.
Most public transportation systems allow seniors who need assistance for those who require a wheelchair, or use walking aids. Every public bus must have a wheelchair lift, and each train must have at least one railcar that is wheelchair-accessible. To be safe, stops and stations should have excellent lighting, an elevator if needed, and functional telephones in case assistance is required.
It is advisable to ask about the security of the stations and stops before using them. Seniors who depend on public transit may want to modify their plans to avoid daily rush hours when large, packed crowds could make it harder to maneuver.
Seniors' Paratransit Services
Even though public transportation systems work hard to carry senior people with impairment, some are out-of-date, offer subpar service, or cannot handle the needs of older passengers. The supplemental paratransit system required by the Americans with Disabilities Act (ADA) may be preferable in these circumstances.
Under these programs,many senior adults are entitled to minimal transportation support under federal law and the ADA. According to the ADA, a city or town that offers public transportation services to the general public must also provide an additional benefit, or paratransit, for people with disabilities. Some senior citizens qualify for this service under the objective impairment criteria.
Nonprofit Faith-Based Transportation Services for Seniors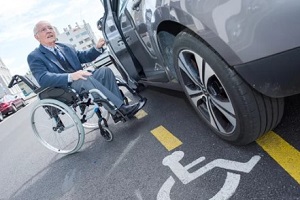 Religious and humanitarian organizations are standard in communities, and they frequently use a team of volunteers to offer senior persons free or inexpensive transportation. SCNOVA is a volunteer based organization whose goal is to assist older adults with aging in place.
Volunteer-based ride services cover a wide range of service limitations and cost. Some may use payment through a small donation or membership in the organization offering the services. Seniors might receive rides on an individual basis or in groups. These organizations sometimes use reservations in advance to make routes and routines for all.
Needing Assistance?
If you have any questions or concerns regarding senior transportation options available to you or a loved one, please don't hesitate to reach out to our helpful and professional staff at Shepherd's Center of Northern Virginia today for further details and assistance!