The Shepherd's Center of Northern Virginia (SCNOVA) currently serves over 3,000 seniors in Fairfax County and this number is continually growing.
Accomplishments
In 2020 we provided over 800 round-trip rides for our clients. Our incredible team of dedicated volunteers contributed 5323 hours of service, conservatively estimated at over $155,112!!
Annual Report
A copy of our annual report is available upon request or may be viewed online in PDF format Final Annual Report 2021.
Recognition & Awards
The Shepherd's Center has received the following awards and recognition:
Admitted as an active member for 2021-2025 of the prestigious Catalogue for Philanthropy , which recognized SCNOVA as one of the best critical local nonprofits in Greater Washington

Volunteer Mike Mulreany won the 2021 Fairfax County Volunteer Services Award in the Education and Literacy category
Bill Farrell, BOD Chair, received the 2020 Fairfax County, Hunter Mill District, Community Champion Award
Tom Portman, BOD member, received the 2019 Donald Owen Smith Leadership Award from the Shepherd's Centers of America
The 2018 Dr. Patrick "Rusty" Ryan National Visionary Award was presented to BOD member John Tate by the Shepherd's Centers of America
Received 2018 Fairfax County Volunteer Service Award
Volunteer Toni Letaw received the Outstanding Senior Older Adult Volunteer Award from Fairfax County
Recognized as an outstanding volunteer organization by the Town of Vienna on April 17, 2018
BOD member emeritus, Julius Hankin, received the 2016 Donald Owen Smith National Leadership Award from the Shepherd's Centers of America
Volunteers recognized in the Congressional Record for their contributions to the Northern Virginia community
Recognized as 2014 Outstanding Volunteer Caregiving Program by the National Volunteer Caregiving Network
Affiliations and Collaborations
SCNOVA is a member of the Shepherd's Centers of America (SCA) and is one of nearly 60 Shepherd's Centers located throughout North America. SCA is a network of faith and community-based organizations representing diverse religious and social service groups that provide meaning and purpose for older adults. We embody the universal principles of compassion, cooperation and service to others.
Other Shepherd's Centers in Northern Virginia:
Shepherd's Center of Annandale-Springfield
Shepherd's Center of Fairfax-Burke
Shepherd's Center of McLean-Arlington-Falls Church
Shepherd's Center South County
Shepherd's Center of Western Fairfax County
Faith Community Affiliations:
SCNOVA is proud to receive the support of and be affiliated with the following faith organizations serving our communities:

Andrew Chapel United Methodist Church
1301 Trap Rd
Vienna VA 22182
703.759.3509
andrewchapelumc.org

Antioch Christian Church
1860 Beulah Rd NE
Vienna VA 22182
703.938.6753
antiochccvienna.org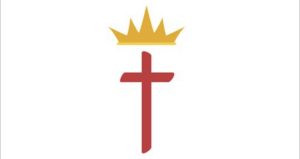 Christ the King Lutheran
10550 Georgetown Pike
Great Falls VA 22066
703.759.6068
gflutheran.org

Church of the Good Shepherd UMC
2351 Hunter Mill Rd
Vienna VA 22181
703.281.3987
goodshepherdva.com

Church of the Holy Comforter
543 Beulah Rd NE
Vienna VA 22180
703.938.6521
holycomforter.com

Emmanuel Lutheran
2589 Chain Bridge Rd.
Vienna VA 22181
703.938.2119
elcvienna.org

Emmaus United Church of Christ
900 Maple Ave E
Vienna VA 22180
703.938.1555
emmausucc.org

First Baptist Church
450 Orchard Street NW,
Vienna VA 22180
703.938.1555
fbcv.org

Our Lady of Good Counsel
8601 Wolftrap Rd
Vienna VA 22182
703.938.2829
olgcva.org

Oakton United Methodist Church
2951 Chain Bridge Rd
Oakton VA 22124
703.938.1234
oaktonumc.org

St. Francis Episcopal Church
9220 Georgetown Pike
Great Falls VA 22066
703.759.2082
stfrancisgreatfalls.org

St. John Neumann Catholic Church
11900 Lawyers Rd
Reston VA 20191
703.860.8510
saintjn.org

St. Mark Catholic Church
9970 Vale Rd
Vienna VA 22181
703.281.9100
stmark.org

UUC Fairfax
2709 Hunter Mill Rd
Oakton VA 22124
(703) 281-4230
uucf.org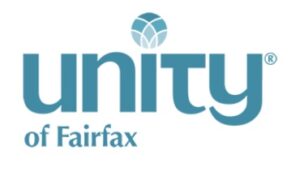 Unity Church of Fairfax
2854 Hunter Mill Rd
Oakton VA 22124
703.281.1767
unityoffairfax.org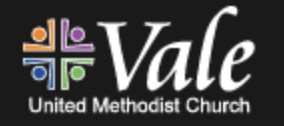 Vale United Methodist Church
11528 Vale Rd
Oakton VA 22124
703.620.2594
valechurch.org

Vienna Baptist Church
541 Marshall Rd SW
Vienna VA 22180
703.281.4400
viennabc.org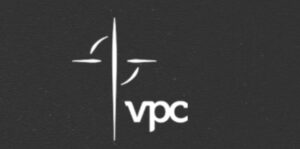 Vienna Presbyterian Church
124 Park St NE
Vienna VA 22180
703.938.9050
viennapres.org

Wesley UMC Vienna
711 Spring St SE
Vienna VA 22180
(703) 938-8700
wesleyvienna.org