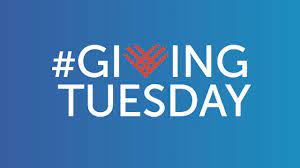 Giving Tuesday is a global fundraising platform held annually on the first Tuesday after Thanksgiving, celebrating grassroots initiatives like the Shepherd's Center of Northern Virginia. "GivingTuesday" is an inclusive and pluralistic community of millions of givers, with activity in every country on every continent. We celebrate and uplift grassroots generosity and generosity as a universally held value." – Giving Tuesday
At the Shepherd's Center of Northern Virginia, our vision is to transform aging into an empowering experience to live a life of meaning. We do this by creating meaningful opportunities for service, lifelong learning, social connection, individual well-being, and independent living for older adults, in the communities we serve.
Help us take advantage of this global day of giving by making a donation to SCNOVA. You can personally help us continue to provide assistance for Aging in Place and creating a community of friendship, culture and respect.
We want to get a head start on #GivingTuesday so please consider a donation today!