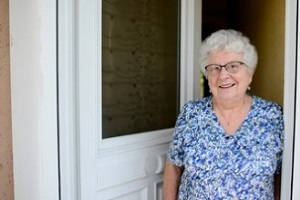 When it comes to aging in place, it can be difficult to plan ahead because one can never fully predict how their needs and physical demands will change. A good step is to consider the types of assistance you could require in the near future. Perhaps you live alone and have no one in your home who can assist you.
Maybe you don't need assistance as of today, but you live with someone who does. Everyone is in a unique situation. But take heart, here are resources available that assist with aging in place, no matter the circumstances.
What Resources Are Available To Assist With Aging In Place At Home?
Almost every form of aging assistance is available in your home – generally for a fee. Consider the following areas where you may need assistance, and the potential resources at your disposal. Many of the services listed here can be obtained from your local area agency on aging in place, state and local offices on aging or social services, a community organization, or a nearby senior center.
Personal Hygiene: Is it becoming more difficult to bathe, wash your hair, or clothe yourself? Perhaps a relative or acquaintance could assist. Or you might hire a professional aide for a few hours as needed during the week.
Domestic Duties: Do you require assistance with household duties, yard maintenance, buying groceries, or laundry? Some supermarkets and pharmacies will take your order over the phone then deliver your purchases to you. You can hire cleaning and yard services, or perhaps someone you know might be able to recommend a maid, handyman or gardener. Laundry assistance is often available from housekeepers, or you can have your garments picked up and delivered by certain dry cleaners or laundries.
Meals: Do you worry that you may not be eating healthful meals, or are you lonely from dining alone? You might cook with a friend or on occasion hold a potluck supper with a group of pals. You can look into whether meals are available at a nearby senior center or place of worship. Dining out may give you an opportunity to socialize with others. Is it difficult for you to leave your home ? Request that someone deliver you a healthy dinner at least once a week. Meal delivery services serve cooked meals to your home.
Financial Management: Do you have concerns about paying your bills on time? Are healthcare forms perplexing? Perhaps you can seek assistance with these duties from a trusted relative or social service worker. Volunteers, financial consultants, and geriatric care managers may also be of assistance. Additionally, you can pay your bills online if you have access to a computer. This is something you can discuss with your bank. Regular payments, such as utilities, rent, or mortgages can be paid automatically from bank accounts either through their website or through personal financial management software like Quicken.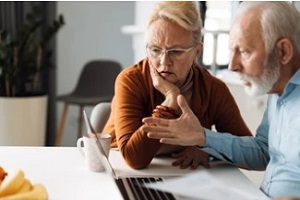 Be cautious to avoid fraud at all costs. Never give out your Social Security number, bank or credit card details, or any other sensitive information over the phone or over email unless you initiated the communication. Check all bills for charges you don't recognize, including utility bills but especially credit cards. When you see a questionable charge, contact the organization to investigate or reverse it.
Even if you don't believe you'll need it right now, consider granting someone you trust permission to speak with creditors about your bills or your Social Security or Medicare payouts – that can be invaluable as you age. Educate yourself about senior legal and financial preparation, or work with professionals who specialize in these areas.
Common Questions
Even if living in your home is essential to you, you may have questions about safety, transportation, or other everyday tasks. Below are some tips to help you consider some of these concerns.
Getting around at home and in town. Do you have difficulty walking? A walker might be useful. If you require additional assistance, consider purchasing an electric wheelchair or scooter. Medicare may cover part of these costs. Do you require assistance shopping or going to the doctor? Free ride services can be available through local non-profits like the Shepherd's Center of Northern Virginia. If you no longer drive a car, see if your location offers free or low-cost public transit and taxis.
Finding friends and hobbies. Are you becoming bored at home? A number of activities are available for no or low cost at your local senior center. You might run across old pals and make new ones. Is it difficult for you to leave the house? Perhaps someone can pay you a visit. Once a week, volunteers are often available to visit or phone. They can simply keep you company and are willing to discuss any issues you may be having.
Safety. Are you concerned about local crime, physical abuse, or financial loss as a result of fraud? Are you worried of falling ill if you live alone and have no one to support you? You should consider purchasing an emergency alert system. You simply press a particular button on your wrist, and emergency medical help is dispatched. This service is usually charged on a monthly basis. Friends or relatives could check in on you daily. Friendly caller or visitor services from the Shepherd's Center are free of charge and could provide the same check-in safety net.
Concerns in the home. Would a few changes make your home more comfortable and secure? Consider adding a ramp at your front door, grab bars in your shower or tub, or improved insulation. You may be able to seek assistance with the costs of these modifications. Consult your state's housing finance agency, welfare department, community development organizations, or the federal government for more information.
Contact Us Today For More Details
If you have any questions or concerns regarding helpful services for aging in place, our helpful and highly trained staff of professionals at the Shepherd's Center of Northern Virginia are happy to help. Reach out to our knowledgeable team today.