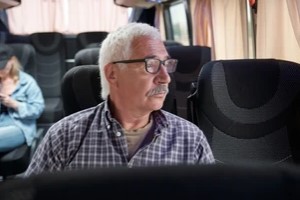 As we age, staying active and being independent are two very important aspects of well-being. Unfortunately, senior citizens often lose their ability to drive safely as they get older due to poor vision or hearing and slower reflexes and response times. This means they are a danger to themselves and other drivers on the road. When seniors are no longer able to drive safely, they can suffer greatly from the loss of independence.
Thankfully, there are a range of transportation options available to seniors who cannot drive themselves to allow them to get out of the house, tend to their needs and socialize with others. These options mean older people do not have to rely on family to bring them everywhere they need to go.
This is particularly important for socialization as some seniors do not feel comfortable asking loved ones for rides to places beyond important medical appointments. Going out to see friends, socialize or attend cultural or educational events plays an important role in preserving their mental health and staving off depression and loneliness.
Here is a look at some of the transportation options available to seniors that allow them to enjoy the psychological benefits of getting out of the house and attending to their needs independently.
Shepherd's Center Of Northern Virginia
Senior citizens who live in the Northern Virginia area can take advantage of the transportation services offered by Shepherd's Center Of Northern Virginia. The first service they offer is medical transportation; their volunteers are available to drive seniors to medical appointments and therapy sessions. They ask for four days advance notice and their rides cannot be completely guaranteed, but their service is considered quite reliable.
They also offer companion transportation. This involves drivers accompanying seniors to common locations such as grocery stores, banks, libraries and pharmacies. They may also bring people to educational functions and social meetings such as those offered by Shepherd's Center. Like the medical transport service, they require four days of notice and cannot guarantee rides.
Medical Facility Transportation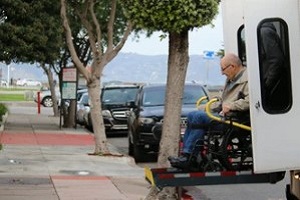 Some medical facilities will offer patients who are unable to get to the clinic or hospital on their own a set of limited transportation options. This may not be available from a private physician's office, but doctors who work in a hospital complex or a healthcare network may be able to offer low-cost or free transportation to appointments via medical van.
There are also professional medical transport companies that offer wheelchair-accessible vehicles and drivers trained in attending to people with mobility issues. It is worth keeping in mind that many state Medicaid plans cover some types of medical transport services for seniors who need to travel outside of their geographic area for specialty care.
Public Transportation
For senior citizens who live in cities or suburbs, public transport can be a very inexpensive way of getting around. Buses and subways offer low fares and the ability to access a broad range of locations. They are reliable and offer multiple services throughout the day. However, this is not a good option for those who do not live near city routes or who may need to walk too far to reach their nearest bus stop or subway station.
It is also important to keep in mind that not all mass transit options are accessible to people who use walkers or wheelchairs. Your local government's website or local transit authority office can advise you on whether their buses have wheelchair ramps or lifts. It is also a good idea to inquire about fare discount programs for senior citizens and those living on a fixed income.
Volunteer Driving Programs
Seniors can also take advantage of volunteer driving programs. Many communities offer a range of these programs through churches, nonprofits and community centers. These typically involve volunteers who offer to drive people to and from errands and medical appointments. Some organizations will allow volunteers to drive people using their own vehicles, while others provide accessible vans for volunteers to drive.
The organization offering the service will usually vet their volunteers, which provides some peace of mind, and the service is often free. However, the drawback is that it is usually necessary for seniors to schedule their rides well in advance, and they may not be able to secure a ride when they need one.
Taxis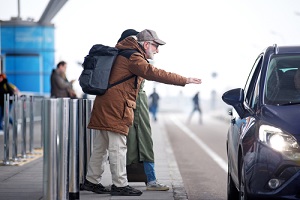 A taxi service can be a viable option for senior citizens who live in suburban areas as taxis can pick up seniors directly at their home and take them wherever they need to go. They are also convenient because they do not need to be scheduled in advance, and they are helpful for seniors who need to bring multiple items home or must use a cane or walker to get around.
However, if a senior needs to go places frequently, it is not nearly as cost-efficient as mass transit. In addition, many taxis are unable to accommodate senior citizens who have mobility issues.
Reach Out To Shepherd's Center Of Northern Virginia
If you would like to find out more about our senior transportation services, reach out to Shepherd's Center Of Northern Virginia today. We have been assisting adults in the Northern Virginia area aged 50 and older since 1998, and we have hundreds of vetted and trained volunteers ready to help local seniors get wherever they need to go.