Volunteer Job Descriptions
Thank you for your interest in becoming a SC volunteer!
Are you looking for something meaningful to do with your time that can make a difference in the lives of others? Look no further! We want you to join us today and help create "A World Without Loneliness" for seniors, their caregivers and veterans in our communities.
Medical and Companion Drivers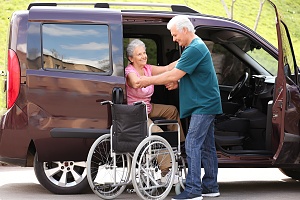 Drivers provide transportation and accompany adults 50+ to medical appointments or errands, such as grocery shopping, the bank, the library or select SC educational or social functions.
Food Delivery Drivers
Deliver food to seniors 50+ who are unable to shop themselves. Pick up pre-paid, on-line food orders and deliver food to their front door, all in a contactless manner.
Handy Helpers
Provide in-home assistance in various areas such as: small home repairs and minor installations (basic carpentry, minor painting, installing grab bars, etc.), gardening and lawn care, and computer assistance.
Friendly Callers
Make regular weekly telephone calls to assigned seniors who often live alone, need social interaction and may have limited contact with others. Volunteers will alert the SC office to any notable changes in their physical or emotional condition so that professional follow-up can be provided as needed.
Friendly Visitors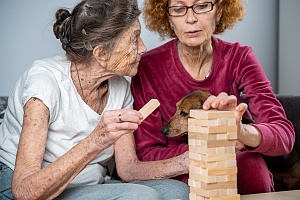 Provide companionship, conversation, reading (for visually impaired) and contact to minimize loneliness. Volunteers will also alert the SC office to any additional services that may be helpful to the client as well as changes in their physical or emotional condition, so that professional follow-up can be provided as needed.
Veterans Initiative: Veterans-to-Veterans
Make regular telephone calls and/or visits to assigned seniors who are veterans and/or contact other veterans via phone. Started by SC in 2018, this program seeks to respond to the unique needs of veterans living independently.
Office Volunteers: M-F 10am-1pm, or 1pm-4pm
Weekly assigned time and day to help out in the SC Office with: process phone calls from clients requesting services, enter transportation requests into NV Rides Scheduler computer program, provide information and referrals as needed, and assist the Operations/Volunteer Manager.
Health Advocate
Provides personal health counseling and education, blood pressure screening and client referrals to appropriate community resources.
Social Media Assistant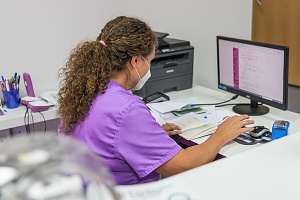 Offer assistance in creating, uploading and sharing posts or news on behalf of the Shepherd's Center of Northern Virginia (SCNOVA). Work on big picture tasks like assisting the Marketing/ Communication Manager in developing a social media and marketing campaign, doing competitor research, and creating an online voice. 1-2 hours a week working remotely from home.
Adventures in Learning (AIL) Committee
Manages all three semesters of the AIL program; organizes the schedule; recruits speakers and attendees.
Congregational Advisory Council
Members represent their specific congregations, share congregation activities and SC information with each other.
Development Committee
Helps organize Friend-raisers which bring awareness to the SC mission, socialization for the community, and funding for SC programs and services.
Grant Committee
Seeks grant support for SC from local and regional organizations and philanthropic groups.
IT Technology Committee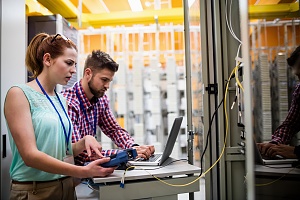 Assists the Executive Director and staff with selecting and maintaining hardware and software used for SC administration and programs.
Marketing Committee
Conceives and designs marketing materials (ads, flyers, social media, etc.) and assists the Executive Director and staff with publicizing programs and services.
Special Events Committee
Organizes SC luncheons with entertainment, senior socials, Capitol Steps, and the SC Gala.
Volunteer Committee
Manages the recruitment, retention, and recognition of volunteers for all SC service and educational programs and organizes the annual Volunteer Appreciation Luncheon.
Volunteer Today
If you want to help, please click here.
If you have any questions, please contact the office at (703) 260-9568.