Current Announcements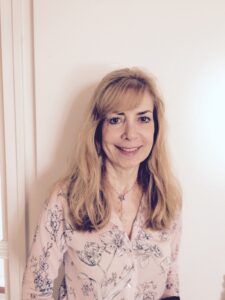 Please welcome Marianne Monek as our new Volunteer/Operations Manager. Marianne Monek is very excited to join our team at the Shepherd's Center of Northern Virginia as Operations/Volunteer Manager. Marianne's experience ranges from teacher/principal over the years and was very active on the volunteer boards of her daughters' schools. She previously served as the Director of Volunteers and Patient Relations for 15 years at Sibley Memorial Hospital. In her position, she supervised recruiting, orienting, coordinating and implementing all volunteer activities. One of her achievements was the creation of the Patient and Family Advisory Council which included all patient volunteers with the goal of improving patient and family centered care. Her belief is that volunteers play a very important role in our communities giving service to enhance the lives of our neighbors and creating an environment for volunteers to have a positive and productive experience. She is very committed to SCNOVA and the mission of "Supporting Aging in Place."
Marianne grew up in Cherry Hill, New Jersey. She graduated from St. Joseph's University in Philadelphia, being one of the first women to attend the former all-male school. She studied at the University of Dijon, France and did graduate work at George Mason University and Trinity University in Washington, DC. She currently lives in McLean, Virginia and is the mother to two daughters, Kristin and Caroline. Although they are both adults, they continue to be the light of her life. She looks forward to working with everyone to continue to create meaningful service an
Bingo Night at Foster's Grille. Join us at Foster's Grille on Monday, July 25th from 5pm-7pm for Burgers and Bingo. $10/10 games. 20% of all dinner proceeds donated to SCNOVA.
Lunch n Life is back on the calendar! Please join us for our Summer Lunch N Life scheduled for Monday, July 18th at Emmanuel Lutheran Church in Vienna, Virginia. The event will be highlighted by Steve Gouterman's Appraisal Roadshow. $20/person. Call 703-281-0538 or order tickets on-line here.
Merger Announcement  As an affiliate of the Shepherd's Centers of America, our mission, in part, is to support our sister organizations in the area. We're excited to welcome Great Falls' vibrant programs and dedicated volunteers to our Oakton, Vienna, Reston and Herndon Shepherd's Center. Transition is ongoing and expected to be completed by Feb. 28…Read more
Active Aging Wellness Class. Our most recent Active Aging Wellness 8-week session began  April 13th – but you can join anytime!  Classes are held every Wednesday for 8 weeks. Each class focuses on low impact exercises, balance, coordination and stretching. Taught by exercise physiologist Tim Sun, anyone 50 years or older may participate. Fee for the 8-week session is $50. For more information or to register, see here.
COVID policy and procedures.  Covering both our in-person services and in-person events.  More information here