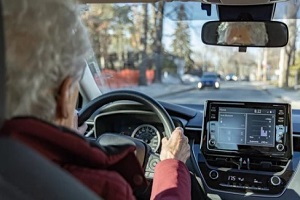 The act of driving can be fun and helps maintain older peoples' independence and mobility. But it also raises their chances of being hurt or killed in a car accident. Figures from the National Highway Traffic Safety Administration (NHTSA) show that elderly drivers have a higher crash risk than younger ones.
In fact, according to the Centers for Disease Control and Prevention (CDC), in 2019 every day more than 20 senior citizens died in car accidents and roughly 700 sustained injuries. Considering all these factors, it is crucial for families to closely monitor the driving abilities and habits of their elderly loved ones.
Most people want to carry on living independently and driving their own vehicles There are, however, some situations when getting around with the assistance of others might be better for them, as well as for others. Here are a few red flags you should watch for signaling potential minished driving ability in a senior:
Unexpected Dents, Scrapes, Or Scratches
Any driver, regardless of age, may sustain one or two dings, but more than two—especially when the driver is unable to identify the person or thing that caused the damage—should raise suspicion – especially if they continue to happen. Serial damages can unfairly burden other car and property owners with costly damage and expenses, as well as reduce the worth of an individual's car financially. Unexpected damage, alas, has an explanation. And mounting car damage can be a harbinger of much more serious accidents to come.
Not Properly Checking When Changing Lanes Or Reversing
Aging reduces mobility, making it harder to physically operate a vehicle.Additionally, in order to drive safely, regular mirror checks and backward glances (by turning your neck and looking through the rear window) are necessary.
Digital driving aids are not a substitute for seeing all around a car and taking in the surroundings, no matter how helpful they may be in preventing an accident. If a physical impairment prevents someone you know from shifting around sufficiently to drive, think about alternatives but know that nothing replaces the ability to see properly all around you when driving .
Operating a Vehicle At An Unsafe Speed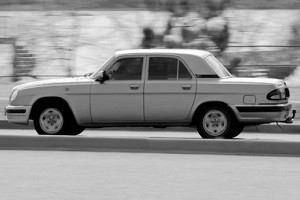 A driver's judgment may be clouded if they are moving too slowly, which can be just as dangerous as moving too quickly. The formation of a long queue of vehicles behind an experienced driver on a highway as he or she fails to stop or accelerate is a telling sign that they aren't paying the attention required to their surroundings. Other indications that an elderly driver may be becoming unsafe is when they routinely exceed the posted speed limit, or fail to pay attention to the state of the roads thus not avoiding potholes or other hazards.
Problems Parking
Parallel parking is a skill that some drivers never fully master, but if a member of the family used to be skilled at and is now having trouble it may be a sign that aging is working against them. It takes a great deal of experience to park, and for the majority of us, it takes years of practice to become proficient. A person's degrading inability to park is a sign that something is wrong.
Reduced Ability To Stay Between The Lines
The driver who cannot keep a straight line, stay in the middle of their lane, or who meanders across the center line may be intoxicated, preoccupied, fatigued, may have vision problems, or may not be paying attention. While older folks are much more likely to put their mobile phone away while driving, they are also considerably more likely to become tired and lose focus to the point where it affects their driving safety.
Keeping A Foot On The Brake All The Time
A driver who places one foot on the brake and one on the gas pedal may be unsure about their own confidence and reaction times. Brake lights going on and off frequently conveys a confusing message to vehicles following you, possibly leading to a rear-end collision, and certainly results in early brake wear and replacement.
How To Address Driving Issues Caused By Aging
How can you be sure that it is time you should stop letting an elderly person drive? In reality, there is no set clear age rule. Some people need to stop driving in their 60s while others continue to drive safely in their 90s. But generally, most drivers have to give up their keys somewhere in their 80s. Whatever your loved one's age, if you start to notice any of the aforementioned red flags, it is time to take action. Don't hold off until something goes wrong.
Obtain A Driving Evaluation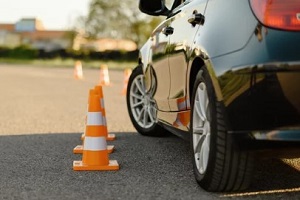 The majority of elderly people view losing their ability to drive as a significant event that signifies a loss of identity and self, and also reinforces a sense of impending mortality. Therefore it's crucial to be sensitive to their feelings and emotions. An often-practical approach is suggesting a driving test which can evaluate whether an elderly person can drive safely and responsibly.
Local Department of Motor Vehicles (DMV) offices offer driving tests. It's time to revoke your loved one's driving privileges if they fail their test. Rarely is it possible to take away their keys without their agreement, so work to help them understand how they are not only putting their own life at risk, but also the lives of others.
Have Any Questions?
If you have any questions or concerns, please don't hesitate to reach out to our highly trained and professional, compassionate staff at the Shepherd's Center of Northern Virginia today. We are happy to be a resource to help guide you through the process of understanding when someone you love should hand over the keys, and assisting you in making the transition from driving to non-driving as smoothly as possible.