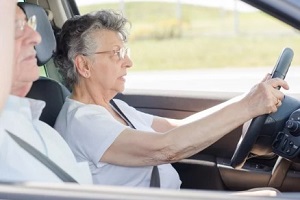 Many of us commute daily, perform tasks for our families, go out for a night of entertainment, or travel long distances in our cars for the majority of our lives. There will often come a time, though, when we have to think about the well-being of passengers as well as other drivers in addition to our own.
Getting a loved one to give up their driver's license might be challenging. However, approaching the topic of aging drivers with a well-balanced approach that includes helpful facts, compassion, and solutions may assist the aging adult in your life to determine the best course of action.
Perform An Honest Health Assessment
When addressing seniors who may be unable to drive, it's crucial to take into account both their physical and emotional conditions. Age-related problems with vision, hearing, reflexes and motor performance are the most common things that can prevent an older driver from being effective and alert while driving.
A motorist who has vision or hearing problems will have trouble seeing or hearing hazards, road signs, and obstructions in front of or around their car. Additionally, a driver may have a delayed or strained response when making quick decisions and motions required for driving a car due to an unpredictable reaction time or weakened physical strength and mobility. Confusion, especially when facing an unexpected or stressful situation, is another strong problem.
The requirements of the roadway can change suddenly. While a leisurely driver doesn't need to be in top physical condition to satisfy those requirements, you can advise elderly family members to be practical about potential restrictions they may encounter when attempting to do common driving tasks.
Along with these risks, there are also more specific illnesses that can complicate driving. These include chronic illnesses like diabetes, glaucoma, dementia, Alzheimer's, Parkinson's, cataracts, arthritis, and seizures. The symptoms and actions related to any of these disorders may be under the control of drivers who are taking medication to treat them.
You should be aware that some drugs have adverse effects that, when combined with driving, increase risk factors. It is crucial to learn specifically what medications an elderly driver may be using and whether it is advised that they refrain from driving while taking these prescriptions.
Alert Signs
Many elderly people show warning signals that it is not safe to drive any longer. Some of them may have already come to your attention, while others you should be on the lookout for. It's vital to take a compassionate approach since for some people, giving up their driver's license might feel like a crippling loss of independence.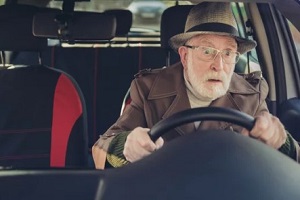 Refusal to stop or yield when required via signage or traffic signals
Failure to understand the right of way
Inability to remember speed limit changes
Omitting a signal when changing lanes or turning
Regularly getting lost (notably in familiar areas)
Irregular acceleration
Difficulties judging the distance between objects and vehicles
Merging and lane-changing challenges
Frequently occurring "near-misses" when accidents nearly happened
Stress, anxiety, and road rage
More prompt action may be required in response to more blatant warning indicators, including vehicle damage, persistent traffic offenses, and crashes. Go on a ride with your senior and take critical and objective stock of their driving acumen.
Tips On Having A Discussion To Stop Driving
Knowing what to watch for regarding your elderly loved one's present health and driving-related problems they could already be experiencing should help you decide how to approach them.
It's vital to take a compassionate approach since for some people, giving up their driver's license might feel like a crippling loss of independence. In the end, you want your loved one to feel like you made the decision together rather than like they were handed instructions after your talk. Additionally, although this procedure is normal, you don't want to give them the impression that they are a danger, menace, or public nuisance.
In order to help your loved one through this change, you should also encourage other options. With patience and an open mind, your loved one can discover new, effective transportation options that may even be more advantageous than driving themselves about.
Ask Them Questions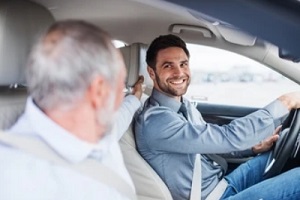 Respect for your loved one's experience may help you succeed in making this decision feel mutually beneficial. Ask them specific inquiries about their general health and their travel experiences rather than dumping all the information you've acquired on them. When driving, how do they feel? What difficulties did they encounter while driving alone? Do they still have the ability to complete jobs that were formerly considerably easier?
If you have created a safe environment for them to open up, they might give insights you hadn't considered about their actions along the way. Even better, they might start to believe it for themselves, which will make talking to them about giving up their license the greatest option possible.
Be Adamant About Safety
Safety is the most crucial topic in our discussion. Although it may be challenging to drive carefully, a dangerous driver, regardless of age, can cause personal injury or contribute to the harm of many other people by creating unforeseen traffic conditions.
A sincere evaluation of skills might lessen your own anxiety about the safety of a loved one and any lingering harm or guilt related to hurting individuals in the community. Instead of starting from a place of scorn or rebuke, stress that you are speaking from a position of caring for their safety and wellbeing. Be judicious about not being "talked into" and allowing your loved one to continue doing something that might be a threat to them and others.
Alternatives
Giving up your driver's license is not synonymous with giving up your freedom. It is best when an elderly individual has other options lined up and feels secure knowing that there are other modes of transportation they can utilize.
While adapting to a new mode of transportation can take some forethought, the availability of choices makes it possible for everyone to discover a preference that meets their needs. In addition, you will be assisting your loved one through your support.
Explore options for your loved one about carpooling, public transportation, ridesharing services, Uber, Lyft, and volunteer opportunities that might be available in their area. Make sure you have some understanding of potential disadvantages or factors they might ask you about.
Be prepared to discuss worries they might have, such as their own well-being or any financial strain these solutions might cause. Prepare yourself to consider how to decrease their potential anxiety over a change. The most important thing is to be ready to contribute to making the change beneficial.
If continuing to drive is still an option for them: so that they can see their surroundings clearly enough to get both to and from their destination, ask them to keep their driving to the hours of daylight. Offer them some assistance to help them navigate and advise them to avoid traveling long distances alone.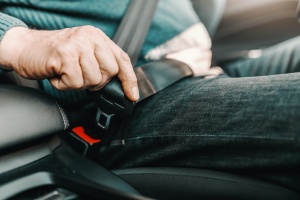 Additionally, you might offer alternate routes that could ease the stress brought on by rush-hour traffic and congested roads and highways. Urge your loved one to stop anytime they feel uncomfortable, and position yourself as a partner who is prepared to pick up the phone and help in the event of a roadside emergency.
Additionally, consider any changes that may be done to a vehicle to help with any mobility issues the vehicle's interior may have. Some changes may allow them to more easily reach the steering wheel, pedal, and other instruments, including the aid of various gadgets that can be installed.
Your loved one may be open to giving up driving completely if they agree with your assessment, or experience a serious issue (like getting lost in familiar territory). If not, you can at least take comfort knowing that as a result of your evaluation and kind conversation they might improve their driving skills with careful attention to detail and perhaps some kind of professional assistance.
Giving Up Their License Doesn't Mean Losing Their Independence
If your elderly loved one decides to give up driving, you can have peace of mind knowing that you've done something positive for both their well-being along with the safety of others. However, more can be done to help individuals feel confident in their choice.
After coming to this decision, they should officially turn in their driver's license and apply for a non-driving state ID card. Depending on the state, they may have multiple alternatives. In addition to canceling their insurance, you might want to discuss with them how to donate their automobile to a relative or sell it.
After all, they might really benefit from the financial savings, especially if they use it to pay for other forms of transportation. Overall it is best to completely eliminate the possibility that they will "cheat" and continue driving surreptitiously.
If you have any questions or concerns regarding an elderly person's capability of driving safely, please don't hesitate to reach out to our helpful and professional staff at Shepherd's Center of Northern Virginia today for details and more information as to what options may be available to you and your loved one.