It's important for everyone to live in a clean, safe and properly functioning home, but it's especially crucial for senior citizens to always be in a livable space. Fortunately, Shepherd's Center of Northern Virginia (SCNOVA) provides minor home repair services through volunteers. Here is a close look at what this service entails.
Minor Home Repairs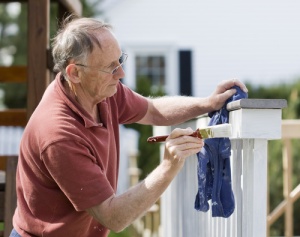 As part of this program, volunteers perform small repairs at older adults' homes in order to ensure their residence stays in good condition. Common examples of minor repairs include:
Small electrical repairs
Minor carpentry work
Light painting jobs
Other maintenance projects
These repairs do not include a labor charge, although you are required to pay for all necessary materials, such as hammers, nails, paint, screwdrivers, and wrenches. Although these volunteers do not perform larger projects such as roof or HVAC unit replacement, you may speak to a volunteer to find out if they have sufficient experience to provide this type of assistance.
Benefits of Minor Home Repairs
Small home maintenance repairs can save you a significant amount of time and money compared to hiring a professional who would likely charge you for labor costs. If you live on a fixed income or have limited funds, this is an excellent option to consider, especially if certain issues in your home have been left unaddressed for a long time due to lack of funds to repair them. This type of volunteer can also serve as a reliable assistant who can become more familiar with your home after each repair project.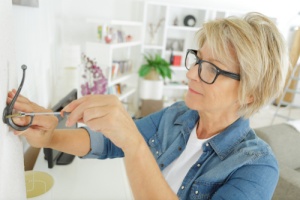 These repairs can also improve your home's overall aesthetic and potentially increase its value, which can be extremely helpful should you eventually decide to sell your property. If you don't plan to sell your home, any guests you have (friends, family, etc.) can appreciate its look even further if it is in good condition.
Additionally, dust, mold, and mildew can easily accumulate in a home if it is not regularly cleaned and basic maintenance repairs are not promptly performed. This can potentially lead to health issues, so be sure to seek assistance with these issues immediately.
Get Help From SCNOVA
Reach out to Shepherd's Center for more information on our minor home repair service. We are a nonprofit organization that has been committed to improving the quality of life of older adults (ages 50 and up) in Northern Virginia since 1998. We have more than 250 vetted and trained volunteers who are dedicated to ensuring that older adults have everything they need to live a normal, safe, and healthy life. This includes ensuring that no elderly adult is lonely.
Call SCNOVA today at (703) 260-9568 or contact us to learn more about our minor home repair service.