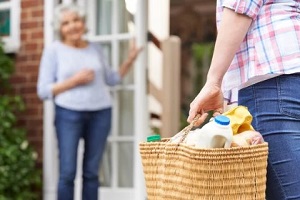 We age more gracefully when we volunteer. People who volunteer frequently report decreased mortality and depression rates as well as higher levels of satisfaction and self-esteem. Volunteering with seniors has increasing advantages as one gets older, making it crucial to maintain good health as we age.
Unlike a regular career, volunteering gives you the freedom to fit it into your schedule and the chance to explore several opportunities until you discover one that fits.
Rich life experiences help develop the fabric of one's uniqueness. Consider the wealth of knowledge, experiences, and stories your elders may impart to you. You will gain just as much fulfillment from volunteering with elders as they do, and it can be a great way to pick up a lot of knowledge in the process.
We've gathered some suggestions for various methods to help seniors—from remembering the past to creating new memories—by lending a hand, a listening ear, or your skills. Never forget that sometimes all someone needs is your time and company.
Visit a Residence for the Elderly
Spending some quality time with someone who lives in an assisted living facility is one of the most heartfelt things you can do for them. Make the most of your care visit by making plans in advance, whether you're going to visit a neighbor, a loved one, or a new friend.
Make arrangements in advance to drop by or organize frequent visits that the senior can anticipate. Bring a card set, board game, care package, movie, or homemade goodie with you. Even if your days are busy, a simple "hello" can make someone's day.
Engage Regionally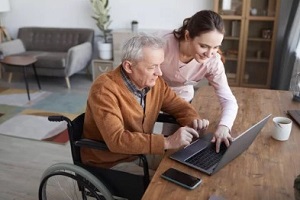 There are probably elderly people in your neighborhood who might benefit from your assistance. Some elderly people's health makes it difficult for them to get out and socialize. By paying them a visit, delivering a meal to share, or renting a movie, you can prevent them from feeling lonely.
Volunteer to do errands for elderly people who are unable to drive. Make it a weekly routine and assure them that they can contact you at any time. In order to get them out of the home and to spend time with you, you can also take them with you as you drive around town.
Many housework tasks don't require a trained handyman. Offer to do small repairs around the house and to rake leaves in the fall and shovel in the winter.
Become a Friend
There are many senior citizens out there who might enjoy some companionship, even if they have no relation to you. Additionally, there are numerous initiatives and groups that can help you find the ideal local companion.
Once you get to know a senior's story and traits, you'll both grow closer and gain a better understanding of one another. A true foundation of friendship is listening and sharing, and an older, wiser friend can often offer the most valuable advice.
Continue Your Learning Experience
Ask yourself what you can acquire from an elderly buddy whether you're at their house, a nursing home, or a neighbor's or loved one's home. You might be surprised by some of their life experiences! Even if they have accumulated stories throughout the years, it can frequently be difficult to understand just what to say in order to start a conversation. Here are some strategies to encourage seniors to reflect and start telling stories.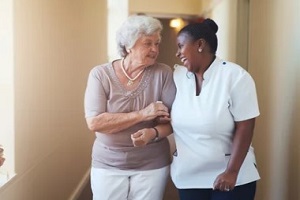 Find out their area of interest: Does your friend enjoy cooking? Inquire about a favorite family dish. Do they enjoy singing or drawing? Ask them to demonstrate for you. Find out what makes them happy, and chances are they'll embrace the chance to talk about it (and perhaps even express themselves creatively!)
Find out what they can do: Inquire about their career. about their favorite memories or biggest lessons learned. Don't forget to inquire about their extracurricular activities and abilities, such as sewing, woodworking, and writing. Ask them to teach you a few things.
Record your memories: The next time you see your friend bring a photo album, scrapbook, or diary and invite them to sit down and write down their memories alongside you. Put a story, pictures, subtitles, doodles, and more to use. In no time, you'll be compiling their oral histories into a history book!
Create some art: Create wall art for their bedroom from a few of the pages in your memory book. The nicest pages with pictures and captions can be photocopied, then hung up so your companion can constantly remember fun moments. Additionally, vibrant pictures and pages will make any space feel cheerier.
Why Volunteer with Elderly People?
Working with seniors as a volunteer can be quite fulfilling. Not only will you play a significant role and have a strong impact on individuals you assist, but you frequently develop lovely friendships and bonds as well. People frequently have an incorrect perception about senior citizens; in reality, many seniors only lack interaction and stimulation.
Elderly people frequently wish to learn new things, share fascinating tales from the past, laugh, and experience life with us. Giving them a chance to talk about their experiences with you will be advantageous to both of you.
Contact Shepherd's Center of Northern Virginia by calling (703) 291-0067 or contact us online for more information on how you can get involved in volunteering with local area seniors today!