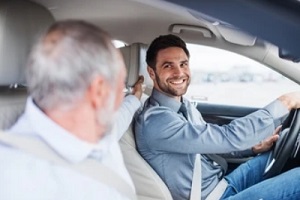 Driving plays a big role in preserving our independence as we age. But it can be difficult if you or someone you love becomes unable to drive. Fortunately, in metropolitan areas there often are many transportation options available for elderly adults.
Having access to transportation options can help lighten the stress on caregivers while enhancing the health and emotional well-being of their aging loved ones. The top senior transportation services are readily available, affordable, and reachable everywhere in the United States. Learn more about the top options compiled below:
iTN America
iTN America, a non-profit company that offers affordable rides for elders, is a good choice among commercial services for its low-cost service. The usage of rides is not restricted to transportation for medical appointments. iTN (Independent Transportation Network America) is a nonprofit organization with affiliates in more than ten states, including Tennessee, California, and Delaware.
Seniors 60 and over and people with visual impairments can get transportation through the Independent Transportation Network America iTN. Additionally, it has reliable transportation partners all around the nation. There are drivers available at all times, regardless of the destination or reason for the trip. Drivers offer door-to-door transportation and can help elderly passengers enter and exit the car as well as carry bags or groceries.
For a single rider, iTN charges a membership fee of about $50 to $60, or about $60 to $80 for an entire family. Passengers pay for each ride, but since rides are deducted from their account, they do not need to carry cash.
Passengers could save money by making advance reservations or by splitting the cost of a ride with others. The price is roughly half that of a taxi. Since iTN is not restricted to medical visits like some other companies, you could use it for any other ride.
iTN rides are in privately owned cars, and all drivers are trained to accommodate passengers with special needs. Every passenger is matched with a driver who is either a professional driver or a volunteer in their neighborhood. Overall, iTN is a great option for daily travel when you are unable to drive yourself provided it is offered in your area and you have the means to purchase the membership and the rides.
Paratransit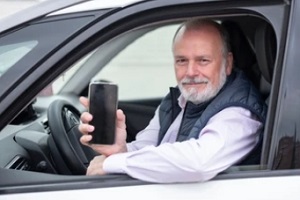 Many towns and metropolitan areas have public transportation options. Under federal law, public transportation providers must provide paratransit service which accommodates passengers with impairments and sometimes people over 65.
You can get in touch with your city or county Agency on Aging office to learn about the services offered in your town. The ADA (Americans with Disabilities Act) requires paratransit services to offer affordable door-to-door transportation for adults with disabilities. There are many prerequisites for eligibility, such as the use of a wheelchair or walker, or the existence of a physical or mental handicap.
Although the price of paratransit varies depending on the community, it is frequently less expensive than hiring a private driver. Depending on whether you have Medicare Part B coverage, Medicaid, or another carrier the cost of transportation to doctor appointments might be paid by medical insurance. Contrary to the majority of private transportation options, paratransit services often require reservations at least 24 hours ahead of time, making it impossible to make last-minute or urgent appointments.
With these services, customers might have to wait a time for the ride home following their appointment because there is typically a 30-minute pick-up window. If you don't mind waiting and need a cheap way to get to doctor's appointments or community events, paratransit can be a great choice.
Uber and Lyft
Uber and Lyft offer speedy rides, available almost everywhere in the nation. Uber, the oldest, has always been a favorite among users. It offers quick and simple service within most regions around the nation. Uber drivers are on call 24/7. Lyft operates a very similar service nationally, including restaurant food delivery to your home.
Need to run to the store or get to an urgent appointment? The Uber and Lyft apps, websites, and other third-party services all allow users to order trips on demand. Additionally, with Uber, you can ask for UberAssist, which dispatches drivers who offer additional support to elderly and disabled people. UberAssist drivers have vehicles that can fit foldable wheelchairs, scooters, and walkers and who are specially trained to help passengers needing assistance getting into automobiles.
Ride prices vary with the time of day, length of the trip, and availability but they are competitive and frequently less costly than a conventional taxi service. You could use the company's app to order a ride for yourself or to send a car to a loved one no matter where they are. Medical office staff members can plan rides for patients on their behalf using UberHealth, a tool for medical practices or elder facilities.
The apps allow you to arrange rides in advance, which is useful if you need to plan a trip or doctor's visit. Overall, Uber and Lyft are great options for on-demand transportation if you are financially able, tech-savvy, and wish to handle journeys from a distance.
Shepherd's Centers of America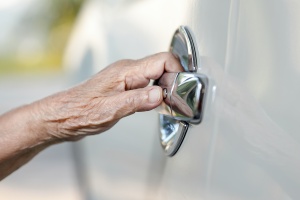 The largest non-profit charity providing senior transportation in the U.S. is the Shepherd's Centers of America, serving seniors in over 60 towns and metropolitan areas across the country. Most local Shepherds Center offers free transportation for seniors to important appointments and errands. Many also offer enrichment services like educational programs, wellness classes, and social events. For more information, visit www.shepherdcenters.org
Services are provided by local affiliates serving their region. For example, the Shepherd's Center of Northern Virginia (www.SCNOVA.org) is one of the largest affiliates and has provided senior transportation and other senior services within a large part of the southern Washington D.C. metropolitan area for over 24 years. And there are many other affiliates in the Washington area and across the country.
Needing Senior Transportation Services?
If you have any questions or concerns about obtaining transportation services for either yourself or a senior citizen in your life, please don't hesitate to contact our helpful and friendly staff at Shepherd's Center of Northern Virginia today for assistance in planning transportation services today!