Most adults do not think twice about their ability to get around town. They can go wherever they need to go, whether they are driving themselves or taking advantage of public transportation. However, many elderly people do not have access to these options, and getting to doctors' appointments, grocery stores, libraries and social gatherings can be a significant challenge. Certain health conditions can prevent people from driving safely as they age, and they may also make it difficult for elderly people to use public transportation.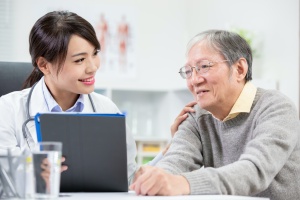 Thankfully, there are many senior transportation services throughout the country that help people in their local community get where they need to go safely. Many of these services are provided by volunteers who wish to help their neighbors.
Where Can Senior Transportation Services Bring You?
Although the specific locations that a senior transportation service is willing to bring people in need can vary, most are happy to bring people to the following locations:
Medical Appointments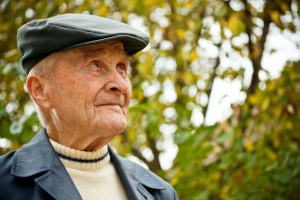 One of the most popular destinations for senior transportation services is medical appointments. These services are typically offered during fixed hours throughout the week, and many services require seniors who need a ride to inform them several days in advance so that they can make the proper arrangements. They can also bring people to physical therapy, speech therapy and other types of rehabilitation appointments.
Seniors who have mobility problems or need to bring wheelchairs should check with the transportation service provider beforehand as some require that participants are able to get into and out of vehicles independently. Others can make accommodations if they are informed in advance that wheelchairs or other medical equipment, such as oxygen, will be used.
Grocery Stores And Food Pantries
Senior citizens who need help getting to a grocery store or local food pantry can take advantage of senior transportation services. Similar to medical appointments, these trips may need to be scheduled a certain number of days ahead of time and participants will be limited to grocery stores and food pantries that fall within the service area.
In addition, the volunteer drivers at many of these services are willing to pick up grocery orders that have been placed online and paid for in advance as well as food pantry orders and deliver them to seniors who are unable to get out of the house for various reasons.
Hair And Grooming Appointments
It is no secret that looking your best can help you feel your best, and many seniors do not have family members who are available to bring them to non-emergency outings such as hair appointments. Senior transportation services can bring elderly people to hair salons, barber shops and similar businesses to attend to their grooming needs and improve their well-being.
Banks
Many Americans are attending to their banking needs online these days, but elderly people are often uncomfortable or unfamiliar with online banking. Senior transportation services can bring elderly people to their bank as long as it falls within the service area. These trips may be combined with other places they need to visit nearby, such as a grocery store. It is important to discuss requests for multiple stops in advance so the transportation service can make proper arrangements.
Other Options For Seniors Who Need Transportation to Medical Appointments
Senior transportation services are often the preferred approach for elderly people who need to go to medical appointments thanks to the more personal and individualized nature of the services provided.
However, there may be times when a senior is unable to arrange their visit in a timely manner or they live outside of the service area. In these cases, there are a few other options worth considering.
Taxis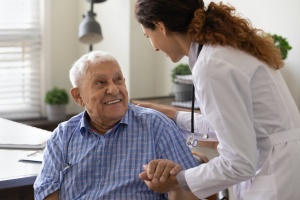 A taxi is one option for seniors who have medical appointments with short notice, but it is important to keep in mind that cab drivers may not be sensitive to a person's individual needs and lack training to deal with the elderly. They may not be able to help a person physically get into and outside of the vehicle, but they may still be a viable option for more mobile seniors with last-minute transportation needs.
Medical Cars
For seniors who need mobility assistance, a medical car may be a good option. These rides are relatively affordable and allow people to travel with a trained medical professional who can respond appropriately should a situation arise.
Wheelchair Vans
Seniors who are confined to a wheelchair may find it difficult to use the senior transportation services in their area. A wheelchair van is the ideal solution as their attendants can help the individual from their home into the vehicle and wait at the appointment to bring them home afterward. These drivers tend to be highly trained and screened.
Get In Touch With Shepherd's Center of Northern Virginia For Senior Transportation Services
If you or a loved one need help getting to a medical appointment, get in touch with Shepherd's Center of Northern Virginia. Our team of friendly, screened volunteers can bring people aged 50 and older to appointments within our service area with four days of notice.