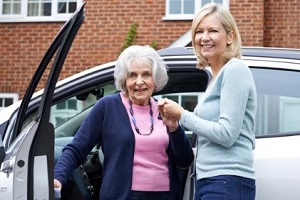 As one ages, traveling can be difficult. Some elders may no longer be able to drive or may have moved to an area with fewer senior transportation choices. Despite these challenges, senior transportation can be of great value to elder well-being since it enables seniors to maintain some level of independence.
We've put together this information to assist you and your loved one in researching senior transportation choices. It offers a broad range of possibilities, including low-cost publicly funded, free, and private choices. In this brief article we will describe these transit alternatives for seniors.
Senior Transportation is Crucial
Transportation for senior citizens is crucial to wellbeing – especially for non-driving seniors. Elders need to run errands like shopping for groceries, buying home goods, and other things by taking public transportation. Seniors must complete these chores in order to maintain their independence.
Seniors use it to visit friends and family, attend social gatherings, and go on weekend excursions. As seniors feel confident in their ability to navigate the city and maintain relationships with their friends, their social lives remain intact.
Elder adults risk becoming isolated from the rest of the world if they don't have access to reliable and safe transportation. Today, several delivery services can assist senior citizens with tasks like food shopping. The social aspect of leaving the house and interacting with others, however, cannot be replaced.
Senior isolation affects more than just social lives. Seniors frequently experience feelings of loneliness or isolation, which might increase their risk of developing health problems. The CDC claims that social isolation has a negative influence on heart disease, depression, early death, and a 50% greater chance of dementia.
Even though it won't completely eliminate the issue of isolation, transportation is essential to ensuring that seniors can travel to and from their errands, appointments, and social engagements.
The Average Costs of Elder Transportation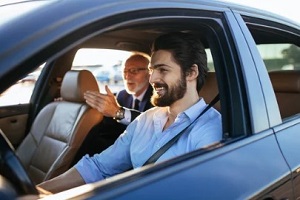 Senior transportation costs range widely, depending on personal needs. For instance, although some seniors may feel at ease using public transit, others may prefer door-to-door service. The usage of cellphones to access tech-based transit services may be difficult for some elderly. Or some elderly people have disabilities and need specialized transportation.
The cost of transportation will vary depending on the senior's unique combination of needs. Generally speaking, seniors will discover that transportation for the disabled or those who require medical assistance is usually free, public transit is almost always free, and private options might be reasonably priced or more expensive.
SSI, Medicare, and Medicaid: Only Medical Transportation
When older adults learn that Medicare doesn't cover general transportation, most seniors are shocked. Let's examine the specifics of transportation for Medicare, Medicaid, and SSI.
Is Elder Transportation Covered by Medicare or Medicaid?
Medicare only pays for senior ambulance transportation in the event of a medical emergency. No additional transportation costs, not even those for non-urgent medical appointments, are covered.
Medicaid, on the other hand, offers a wider range of transportation benefits. Both urgent and non-urgent medical appointments will be covered by Medicaid. For those who are enrolled in Medicaid, this is known as NEMTS (Non Emergency Medical Transport Services). Seniors with disabilities can also use it. All NEMTS transportation must be planned in advance and used only to get people to healthcare facilities like hospitals or doctors' offices.
Medicaid PCA (Personal Care Attendant)
Transportation requirements may also be met through the Medicaid program known as PCA. The PCA, or personal care attendant, is intended for those who have trouble performing daily duties because of their limited mobility. Custodial care demands, such as dressing and using the restroom, as well as transportation requirements, may be among them. Seniors who use government-sponsored Paratransit services may be accompanied by a PCA.
Is Senior Transportation Cost be Covered by SSI or SSDI?
The costs of transportation can potentially be covered by SSI and SSDI. However, the majority of these unique programs, like PASS and IRWE, are designed for working impaired people. As a result, senior transportation is unlikely to be covered by these programs. The good news is that if you get SSI or SSDI, you also qualify for Medicare or Medicaid, so you will receive payments from these programs for medically necessary transportation.
Free Options for Senior Transportation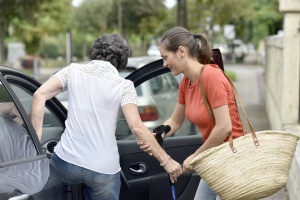 There are additional programs that offer more general transportation coverage. Since Medicaid only pays for transportation related to healthcare, seniors who need to travel for errands or social purposes will need to find another mode of transportation.
Seniors' Supplemental Transportation Programs
Senior transportation is well-served by STPs, or Supplemental Transportation Programs. A determination needs to be made whether they are offered locally as they are fully location-dependent. (They are more prevalent in cities.)
In essence, they are independent, community-based transportation services for senior citizens. They are frequently run by volunteers and rely on grants and donations to survive. STPs' senior-specific missions result in generally high-quality transit that is sensitive to senior needs.
Paratransit Alternatives
Seniors with disabilities can also benefit from Paratransit's transportation services. For seniors who are handicapped or wheelchair-bound, the ADA sponsors paratransit services. This includes private, public, or parallel to the lines of public transportation, depending on one's location. Typically, wheelchair-accessible vans and microbuses are used to deliver paratransit services. Because they are legally limited to charging no more than double the price of public transportation, they are also quite inexpensive.
Discounted Public Transportation for Seniors
Seniors who are accustomed to using public transportation, i.e., those who don't go door-to-door, may enjoy significantly reduced rates. Public transportation is already reasonably priced, and it is even more so with the senior discount. Public transportation is the best choice for senior citizens who are mobile and want to save money on transportation, though it will vary depending on where you live.
Transportation via a Care Facility
If you or a loved one are currently residing in a care facility, such as an assisted living apartment, a nursing home, or a community facility, transportation might be covered. To find out
what kinds of transportation they provide and whether a health aide will go on outings with elders, you should get in touch with your local care facility.
While researching care facility options, it is important to ask about Care Facility mobility plans and what type of regular services are available.
Other Volunteer Driving Initiatives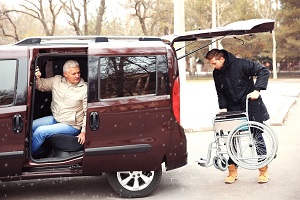 In some areas, volunteer driving programs are also available. Unlike a STP, for instance, these volunteer initiatives are frequently charitable or faith-based. Seniors may receive sporadic transportation support from them. Additionally, some communities provide volunteer driver programs. These are frequently less structured volunteer initiatives, such as a charity or faith-based organization. This transportation support; however, might be sporadic.
Care Facility Transportation
Transportation might be covered if you or a loved one are currently residing in a care facility, such as an assisted living apartment, nursing home, or community center. Get in touch with your care facility to learn more about the transportation services they provide and if a health aide would accompany older citizens on outings.
When shopping for a care facility, it is crucial to ask about transportation policies and what form of regular service is available. Even though these services are frequently provided without charge, they might not be as dependable and skilled as those that are paid for or supported by the government.
The Bottom Line
Senior transportation is ultimately a crucial component of aging in place. Socializing, grocery shopping, attending doctor's appointments, etc. are only possible with transportation.
You can choose from a wide variety of senior transportation options, which is a blessing. Depending on a senior's needs, there are government-s, depending on a senior's needs. Whatever the circumstance, you or a loved one can benefit greatly from one of these programs.