Staff
---
Carolyn Pennington
Executive Director
Carolyn joined the Shepherd's Center in July 2021 after serving older adults for many years with options pertaining to senior living. During this period, she found great satisfaction in expanding her knowledge areas to further aid those with cognitive decline and dementia. She has contributed to and supported various senior-serving organizations including Dementia Friendly Herndon; the local chapter of the Alzheimer's Association Walk to End Alzheimer's as well as local community and professional networks that support older adults. The Shepherd's Center of Northern Virginia has long been an admired community partner and Carolyn is thrilled to be able to serve the expanding communities of Reston, Herndon and Great Falls in addition to Vienna, Oakton and Dunn Loring.
Carolyn grew up in Vienna, Virginia, and resides in Reston with her husband and daughter. She and her family have a faith centered life and enjoy golfing, skiing, and biking – basically anything outdoors and being together.
---
Ambre Tomlinson
Marketing Manager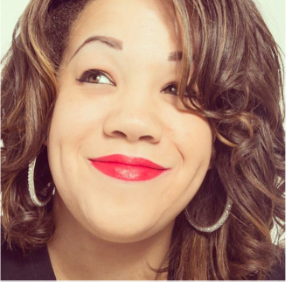 As a lover of music, art and literature, Ambre Tomlinson has made her mark in the world of entertainment as a journalist, creative writer, senior script writer/executive producer, blogger, artist consultant/A&R and former radio personality. She is a graduate of Hampton University. Over the past 15 years Ambre has combined her strong writing skills and passion for great music to highlight quite a few of the Washington D.C. metropolitan area's most talented rising stars. She has also been influential in many artist's careers providing public relations and marketing insight, professional image consulting, media training, event coordination, tour management, and artist & repertoire services.
Ambre's passion for working with SCNOVA is inspired by her late mother. Ambre follows in her footsteps of non-profit work. After her mother became ill later in life, Ambre was her primary caregiver. "Caring for my mother toward the end of her life made me realize how important it is to have a loving individual by your side to advocate for your happiness, health, and quality of life. Being strong for her like she had always been for me was an experience that changed me greatly. I am grateful for all her life lessons, and I fully plan to use this one every day while working with Shepherd Center of Northern Virginia."
---
Marianne Monek
Operations/Volunteer Manager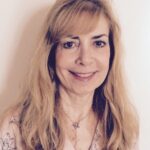 Marianne Monek is very excited to join our team at the Shepherd's Center of Northern Virginia as Operations/Volunteer Manager. Marianne's experience ranges from teacher/principal over the years and was very active on the volunteer boards of her daughters' schools. She previously served as the Director of Volunteers and Patient Relations for 15 years at Sibley Memorial Hospital. In her position, she supervised recruiting, orienting, coordinating and implementing all volunteer activities. One of her achievements was the creation of the Patient and Family Advisory Council which included all patient volunteers with the goal of improving patient and family centered care. Her belief is that volunteers play a very important role in our communities giving service to enhance the lives of our neighbors and creating an environment for volunteers to have a positive and productive experience. She is very committed to SCNOVA and the mission of "Supporting Aging in Place."
Marianne grew up in Cherry Hill, New Jersey. She graduated from St. Joseph's University in Philadelphia, being one of the first women to attend the former all-male school. She studied at the University of Dijon, France and did graduate work at George Mason University and Trinity University in Washington, DC. She currently lives in McLean, Virginia and is the mother to two daughters, Kristin and Caroline. Although they are both adults, they continue to be the light of her life. She looks forward to working with everyone to continue to create meaningful service and making a difference in the lives of others.
Board of Directors
---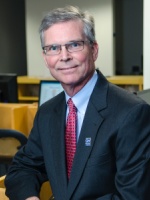 Scott Schroth, MD
Board Chair, Executive Committee, Chair Policy Committee, Co-Chair Volunteer Committee
Scott is a pro at assessing problems and coming up with workable solutions. Serving as a practicing primary care physician and associate dean for students at The George Washington University School of Medicine and Health Sciences for 30 years, he came to understand that many of seniors' challenges lie in the personal and social spheres. That is why he brought his ingenuity to the SC Board in 2018 after giving up his practice.
Scott is engaged in energizing and better recognizing SC volunteers to improve their experiences. An additional goal is enhancing recruitment, streamlining SC procedures, and assuring that volunteers feel heard and well served by the organization. As a volunteer driver and handy helper, Scott has found great joy in assisting the elderly to age gracefully in place.
Scott and his wife, a retired FCPS special education teacher, have lived in Vienna, VA, for 30 years where they raised two children.
---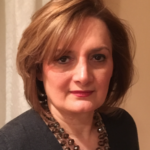 Akram Aleahmad
Board Member
Akram was elected to the Board at the end of 2022, after leading her branch specifically and United Bank more broadly in volunteering and event support for SCNOVA. Akram is Vice President III and Branch Manager of United Bank, Vienna, VA.
With over 30 years of deep experience in financial services, Akram has strong analytical and conceptual skills in financial analysis, marketing, management and accounting. Akram also has extensive real estate finance experience – having processed over 100 mortgage applications. She provides clients with tailored recommendations and designs solutions to financial problems. Akram has customized a broad range of investment options for clients, including buying, selling, and exchanging of mutual funds and annuities.
Akram earned a BS in Business and Management from the University of Guilford College, Greensboro, NC. She is a member of the National Association of Securities Dealer National Association, and the Securities Health & Life Insurance. She holds SEC Series 6 & 63 certifications, is a Notary Officer, and received her Private Client Solution Certification from PNC Bank. Akram is also a current Board member of the Vienna Business Association (VBA).
Akram and her husband, an Engineer with WMATA, have lived in Reston for 20 years. Her daughter, a recent law school graduate, and Akram's mother reside with them as well. Akram became a Wedding Officiant in 2022 and performs wedding ceremonies around the area on a regular basis.
---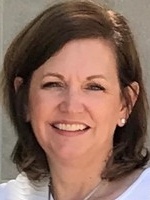 Leigh Banducci
Board Treasurer, Executive Committee, Chair 2020 Gala Auction, Co-Chair Finance Committee
Leigh, a former CPA for KPMG for most of her career, brought her talents to SC and became its volunteer bookkeeper to help the organization focus its limited financial resources in other areas. She joined the Board in 2019 to continue promoting the important contributions SC makes to the local community. Leigh states, "It would be great if every town had a Shepherd's Center!"
A resident of Fairfax County for nearly her entire life, she strives to help others who don't have family close by. Leigh keeps active with her teenage son and college-aged daughter and enjoys hiking and kayaking with her husband.
---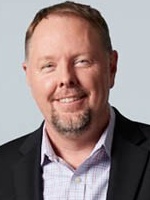 Joe Bock
Co-Chair Marketing Strategy Committee

Joe joined the Board in May 2021. He brings over 25 years of brand and marketing experience to the SC organization. He currently is VP of Brand & Product Marketing at Navy Federal Credit Union in Vienna, VA.
Joe began his career in the advertising world, having worked at global agencies in Chicago, Los Angeles and Minneapolis, before moving to Virginia 2 years ago. Throughout his agency career, he has worked with a wide array of clients, from non-profits and associations to consumer goods and financial services. He started with Navy Federal in 2020 where he oversees branding, product marketing, sponsorships, and social media.
Joe earned his BA from Central College in Iowa and his MBA from the Thunderbird School of Global Management in Arizona. When he's not working, he enjoys spending time with his wife, daughter and their puppy.
---
Richard Duesterhaus
Chair Advisory Committee
Rich, one of the founding board members of the SC, was instrumental in helping to plan and organize SC's services more than 20 years ago. Who better than a "detail man" brimming with SC history to serve as the current chair of SC's Advisory Board as the Center continues to focus on vigorous expansion to meet the needs of its current and future volunteers and clients.
Being a local resident of Northern Virginia for more than 44 years, Rich has witnessed firsthand the meaningful role SC plays in the community.
He retired as the deputy chief for Science and Technology with the USDA Natural Resources Conservation Service after having worked as director of Projects and Partnerships for the National Association of Conservation Districts headquartered in Washington, D.C.
---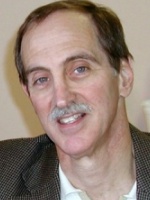 Scott Honiberg
Chair Grants Committee
Scott, an avid grants writer in consulting and federal contracting for several decades, now chairs SC's Grants Committee, following six years of volunteer work for the Center. He brings a diverse background in the healthcare field that includes hospital operations, strategic planning, and policy research with ICF and Abt Associates.
He founded Potomac Health Associates in 1992, which specializes in marketing, business development, and health care contracting at the federal level. Those interests led him to the SC Board in 2017, where he focuses on finding untapped funding resources for SC programs and activities.
Scott holds a B.A. in English from Hobart College in Geneva, NY, and a MBA from The Wharton Graduate School of the University of Pennsylvania. This New England native has lived in the Oakton, VA, area since 1990 with his wife, Robin. They have two adult children.
---
Michelle Kang
 Chair Audit Committee, Chair HR/IT Committee
Michelle discovered SC programs and services from her son when he began volunteering at the Center. She joined SC Board in 2015 after volunteering at the office for four years.
Raised in New York, Michelle is a human resources professional with background in financial markets, benefits consulting, and after-school franchise industry. She brings operational and change management experience from HSBC, Willis Towers Watson, and ADP. She is a current Benefits Manager at DXC Technology in Tysons, VA.
Michelle holds a B.S. in Finance from Syracuse University, Whitman School of Management. Since moving to Northern Virginia in 2003, she has maintained a community presence in numerous volunteer roles in local PTAs, youth sports leagues, orchestras, and Town of Vienna commission. Her husband, Eliot, is a senior official at the U.S. State Department.
---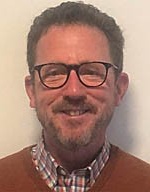 Phil Pifer
Co-Chair Marketing Strategy Committee, HR/IT Committee, CAC Liaison

Phil joined the board in early 2021 when SCNOVA was formed. As both a founder and the President of Shepherd's Center of Great Falls, Phil brings a proven commitment to improving the lives of aging seniors. Phil's first-hand experience with the challenges seniors face, as primary caregiver for his mom for the last 12 years of her life, influenced his involvement with a range of charitable organizations including Shepherd's Centers.
Phil grew up all over the U.S., but spent much of this time in Northern California, graduating from UC Berkeley in Computer Science. After receiving an MBA from Harvard, he joined McKinsey & Co. as a management consultant and eventually partner. He has held senior executive positions at PepsiCo/Frito-Lay, Goldman Sachs, Trex, and two startups. Phil brings a range and depth of general management, strategy, finance, and marketing experience to our team.
Phil comments, "I'm delighted to have the opportunity to join SCNOVA and to contribute to furthering their demonstrated success and enduring impact in improving the quality of life for our seniors."
---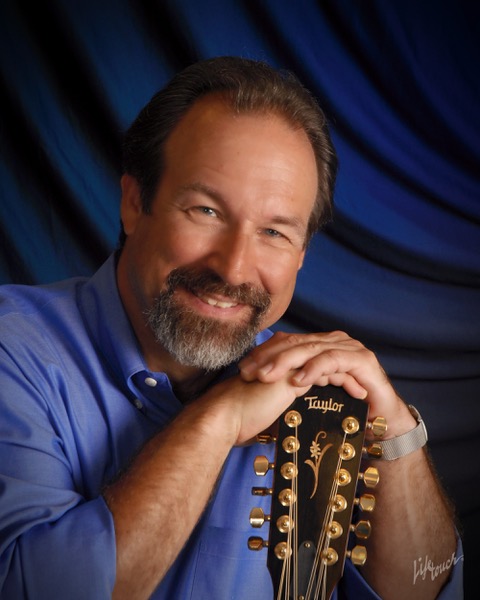 Tom Portman
Board Secretary, Executive Committee, Development Committee

Tom began as a volunteer with the Shepherd's Center in 2009 writing grants and eventually expanded his involvement by joining the Board in 2012. He is a United States Air Force veteran working as a Korean linguist and intelligence analyst while on active duty. He also worked as civilian intelligence analyst for the U.S. Navy.
Tom is leading the Shepherd's Center's Veterans Initiative, an effort to expand our current friendly caller and friendly visitor service. Currently in the planning stages, the Veteran Friendly Caller and Veteran Friendly Visitor service is designed to pair a veteran volunteer with a veteran client with a goal of reducing isolation and loneliness among veterans and ultimately reducing veteran suicides.
After his Air Force and Navy service Tom became an attorney working in the satellite and telecommunications industry. Tom lives in Vienna with his wife, Robin and their dog Creedence (the flying Aussie).
---
Robin Portman
Development Committee
Robin recently joined the Board in May 2022 after volunteering with SC for several years, assisting with development and strategic planning for the board.  Robin is a former Executive Vice President for Corporate Growth at Booz Allen Hamilton, where she retired in 2016.  Most recently, she served as the President and CEO of Atlas Research, a health research and technology consulting company.  Robin has extensive experience serving on both for-profit and nonprofit boards.  She is currently a board member for Westat, an employee-owned for-profit health research company based in Rockville, MD.    Robin is also a member, and immediate past-chair of the board for Easterseals of DC | MD | VA, where she is the current Governance Committee chair.  She recently joined as a board member for the Elizabeth Dole Foundation and has also served as a Trustee for the University of MD College Park Foundation board.
Having lived in Vienna VA for over 23 years, Robin has a deep passion for serving others and the community.  She is an active leader and member of Vienna Presbyterian Church, where she has served as an Elder and Deacon, and currently teaches English for Speakers of Other Languages (ESOL).  She is the current Board Chair for Belong!, a Vienna-based nonprofit founded in 2018 by VPC to provide educational and family support services to the underserved in Vienna and Fairfax County.
---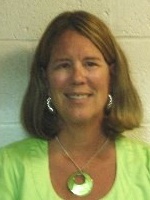 Jayne Young
Board Vice Chair, Executive Committee, Co-Chair Development Committee, Co-Chair Volunteer Committee, HR/IT Committee
As former Shepherd's Center of Northern Virginia Director of Operations & Events as well as interim Executive Director, Jayne's commitment to the center remains strong. Jayne joined the Board of Directors in June 2018. It was clear that her years of caregiving for her mother fueled her support of the Shepherd's Center of Northern Virginia's (SCNOVA) mission to provide vital services to seniors.
Whether it's better serving volunteers or recruiting, retaining, and recognizing them, Jayne's past experiences and vast number of contacts meet the need. She demonstrated that as the co-chair of SCNOVA's gala in 2018, and 2019 garage sale.
Jayne holds a B.S. in business administration from Virginia Tech, and a paralegal certificate from Georgetown University. She was a paralegal investigative researcher, a legal administrator with a defense firm, and a project manager for a healthcare PR firm.
She was the principal owner of Cottage Crafters for 24 years, which employed more than 90 local and nationally known craftspeople. She currently sits on the Fairfax County Library Foundation Board and co-chairs the Development Committee. Jayne received the 2022 Donald Owen Smith Leadership Award from the Shepherd's Center of America.
Jayne and her husband live in Oakton, Virginia where they raised three sons. She has five grandchildren in the northern Virginia area and enjoys spending time with them.
Board Founders
---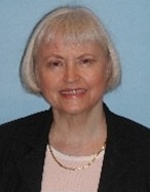 Mary Ann Hankin
Founder
As a former member of the Board and the Health Council, the Shepherd's Center has been an important part of my life since its beginning. My younger years were spent in Kansas. My first degree was in Home Economics and Nursing, having attended Cottey College, Kansas State University and Kansas University Medical Center. In addition, I have a Master's in Public Administration from the University of Missouri in Kansas City and an Ed.D. in Adult Education from Virginia Tech. I started in obstetrics and gynecology, followed by surgical nursing, school nursing, teaching in both two-year and collegiate settings, public health nursing, various administrative positions at the American Nurses Association, and my last 18 years were spent at the national headquarters of the American Red Cross in Nursing and Health and Management Development and Training.
---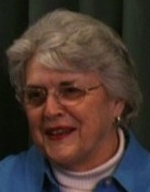 Barbara Tate
Founder
Like my husband, John, I have served on the Board since its inception. I was a member of the first Adventures in Learning Committee and have been active in other areas of the program.
---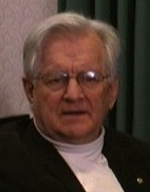 John Tate
Founder
In 1996 Donna Grim, who was a member of the church I was pastoring at the time, came into my office with some materials she had received about starting a Shepherd's Center. I looked over the information and told her that it was just what we had been looking for. We discussed how to get started and set up a meeting with the clergy in the Oakton-Vienna-Dunn Loring area. Thirteen of them showed up, and as they say, "the rest is history." I have served on the Board since its inception, and it has been a great joy to see it grow to its present state.
---