If you are looking for volunteer opportunities in your community, giving your time to a senior citizen transportation service can be very rewarding. This typically entails driving people who are no longer able to drive on their own to medical appointments, errands and social outings. Here are five good reasons you should consider helping senior citizens get around town.
Reasons To Volunteer For A Senior Citizen Transportation Service
Below are just a few reasons that volunteering your time is beneficial.
It Increases Your Socialization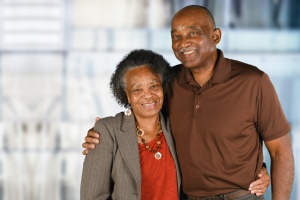 Volunteering with senior citizens is a great way to increase your socialization. One-on-one transportation services are often cited as a useful way for the elderly to maintain social connections as many choose to chat with their driver as they head to their destination, but this is a two-way street; the volunteer who is doing the driving also enjoys the same benefits. Many volunteer drivers end up forming a friendship with the seniors they drive.
Volunteering for a senior citizen transportation service can be particularly beneficial if you are fairly new to the area. It allows you to meet new people, and the seniors you drive are often happy to share stories and opinions about the places you pass while en route to their destination. It will strengthen your ties to the community and enable you to learn more about the resources in your neighborhood.
It Is A Flexible Way To Volunteer
Finding the time to volunteer can be very difficult given the hectic nature of modern life, particularly when a place you are considering volunteering wants a steady commitment with fixed hours. However, volunteering for senior transportation services is a very flexible option as you can often inform the service of your availability and they will schedule rides during the times you are free.
Most services will not have a problem with you changing the hours you are available from week to week as long as you follow through on the scheduled rides you have committed to.
It Is Good For Your Mental And Physical Health
Like any other type of volunteering, helping out with senior citizen transportation services can make you happier and healthier. Studies have shown that helping others can provide you with immense pleasure, and it also offers some protection against depression. It can also counter the effects of anxiety and stress by providing you with a meaningful connection to another person.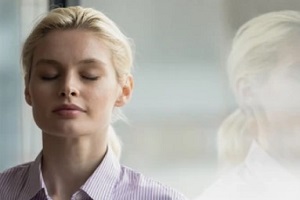 In addition, the sense of accomplishment that comes from doing something good for others can help you feel better about yourself and more positive about your life overall. Volunteering gives your life meaning and can help take your mind off of your own worries.
It can also help your physical health, with studies showing that people who volunteer have a lower mortality rate overall than people who do not volunteer. It can even reduce the symptoms of chronic pain and the risk of heart disease, according to HelpGuide.
You Can Make A Difference In Someone Else's Life
When a person reaches the point where they are no longer able to drive safely due to aging, the loss of independence can be extremely distressing. For seniors without loved ones nearby who can transport them where they need to go, it can mean losing touch with the outside world, which can lead to serious depression, isolation, anxiety and even physical health issues.
When you offer to drive seniors around the community, there are many ways this can improve their lives. The benefits of helping someone get to doctor's or therapy appointments may be pretty clear, but it can be just as beneficial to help people maintain their social and community connections. Driving seniors to visit with friends, run errands, and attend get-togethers and organized activities or educational sessions can allow them to lead a more rewarding and fulfilling life and enjoy a greater sense of well-being.
It Brings Fun And Fulfillment To Your Life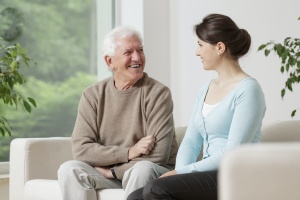 Volunteering for a senior transportation service is a great way to add some meaning to your life and make a positive contribution to your community. If you have a lot of free time, it is an excellent way to add some structure to your week and provides you with a sense of purpose.
Many volunteer drivers report that they enjoy meeting a variety of seniors and hearing about their plans. For many seniors, you may be driving them to their only outing for the week, and it can be fun to share in their excitement about wherever they are going; they may also like to hear about what is going on in your life.
Reach Out To Volunteer For A Senior Citizen Transportation Service
If you would like to learn more about how you can improve the quality of life of older people in your community, get in touch with Shepherd's Center of Northern Virginia to find out about volunteer opportunities with our transportation services.