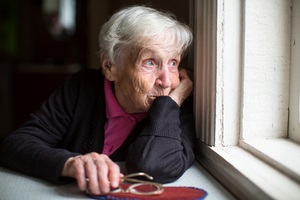 One in every five Americans—nearly 80 million people—will be over 65 in 20 years, and surveys show that they will wish to stay in their current homes while aging in place as long as possible. However, the country currently lacks the readily available housing units and supportive social services required to meet these needs.
According to Projections and Implications for Housing a Growing Older Population, a recent Joint Center report, four problems are particularly significant, with the number of households headed by someone over 65 expected to rise from 29.9 million now to 50 million by 2035.
Specifically:
Most residences in the United States are inaccessible to older individuals with limited mobility.
Many elderly Americans who are still living at home may require long-term care, which is costly.
Millions of senior citizens are unable to afford their existing living arrangements.
Seniors who live at home are frequently lonely and increasingly isolated.
Housing Accessibility
As the population ages, the number of households with someone with an impairment will increase. Indeed, according to the Joint Center, by 2035, 17 million older homes will have at least one person with a mobility limitation who will face problems such as stairs, standard bathroom layouts, and narrow corridors and doorways, a 77 percent increase from today. Only 3.5 percent of housing units in the United States have zero-step access, single-floor living, and broad doorways and corridors that can accommodate a wheelchair.
Increasing Housing Accessibility
Improving accessibility and safety in the home can cost anything from nothing (like removing throw rugs) to costly (a new addition to the home enabling single-floor living, for example). Preparing ahead of time, when no one in the household yet has mobility disabilities, can help reduce the financial and emotional costs of these changes—for example, adding reinforced walls to a bathroom remodel can make the later addition of grab bars much easier, while opting for a walk-in shower can eliminate the need for one later.
Identifying alteration needs and locating a handyman or a contractor to make adjustments might be difficult for some people. As a result, attempts to assist aging in place require tools that can connect people to reliable sources for assessing their homes and finding qualified staff.
However, many homeowners may require financial aid in order to make these improvements. Today, approximately 10% of all elderly homeowner households have total assets under $50,000, including the value of their residences. (With the exception of the home's value, 39% have less than $50,000.) Income, wealth, and debt patterns project that older persons will have even lower incomes in the future. It will be critical to assist older persons with limited financial resources in financing needed renovations via tax breaks, low- or no-interest loans, and/or expanded Medicaid waivers or grants.
Long-Term Care Provision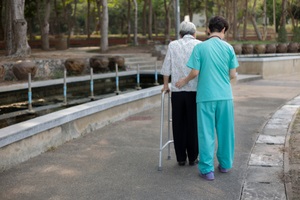 According to the Joint Center, by 2035, there will be 12 million older adult households with at least one person with a self-care handicap; many of these individuals will require daily personal care support if they are to remain in their homes. This is in line with a widely recognized 2005 study by Peter Kemper, Harriet L. Komisar, and Lisa Alecxih, which estimated that approximately 70% of persons over the age of 65 will require long-term care at some point in their lives. In fact, this form of care is becoming more common in people's homes.
Long-term care, on the other hand, is prohibitively expensive. The average monthly cost of a five-day-per-week home health caregiver is $3,813. The average senior citizen could only afford a few months of services before depleting their funds. While the average elder homeowner is in a better position, many have limited funds and, as previously stated, may require these to undertake home renovations.
Assuring Affordability In Housing
Affordability is and will continue to be a major barrier to aging in place. In 2014, 31% of elderly households were financially strained (i.e. they spent more than 30 percent of their income on housing). By 2035, 17.1 million senior households will be housing cost-burdened, with 8.5 million of these households spending more than half of their income on housing, according to the Joint Center.
These difficulties do not imply that aging in place is an unattainable or undesirable aim, but simply that extensive planning is required at both the individual and societal levels. The first stage is to educate individuals about the physical and financial issues they may face if they stay in their existing home, as well as the solutions available to solve them. Equally as important is making sure that local governments are aware of and prepared for the issues that their senior citizens will confront. We need to begin taking the proper steps as soon as possible to assist those who are aging in place in order to avoid detrimental issues down the road.
Contact Shepherd's Center Of Northern Virginia For Help Aging In Place
If you or a loved one are in need of information or support in preparing for aging in place, reach out to the experts at Shepherd's Care of Northern Virginia today.