Many people want to stay in their own home for as long as they can, but once age starts to take its toll on people's abilities, it is not unusual to wonder if it's time to move in with family or explore assisted living. However, there is another option that can allow people to continue living in their lifelong home and neighborhood while still getting the support they need: aging in place program.
What Are Aging In Place Program?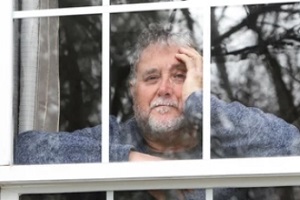 You might be surprised to learn that you can get nearly any type of help you need in your home, and sometimes you may even be able to get support at little or no cost. Your local area agency on aging and local and state offices on aging can provide information about the resources in your neighborhood. In some areas, there are aging in place programs that offer a broad range of assistance, while others are devoted to providing a single type of support.
Here is a look at what an aging in place program can do to help you stay in your own home despite difficulties with daily activities or getting around:
Senior Transportation
One of the first abilities many people give up as they age is driving. As sight, coordination and strength start to wane, driving can become scary or even downright dangerous for some people. However, even seniors who understand and accept that driving is no longer a good idea and willingly give up their keys may find it difficult or impossible to live in their home without a reliable source of transportation.
Many aging in place programs offer senior transportation services that provide elderly people with a way of running errands, going to important appointments, and visiting with friends and family. Many local governments offer a low-cost transportation service to seniors, while area charities often have volunteer-based programs that see drivers bringing seniors where they need to go. This also gives older people a chance to bond with others and maintain their social connections.
Errand Services
Another popular offering for people who are aging in place is errand services. While senior transportation can bring older people to the places they need to go, errand services involve bringing people the items they need or handling their errands for them. This is useful for those with chronic health conditions that make it difficult to go on errands themselves. For example, they may need help with tasks such as making trips to the post office, picking up prescription medication, and shopping for household items.
These services allow seniors to complete important errands without leaving their house, enabling them to remain in their home even if they lack dependable transportation and have limited mobility.
Meal Delivery Services
One of the most popular types of services for people who are aging in place is home meal delivery. Many people are familiar with the Meals on Wheels program, and many other organizations offer similar services that are geared toward seniors who are unable to plan meals, shop for groceries, or prepare foods for themselves.
Nutrition is a very important issue for seniors, and even those who are able to prepare food are sometimes not aware of the right foods to eat to ensure their nutritional needs are being met. Many meal delivery services deliver precooked meals that are designed with seniors' health needs in mind to ensure they receive proper nutrition and to help make their day easier.
Companion Care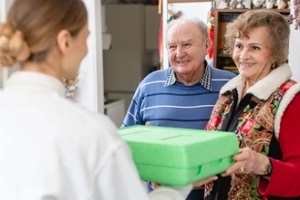 While transportation services and meal delivery can be enough to help many seniors maintain their independence and remain in their homes, others may need in-home assistance. Companion care services can help seniors who need some assistance with tasks around their home. For example, companion care providers may come over to assist with light household tasks like changing light bulbs, basic repairs and daily activities. Companion care can also reduce the need for other types of aging in place services as caregivers may be able to help with preparing nutritious food, planning meals and even picking up groceries.
The opportunity for socialization is another important element to companion care. Many older people feel isolated due to health problems that make getting out and about more difficult than it used to be, particularly those who live far away from friends and family. Companions can make social visits, talking to seniors about the problems they are having, discussing topics of interest, sharing memories, or playing board games together.
Get In Touch With Shepherd's Center Of Northern Virginia
If you or a loved one is looking for support aging in place, reach out to Shepherd's Center of Northern Virginia. We offer services at no cost to adults aged 50 and over who live in our geographic area, including friendly callers, minor home repairs, food delivery and senior transportation.