Many people have an idea of what it is like to grow older. Some individuals look forward to the freedom of enjoying their retirement and watching their grandchildren grow, while others envision themselves becoming more reliant on others and worry about becoming a burden.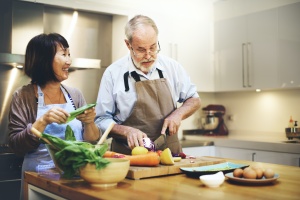 Thankfully, modern seniors have more options than previous generations when it comes to being able to grow older in a familiar environment while maintaining their independence for as long as possible.
Here is a look at what aging in place entails and how you can prepare to enjoy your golden years the way you want, no matter how old you are right now.
What Does "Aging In Place" Mean?
Aging in place involves a person making a conscious choice to remain in their home for as long as possible, surrounded by the things that they treasure most. As an individual gets older, aging in place may involve adding supplementary services that are designed to help them with daily living tasks in order to maintain the quality of life they desire.
Planning To Age In Place
If you want to live out your later years of life in maximum comfort, it is best to start putting financial and logistical plans in place as early in your working years as possible. This might entail saving money and choosing a home with future mobility in mind, for example.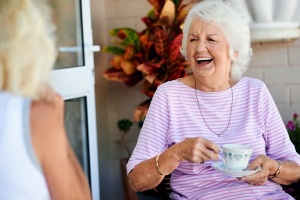 However, even if you are approaching retirement age, it is not too late to start thinking about your future with a focus on aging in place. This means taking steps to ensure that you can afford to remain in your home and have money set aside for the services that you may need as you grow older. As you age, it may become necessary to rearrange your home for easier accessibility.
It is important to think about the way you want to spend your retired years, any type of special healthcare you believe you might need, and what type of home environment you would like to live in as you get older.
What Changes Do People Who Age In Place Need To Prepare For?
As you age, it is important to keep in mind that you may face some age-related challenges. These include:
Diminished eyesight
Reduced hearing
Reduced flexibility
A greater risk of accidents due to bone fragility
Reduced mobility and agility
Poorer balance while walking
Less strength
Reduced physical and mental endurance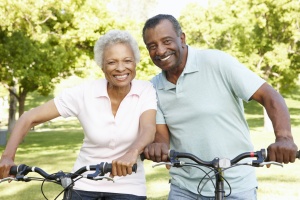 There are a lot of resources that can help you to age in place. The first course of action for many older people is reaching out to those they know, particularly family, friends and neighbors who can lend support. Check your community and local government resources; they may have lists of services that are available. You can also discuss your concerns with geriatric care managers.
Reach Out To SCNOVA For Assistance With Aging In Place
If you or a loved one needs support while aging in place, reach out to the volunteer-based nonprofit organization Shepherd's Center of Northern Virginia. Our goal is to help mature adults aged 50 and older enjoy a high quality of life through home visits, cultural enrichment, lifelong learning, transportation assistance and volunteer opportunities.