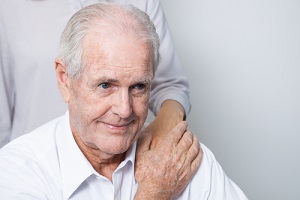 Adult children are more and more frequently caring for aging parents or relatives at home. Once the elderly begin to lose their independence, a typical early phase in a senior's life plan is to be cared for by family at home – either the parent's or an adult child's. This can allow a family to economize while working with their loved one, doctors, and others to decide whether and when more expensive home or facility-based care is appropriate.
If you are in the position of caring for a senior at home, read on for some worthwhile tips.
Suggestions For Caring For Senior Parents
Some adults become more reliant on caring for elderly parents close to their retirement age after their own children leave the house. Others, dubbed "the sandwich generation" are situated between two generations of individuals that rely on them as they care for aging parents while their children are still at home
The following ten tips may be helpful to both empty nesters and the sandwich generation (tips marked with an asterisk are a must for those who find themselves in the middle).
1. Monitor The Health And Function Of Your Elderly Parent
Caring for senior parents at home can initially be as simple as calling weekly or daily to check in and listen to their conversational tidbits for information on how they're doing.
In many circumstances, this is insufficient. Unless they are already in the grips of dementia or Alzheimer's, seniors who are suffering frequently are able to hide it quite well on the phone. Seniors are often proud, and embarrassed to admit their deficiencies. Physical surveillance is the only sure way to determine whether the senior is safe living independently at home.
This can be augmented by making contact with their friends or neighbors, and expressing an interest in periodically talking with them about their observations. Senior friends are often quite understanding, and willing to be of assistance. After all, you both care about your parents!
Video chats (Facebook, GoogleMeet, Apple Facetime) can also be helpful because you may observe things not readily apparent over the phone.
Sandwich generations are especially prone to ignore (or dismiss) physical surveillance given their own time challenges – juggling work, children and life. Physically visiting parents can seem like a bridge too far, and be easily deferred.
2. Enlist Assistance And Stay Ahead Of The Curve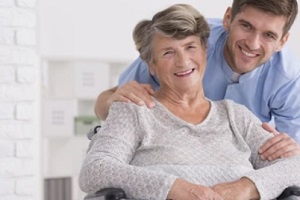 Caregiving is a big responsibility that becomes much more difficult as parents age and their requirements increase accordingly. Waiting until a crisis occurs makes it hard to determine what is required, how frequently it is required, and who is most suited to provide it. Yet how much help is needed is not always clear.
It can help to involve your immediate family, or at least a small number of them, to help. Whether it's providing respite care, donating to a fund to support some in-home care professionals, or employing someone to help clean the house; it is best and easiest as a collaborative effort. If you try to do it all alone, you may exhaust yourself and your resources – which benefits no one including your parents.
3. Reach Out For Help
There will be moments when you are unable to meet your parents' requirements, such as with:
Driving
Meal preparation/planning
Extra assistance around the house
Running errands or doing laundry
Unexpected doctor's appointments
There are times when you will want/need to travel simply to go away, whether it's for weekend sports, annual family vacations, work trips, etc. Partnering with a home care agency ahead of time ensures that you will have respite care available when you need it.
While many are willing to be "on-call" for special projects, they almost always want to pre-assess your parents and you will want an established relationship. This can also be a way to introduce outside help to your parents and make them comfortable with it well before it needs to become a permanent thing.
4. Explore Delivered Quick-to-Cook Or Prepared Meals
Malnutrition is a risk for seniors. There are a variety of reasons for this, but the most common is that they lose the stamina or ability to buy, prepare, and cook their own food routinely. As a result, seniors are more inclined to miss meals or consume low-nutrient processed foods.
5. Provide Access To Safe Transportation
Giving up the keys is often the most painful part of losing mobility. However, that is no excuse for not getting out and about. There are numerous senior transportation options; all it takes is some research and effort to develop a safe driving strategy. Shepherd's Center of Northern Virginia can provide free rides in our service territory for seniors to get to important activities.
6. Make The Home Safe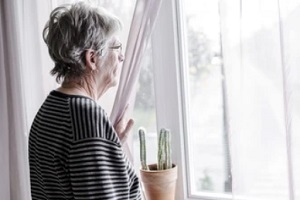 Elderly individuals who live independently are at risk of falling or injuring themselves. As a result, safety is crucial when caring for elderly loved ones at home. While certain structural adjustments may be necessary, the majority of the measures needed to make a senior's home safe and accessible involve only a basic understanding of DIY and a few common tools.
7. Maintain Your Parent's Interest And Involvement
Living independently can be good for the elderly, but it's a hardship if it means giving up their previously daily routine. Hire a companion or enlist the help of others in similar groups if you can't accompany your parents to social, religious, leisure, or other activities that they can't do independently.
Shepherd's Center of Northern Virginia can provide free rides in our service territory for seniors to get to important activities. A fellow organization or club member may gladly give your parents transportation to and from meetings. Similarly, members of your parents' church, synagogue, or temple might assist them in getting to those activities.
8. Recognize Your Financial Responsibilities And Aid Possibilities
Taking care of the senior at home at first may appear financially infeasible. However, there are numerous government and non-government services that may help. Many discover that caring for the elderly at home is not only viable but also does not necessitate drastic measures such as drawing down your own life savings – doing that should be carefully avoided.
9. Find Time For Yourself
Similar to the airplane principle of putting on your oxygen mask first before tending to the masks of others, you can't take care of anyone else if you're overly stressed or unwell. Find strategies to feed both your body and spirit – so you can care for your loved one with the strength, endurance, and resources you need.
10. Maintain Balance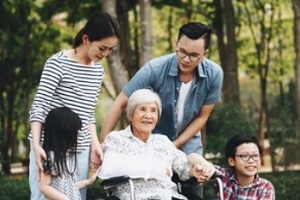 Home care for the elderly is a celebration of love. Whether you have a busy schedule and a lively family, or you want to spend more time with your parents, you will almost certainly need help and resources. Your caregiving is an ongoing responsibility as long as your parent is at-home, and his/her care needs will only grow over time.
The key to perseverance and endurance is not overdoing it – so seek the outside resources and involvement of others to allow you to provide care in the long-term, with love.
Hopefully this list of recommendations for caring for senior parents at home will serve as a starting point for you and your parents to find balance in your lives. If you have any questions or concerns regarding care for your senior parents at home, please reach out to our team of professionals at Shepherd's Center of Northern Virginia for details and helpful information today.