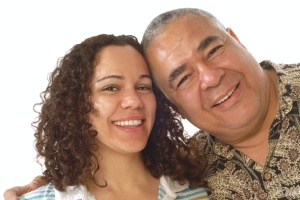 Caring for your parents as they age can be incredibly rewarding. However, it does come with some challenges that you must be prepared for. Consider these five important points to help you navigate the complexities of caring for aging parents with grace.
Set Up A Safe And Comfortable Living Space
Most elderly people express a desire to live in their own home for as long as possible. At first, your parents may fare well on their own with minimal assistance from you. However, it is a good idea to ensure their home is set up with safety in mind. Mobility and flexibility decrease with age, and a fall that might only lead to a few bruises for you could lead to a broken hip and the need for placement in a care facility for your elderly parents.
When caring for aging parents, ensure your parents' home does not have safety obstacles that could lead to trips and falls, such as clutter on the floor or small area rugs. Consider using nightlights on the path to the bathroom at night and installing grab bars in the shower or bath. Pay attention to any sensory changes that could impact your parents' safety, such as hearing difficulty or poor eyesight.
Monitor Their Healthcare
Optimal aging depends on preventing health issues and treating problems that arise. When you are caring for your parents, do not rely solely on their own reports of how they are feeling; look for signs of declines in their physical appearance, like a lack of brushing their teeth or bathing. You need to be aware of changes in their weight, mood and socializing so you can spot potential problems before they worsen.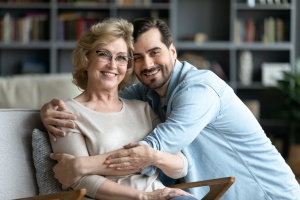 If you see changes or neglect in your parents' home upkeep, don't just take on these tasks yourself; you should also find out why they are unable to stay on top of it. It could be a physical or mental issue that needs to be addressed.
When caring for aging parents, accompany your parents to important doctors' appointments. Find out what medications they are taking so you can ensure they stay on top of them, and keep a list that you can share with doctors if they are hospitalized. Research any health conditions they have from reliable sources so you know how their condition will progress and how to tell when they may need extra help.
Ensure Their Finances Are In Order
Ensure your parents have a financial plan for their golden years. If not, you can help them create one or find a professional who can assist. Offer to accompany them to meet with a financial advisor for advice on protecting their assets. It is important to discuss how long-term care like assisted living facilities would be covered if needed and how you can access funds if you will be paying for their care. It is also useful to know what kind of bills they are currently paying so you know what to expect in case you need to be in charge of them at some point.
Discuss Estate Planning And Their Last Wishes
Although it may be a difficult topic to bring up when caring for aging parents, you will need to talk to your parents about estate planning. Ensure they have met with a reputable estate planning attorney to create a will or trust so their assets are not tied up in court when they pass away.
It is important to talk about their wishes regarding medical interventions while they are still capable of discussing these matters with clarity. For example, do they want a do not resuscitate order? Are they interested in donating their organs? Do they want to receive active treatment for a terminal illness for as long as possible, or would they rather switch to hospice at a certain point to focus on quality of life?
You should also ask them how they wish to be remembered when they are gone. Find out if they want a funeral and how they would like their remains to be handled. These discussions may be difficult, but they can be surprisingly comforting as they show your parents that you want to keep their best wishes in mind, even when they are no longer around.
Help Them Get The Most Out Of Life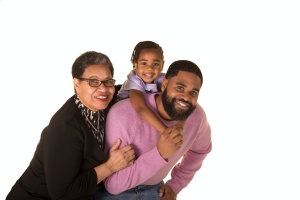 Apart from the serious matters of healthcare and finances, it is also important to take the time to help your parents live their very best lives every day. As they get older, they might find their social circles and family dynamics evolving. Parents who were once devoted to their job may feel a lack of purpose after retiring. Monitor your parents for signs of mental health problems like anxiety and depression, and make sure they are staying engaged and socially connected. Look for activities in the community that are geared toward their interests and encourage them to meet up regularly with friends.
Reach Out To Shepherd's Center of Northern Virginia
When you need support as you care for your aging parents, organizations like Shepherd's Center of Northern Virginia can be incredibly valuable. This volunteer-based nonprofit is aimed at helping adults aged 50 and older through volunteer and cultural enrichment opportunities, home visits, lifelong learning, and social activities. Reach out to SCNOVA today to find out how they can help your parents enjoy their golden years.