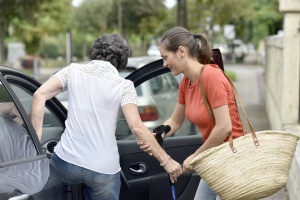 Half of Americans aged 65 or older don't have public transportation available to them. This is especially true among senior citizens who live in small suburbs or rural areas, where transit options are particularly limited. That's why the Shepherd's Center of Northern Virginia (SCNOVA) provides transportation services for older adults, including those with limited mobility. Here is a close look at senior transportation services and how they might benefit you.
Common Types Of Transportation
The most frequent forms of public transportation include trains (subway and light rail), buses, taxis and ride-sharing services, shuttles, and ferries. In many cases, these transportation services are efficient and relatively affordable. However, if you don't have access to these transportation options because of the area you reside in — or these services are available to you but they're inefficient — getting to different locations can be difficult. Even if you can take a train or a bus near you, arriving at the closest station or stop may be challenging if you're not as agile these days.
If your mobility is severely limited (e.g., you are handicapped), paratransit may be your best transportation option. This type of system is designed to assist elderly adults with compromised mobility. Common examples of paratransit vehicles include cabs and buses, which are typically designed to support wheelchairs and other similar accommodations. Only individuals who qualify for special accommodations according to the Americans with Disabilities Act (ADA) are allowed to use paratransit. Specific qualifications may vary depending on your location.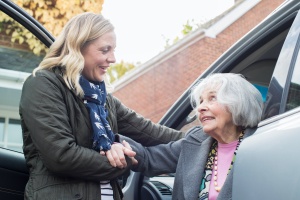 Traveling may also be challenging if you have heart disease, arthritis, colostomy, diabetes, sickle cell disease, or severe mental health issues. Be sure to ask your doctor what to avoid with regards to transportation if you have any of these diseases or health conditions. It's especially important to take care of your health while using public transportation given the ongoing COVID-19 pandemic.
Where Can A Senior Transportation Service Take You?
A senior transportation service can take you to several different public locations. These include:
The grocery store
The pharmacy
The bank
The library
The hairdresser
Some services can also take you to social or educational functions such as church youth groups or continuing education courses at your local community college. If you frequently visit a doctor or therapist, some organizations also provide transportation for these appointments. You must often give advance notice in order to secure a ride to these destinations, however.
Depending on the insurance provider you have, you may also be only able to take a certain number of trips each month. If you are a Medicaid recipient, a substantial proportion of your medical transportation will likely be covered. If you're insured through Medicare, however, your insurance plan likely won't cover transportation to regular doctor visits. If your doctor has submitted a written note saying you need an ambulance even in non-emergency situations (because other types of transportation are hazardous for you), this service can be offered to you.
Helpful Apps and Tools for Senior Transportation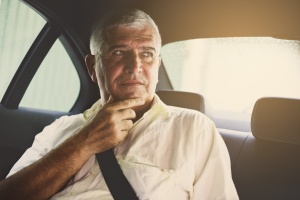 Fortunately, technology has developed extremely rapidly and there are many mobile applications that can help seniors like you search for and secure transportation. Some helpful apps to consider include:
Uber and Lyft: These apps are great for securing easy, convenient rides to any local destination. If you are comfortable sharing a ride, these apps can be highly useful. Keep in mind that Lyft is generally only available in major cities.
Eldercare Locator: This app lets you search for transportation by zip code or city.
Embark: This app allows you to plan a route in many big cities with large public transportation systems.
SCNOVA: Just a call can get you free senior transportation services.
Get Senior Transportation Services from SCNOVA
Reach out to the team at the Shepherd's Center to learn more about our free senior transportation services and their benefits. We are a nonprofit that has been dedicated to supporting adults in Northern Virginia ages 50 and older since 1998. Our more than 250 volunteers are trained and vetted to help older adults improve their overall quality of life. In some cases, volunteers end up forming long-lasting relationships with the seniors they assist.
At least four business days' notice is required for our transportation services, and no ride is ever guaranteed. If you have limited mobility, these services can be extremely useful. We service multiple areas throughout Northern Virginia, including Vienna, Oakton, Reston, Great Falls, Merrifield, and Dunn Loring.
Call SCNOVA today at 1-(703) 281-0538 or visit us online for more information about our transportation services.