Anyone who remembers what it was like to get their driver's license can attest to the freedom and independence that comes from being able to drive wherever you want to go. Unfortunately, as we age, driving can become a very dangerous proposition, and losing the independence that comes with the ability to drive can be very upsetting. For this reason, some elderly people continue to drive despite having doubts about their safety. They might not want to inconvenience loved ones by asking for rides to the grocery store or doctors' appointments. Some elderly people may not have anyone in their area to ask for a ride and need help from a senior transportation service.
Thankfully, there are many reputable senior transportation services that enable elderly people to get around with ease. In addition to allowing them to regain a certain sense of freedom, these services give their loved ones peace of mind that they are being transported safely.
Questions To Ask A Senior Transportation Service
However, choosing one from the many services available can be a time-consuming task. When you are researching and evaluating senior transportation services, you should always ask the following questions to help identify the best system to meet your loved one's needs.
How Are Rides Scheduled?
Each senior transportation service will have its own protocol regarding the scheduling of rides. For example, a senior may need to schedule their rides at least 24 or 48 hours in advance. It is important to find out about the specifics beforehand and ensure they will work for you. You should also ask what the wait times are like for rides and where seniors need to wait to be picked up.
Do You Offer Individual Or Group Trips?
Some senior transportation services take individuals where they need to go on a one-on-one basis, while others may arrange group trips to places seniors regularly need to visit, such as grocery stores, medical facilities and libraries. Some seniors may appreciate the chance to go to places like the grocery store on a fixed day and time with other people their age, and it may even become a way of socializing.
How Much Do Your Services Cost?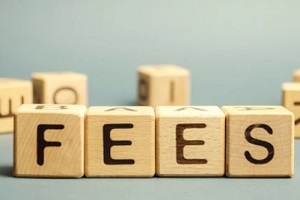 Cost will be one of the biggest factors to consider when it comes to senior transportation services. In particular, you will want to ensure that using the service works out to be more affordable than having your loved one take a taxi everywhere. Some organizations offer free rides, which is perfect for seniors on a tight budget.
What Kind Of Medical Services Are Available?
If your loved one needs some sort of medical assistance during car trips, such as oxygen tanks, mobility aids or the use of a wheelchair, you will want to ensure that your chosen senior transportation service is able and willing to accommodate them and if there are any additional fees involved in these circumstances.
How Long Has Your Company Been In Business?
You will want to ensure that the organization providing senior transportation services has been in business for a long time and is well-established within the community. Check their reputation online or ask them for references to get a clearer picture of the type of service you can expect. This is also a good moment to ask about their insurance coverage, and even independently confirm that their policy is current and adequate.
What Is Your Fleet Like?
You may want to ask how many vehicles the transportation service provider has and if you can inspect them. You will want to choose a company whose vehicles are clean, comfortable and inspected frequently.
How Are Your Drivers Vetted?
Be sure to ask how their drivers are vetted. Are they subjected to background checks and alcohol and drug testing? Have they undergone CPR training and defensive driving training? How will they handle any emergencies that take place while en route?
What Are Your COVID-19 Protocols?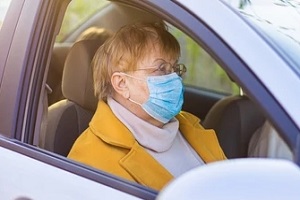 One important question in the current pandemic is what the senior transportation service you are considering is doing to reduce the spread of COVID-19. Some services may require that seniors wear masks while they are inside the vehicle. They may also keep the windows open to provide ventilation or arrange seats in a way that allows people to sit at a safe distance from one another. Find out whether drivers have been told to stay home if they have symptoms and whether they undergo temperature checks before shifts. You should also ask how the vehicle is being sanitized between rides.
Reach Out To SCNOVA For Senior Transportation Service
If you want to help a loved one maintain an active lifestyle while remaining in their own home for as long as possible, Shepherd's Center of Northern Virginia offers a range of support services, including senior transportation. Reach out today to learn more about how we can help.