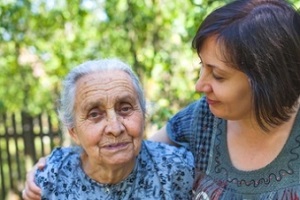 Your aging parents cared for you when you were younger, and as they get older, you may find these roles reversing. As they start to face physical and mental challenges that make it hard for them to remain in their home safely, you may start to worry that it is time to consider alternative living arrangements.
Unfortunately, this can be very difficult for loved ones who have formed an emotional attachment to their home. Some senior living options can also be prohibitively expensive. Thankfully, there are several ways that you can help your aging parents remain in their home for as long as possible.
Consider An Emergency Call Device
Many older people do not have cell phones or have trouble operating them, and even those who are more technologically savvy may struggle to use a cell phone or even a landline to call for help if they have an accident at home in a place where they are unable to reach the phone.
An emergency call device is a great way to give everyone in the family peace of mind. These devices are wearable, which means that your parent will always be able to call for help simply by pushing a button. If your parent falls or is unable to get out of their bed or chair, this device can be a true lifesaver. Many older people worry about what will happen if they have an emergency, and this can allow them to relax knowing that they will be able to summon help when needed.
Discuss Your Aging Parent's Situation With Their Doctor
If you have any concerns about your parent's ability to remain in their home, a conversation with their doctor may be enough to point you to ways that you can help them live more safely. It is best to schedule this appointment with your parent as their doctor may not be permitted to disclose their medical information to you; this appointment will present the perfect moment to have them fill out the necessary paperwork to facilitate this.
At the appointment, it is important to discuss your parent's physical and mental limitations with the doctor. There may be limitations that the doctor is unaware of, and the doctor may be able to tell you about certain concerns that your parent has not communicated to you. In particular, you need to know if your loved one has problems such as decreased muscle strength, mental confusion or poor balance that could impact their safety when they are staying at their home so that you can address these problems and make their home safer.
Make Their House Safer
Sometimes making some safety-minded changes at your parent's house is enough to enable them to continue living there as they age.
There are several common safety issues that should be addressed as people age, and some of them are easy to institute. For example, if your parent's home does not have handrails in the bathrooms, now is the time to install them. You should also look at the lighting both inside and outside their home.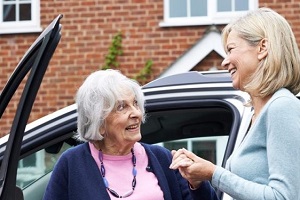 Ensure all of the areas they frequent are well-lit, particularly anywhere where there are steps or uneven surfaces. If possible, you may need to rearrange rooms or furniture to give them clearer paths as they circulate through the home and eliminate potential tripping hazards. It may be necessary to eliminate rugs or fix them firmly to the ground; look out for any sagging or warped areas in their carpeting as well.
It is also important to ensure that their home is not cluttered with objects that they can trip over. Pay attention to their stairwells, hallways and rooms and make sure they have a clear path.
Ensure that the home is equipped with smoke detectors and carbon monoxide detectors. Check to see whether their batteries are fresh, and test these detectors from time to time to ensure they are still functioning. In addition, you should look out for any unsafe electrical setups or power strips that are overloaded that could eventually pose a fire hazard.
Take Advantage of Home Care
There are several home care options that can help aging parents of varying degrees of independence remain in their homes. Many organizations provide services such as senior citizen transportation that allows them to get to appointments and social visits safely when they are no longer able to drive. Other services can help your aging parents with light housekeeping and simple repairs in the home, ensuring they are taking their medications on time, dropping off groceries, or providing them with companionship.
Reach Out To Shepherd's Center Of Northern Virginia
If you are looking for support in helping your aging parents to stay in their home in the Northern Virginia area, get in touch with Shepherd's Center of Northern Virginia. We offer a range of services that allow people to age in place, including a friendly visitor program, senior citizen transportation, minor home repairs, and food pickup and delivery.