For senior citizens who want to maintain their independence while staying connected with family and friends and handling their daily needs, transportation is essential. However, finding ways to get around that are safe, reliable and affordable can be difficult for senior citizens. Unfortunately, without a good way of getting to the grocery store, doctors' appointments and other errands, senior citizens cannot make the most of their retirement.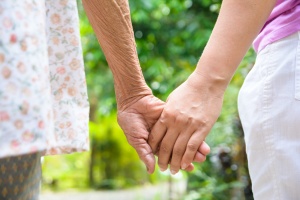 In addition, social isolation is a significant problem for senior citizens who are unable to drive, particularly those who do not have friends and family in the area who are available to help them get around town. Social isolation can be emotionally stressful to seniors, and it can even impact their physical health.
Best Options For Senior Transportation In Virginia
Thankfully, Northern Virginia is home to several high-quality senior transportation resources that can help you or an elderly loved one get around town and maintain a healthy and active lifestyle. Here is a look at some of the best choices for senior transportation in Virginia.
Shepherd's Center of Northern Virginia
Shepherd's Center of Northern Virginia offers transportation services to adults aged 50 and older who live within their service area and are unable to drive themselves.
Some of the places they can transport seniors include:
Medical Appointments
Their drivers can bring clients to medical and therapy appointments within their service area in Northern Virginia. They ask for at least four days of notice to allow time for arranging rides.
Companion Transportation
Shepherd's Center's volunteers can bring seniors to locations such as:
Grocery stores and food pantries
Therapy or rehabilitation appointments
Hair appointments
Banks
Libraries
Select Shepherd's Center educational and social functions
Food Pickup And Delivery
In addition, their volunteers can make food deliveries for seniors who are unable to shop for themselves. They can pick up prepaid food orders that were placed online and deliver them to the front door in a safe way without contact.
NV Rides
As a nonprofit network that organizes a large volunteer driver program for Northern Virginia seniors, NV Rides does not provide transportation services themselves. Instead, they connect elderly people in the area with volunteer drivers who are willing to bring them where they need to go.
To use NV Rides, seniors or their loved ones can use the interactive map on their website to locate their nearest partner network. Then, they inform the partner network of the dates and times they need a ride and where they are headed. Their driver will call them the day before the ride to confirm the details.
NV rides offers drivers who have passed a criminal and DMV background check as well as one-on-one training. Because they operate on a volunteer basis, their drivers are people who wish to help others and make a difference in someone's life. This provides a valuable opportunity to socialize while en route.
They boast a network of more than 500 volunteers who have already provided almost 39,000 rides to date.
County Public Transportation Services
The county government has recently made it a priority to try to meet the transportation needs of older adults in the community. Fairfax County Health Department recently carried out a large-scale survey to find out more about how they can better serve seniors, and they continue to provide a range of transportation options, such as the city of Fairfax City-University Energy Bus system, Fairfax County's Fairfax Connector and the taxi voucher program, all of which are available to seniors. They also provide publicly supported non-emergency medical transportation via the metro rail and metro access programs. In addition, senior citizens can take advantage of resources offered by their local community for further public transportation services.
Loudoun Volunteer Caregivers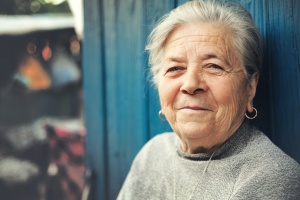 Loudoun Volunteer Caregivers is a nonprofit organization formed of more than 200 volunteers who help elderly and disabled neighbors in Loudoun County to maintain independent living. One of their most popular services is assisted transportation for frail, elderly and disabled adults who are unable to take advantage of public transportation services due to physical limitations.
They provide transportation to attend to needs such as:
Prescription pick-up
Food pantry pick-up
Grocery shopping
Voting
Errands
Chiropractic care
Physical therapy
Cancer treatments
General medical appointments
In addition, they can help with grocery shopping and deliver food from food banks to those who are unable to get out of the house.
Reach Out To SCNOVA For Senior Transportation In Virginia
If you or an elderly loved one is looking for a reliable service for senior transportation in Virginia area, including Vienna, Reston, Great Falls, Herndon, Merrifield, Dunn Loring and Oakton, get in touch with Shepherd's Center of Northern Virginia today to arrange a ride or to learn more about volunteering to help the elderly in our community.