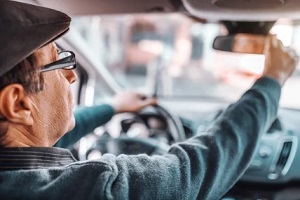 The Early Estimate of Motor Vehicle Traffic Fatalities for the First Half (January-June) of 2021 was released by the National Highway Traffic Safety Administration of the U.S. Department of Transportation, and it reveals the biggest six-month increase ever seen in the history of the Fatality Analysis Reporting System.
In the first half of 2021, there were an expected 20,160 traffic fatalities, an increase of 18.4% from the previous year. Many of these fatalities are related to driving while distracted. Cell phone usage remains a key contributor to distracted driving occurrences, including texting, talking on the phone (hands-free or otherwise), and using social media.
Adults Over 60 and Driving
Many older drivers follow safe driving habits including using seat belts, avoiding long trips during bad weather, and driving under the speed limit. It is also true that, when compared to teens and younger adults, older drivers tend to drive more cautiously. But a recent survey by the University of California, San Diego, produced unexpected findings. According to the report, almost 60% of persons 65 and older use cell phones when driving.
According to the NSC, safe driving necessitates having our attention on the road, hands on the steering wheel, and minds on driving. The majority of older persons surveyed also stated that utilizing a hands-free option while on the phone helped them to drive safely. However, according to the NSC, chatting and listening on the phone can reduce brain activity that analyzes moving visuals by up to one-third.
According to the Centers for Disease Control and Prevention (CDC), involvement in fatal crashes starts to rise among drivers in their 70s and 80s and reaches its peak among drivers 85 years and older. Additionally, driving abilities may be impacted by age-related declines in vision,cognitive function , and with physical changes affecting motion, strength, balance, or reaction speed. Cell phone use in the car will make any risky driving situation worse especially for an older driver suffering from one or more of these conditions.
Older Driver Safety Measures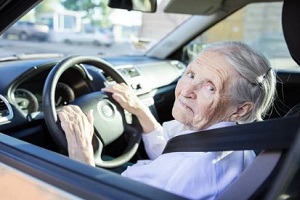 The CDC has practical suggestions for older adults, including developing a "Mobility Plan" to help keep us all safe on the roads. This practical approach enables people to foresee changes in their mobility as they age. The measures for keeping one's independence, maintaining one's health, and taking precautions to make the home safe are the key areas of concentration.
Their Mobility Plan also promotes safe driving practices and encourages older adults to consider other modes of transportation when they are no longer able to drive independently. Getting rides from family and friends, using public transportation, or utilizing ridesharing services are all viable transportation options. Many senior homes and home healthcare providers, including Shepherd's Center of Northern Virginia, offer transportation services for seniors.
The good news, however, is that statistics suggest we're living longer; one in four persons who are currently 65 will live to be at least 90 years old. The bad news is this means more older adults who have impairments and ailments will continue driving too long.. We urge seniors to take the following precautions to protect their own safety as well as the safety of others when driving, in addition to avoiding mobile phone distractions and developing a Mobility Plan:
Before you start driving, plan your route:
Take the safest route possible rather than taking detours through roundabouts.
Drive during the daytime and in favorable conditions.
Driving without eating is advised.
Maintain the radio's volume at a low level.
Maintain an appropriate following distance from the vehicle in front of you.
Wear seatbelts.
Never drive after using drugs, alcohol, or both
Have your doctor or pharmacist check your prescription and over-the-counter medications to minimize any undesirable reactions or side effects, such as sleepiness.
Have an annual eye exam and wear glasses if necessary.
Increase your strength and flexibility with a health program to prevent injuries in case of an automobile accident.
Transportation Services' Advantages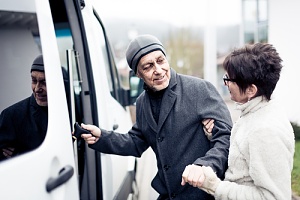 If you have to stop driving, there are other alternatives to maintain your independence. Here are four unique advantages of transportation services for senior citizens:
Freedom
A senior individual might feel more confident if they know someone else will drive them to their intended location. This contributes to raising their standard of living.
Better Health
Everyone should be active, but seniors can benefit particularly from regular exercise, and often just leaving the house is enough to enhance their physical health.
Independence
Older adults can also enhance their mental health and avoid experiencing despair and loneliness by going out to see friends, relatives, or even go to a class or informational session.
Safety
If a senior has impaired vision or hearing, driving can be exceedingly dangerous for them as well as other motorists. Seniors can travel more easily with the help of volunteers who can drive securely.
SCNOVA Offers Senior Citizen Transportation Services
For more details about our senior transportation services, get in touch with Shepherd's Center. We are a nonprofit organization that has been working with older individuals in Northern Virginia since 1998. More than 250 of our volunteers have undergone background checks and received training to help our customers live healthier lives and avoid loneliness.
To find out more about our transportation services, contact SCNOVA at (703) 291-0067 right away.