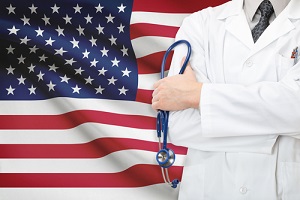 Navigating the American healthcare system can be frightening and perplexing. "Am I getting the greatest care for my present medical need?" or "Should I obtain a second opinion?" are questions you might ask. You may question if a prescribed treatment is required or whether an expensive prescription is worthwhile. You might even have trouble deciphering your medical bills or figuring out how you'll pay for therapy. Learn more about what patient advocates do, how to find one, and other advocacy choices you might consider.
What Is A Health Advocate Volunteer?
A patient advocate is a qualified professional who assists you or a family member in navigating the healthcare system. They could use a variety of titles, such as:
Health activist
Health or patient navigator
Ombudsman
Care or case manager
Whatever name they go by, they all have the same goal: to assist you in navigating your healthcare journey from screening to diagnosis to treatment and follow-up care. In reality, patient advocates can assist you with everything from resolving a billing issue to sitting with you on a daily basis while you are in the hospital.
Advocates for patients may also:
Make appointments with your doctor for checkups, tests, treatment, or therapy.
Assemble financial and legal resources.
Look for social help in the form of support groups or local organizations.
Reduce your medical bills by working with your health insurance plan.
Make contact with the case manager at your healthcare provider.
Resolve any disagreements you may have with your health plan or healthcare provider.
Justify your medical bills.
Gather data and discuss your healthcare alternatives with you.
Make appointments for a second opinion.
By recognizing errors and negotiating medical bills, you can save money.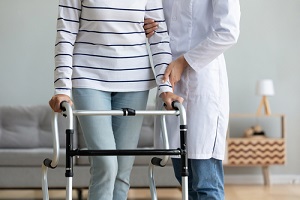 Professional patient advocates are there to help and work with other members of the patients healthcare team and arrange treatment. Hospitals may hire professional patient advocates, often known as patient navigators. In certain hospitals, social workers, chaplains or nurses advocate for patients.
A knowledgeable navigator can help you discover problems in your treatment and brainstorm remedies. They can also assist you in locating financial aid and identifying key questions to ask your doctors.
Some patient navigators work for non-profit groups, while others work for themselves and are employed on a freelance basis by patients. Independent patient advocates could specialize in a specific ailment, such as cancer. Others concentrate on billing and insurance claims. Also, inform the rest of your family about the advocate role you've chosen.
What Types Of Questions Can A Patient Advocate Volunteer Assist You With?
Because of their volunteer training and expertise, patient advocates are professionals at digging for answers to questions like:
What medical facilities will I be visiting, and what transportation choices will I have?
Could you please give me more details about my possible treatments?
When I'm feeling overwhelmed, who can I turn to?
Is it possible for you to explain my medical bills to me?
How long must I wait until my next appointment?
I'm dissatisfied with my care. Can you assist me in locating a different service provider?
When will I be able to return home?
How can I obtain help paying for my medical care?
What Questions Should You Ask A Patient Advocate Volunteer?
You might want to ask a patient advocate you're thinking about hiring the following questions:
Have you dealt with any other cases that are comparable to mine?
Do you have a specialty, such as working with insurance or billing, or assisting patients in understanding their treatment options?
Can you tell me how much you charge for your services?
Do you have any recommendations?
Decide how active you want an advocate to be in your treatment decisions and how much information you're willing to share about your health before you hire one. Inform your doctor and healthcare team that this individual will be your advocate and how you would like them to assist you. They might help with treatment coordination among several doctors, accompany patients to medical appointments, or stay with them in the hospital.
Do You Constantly Require The Services Of A Patient Advocate?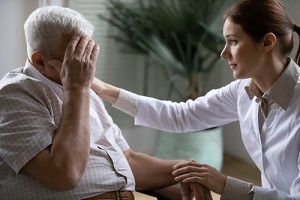 You don't need a patient advocate if you can understand medical information and make informed decisions about your care. If you have a strong support system, such as a family member or a friend, an advocate may not be essential.
You or your caregiver should be ready to speak up, ask any questions, and know your rights. If you're comfortable and up for the task, you can speak up for yourself. You can always enlist the help of a patient advocate further on in your trip if the need arises.
Have Questions?
If you have any questions or concerns regarding your options for obtaining the services of a health advocate volunteer or wish to volunteer yourself, please don't hesitate to reach out to our helpful and professional staff at Shepherd's Center of Northern Virginia (SCNOVA) for more details and further information.