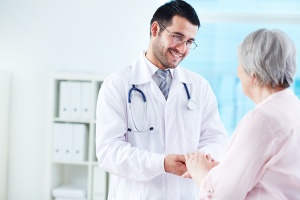 If you're a senior citizen who is no longer able to drive, there is a highly beneficial alternative you can pursue for transportation: senior medical transportation services. The Shepherd's Center of Northern Virginia (SCNOVA) is proud to provide these services for older adults. Here is a close look at senior medical transportation you should be taking advantage of.
Senior Medical Transportation Services
Medical transportation drivers take elderly adults to any type of medical appointment, including therapy sessions. This service, which is often free, can make a significant difference in a senior's life, especially for those who frequently visit doctors or other medical professionals. However, it's always important to schedule pick-up times and locations as far in advance as possible in order to ensure that the service is effective. Therefore, make sure that you have a way of quickly reaching your volunteer for transportation services.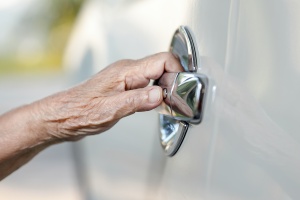 It's also highly recommended that you have a smartphone, since these devices typically have location services and ride-sharing apps such as Uber that you can use in emergencies. Planning ahead is also essential if you require any special accommodations (e.g. because you are handicapped). Elderly adults who are disabled according to the Americans with Disabilities Act (ADA) normally qualify for paratransit services. These services are beneficial because by law, they may only charge twice the cost of public transit for the same route.
Payment Assistance For Senior Transportation Services
It may seem counterintuitive, but Medicare does not generally pay for senior transportation services. Many people incorrectly assume this because most Medicare plans cover ambulances and other emergency medical transportation services. By contrast, if you qualify for Medicaid, it may help pay for senior transportation services, including those for disabled seniors. Medicaid benefits typically vary by state, and some of these programs offer transportation funding via special waivers. The good news is that non of this is an issue for seniors who wish to engage SCNOVA for transportation services because the SC offers senior transportation services free of charge. It is run entirely by volunteers and takes no fees from those utilizing the service.
Why Use Senior Transportation Services?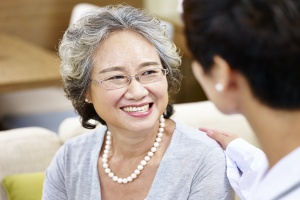 Senior transportation services can help make your life substantially easier because they offer you peace of mind. If you have limited mobility for any reason, senior transportation can help you avoid feeling unnecessary pain and discomfort. All it takes is a little planning and a call to SCNOVA.
Get Medical Transportation Services with SCNOVA
Reach out to the team at the Shepherd's Center to learn more about the many advantages of senior medical transportation services. We are a nonprofit organization that has been dedicated to assisting adults in Northern Virginia ages 50 and older since 1998. Our more than 250 volunteers are vetted and trained to help improve the quality of life of adults as they grow older. We strive to create a world without loneliness and in many cases, our clients end up forming meaningful, lifelong friendships with our volunteers.
As part of our Medical Transportation services, volunteers take seniors to medical and therapy appointments in their area. A minimum of four business days is required and no ride is guaranteed. Volunteers also serve as Companion Transportation drivers, who take clients to the bank, library, pharmacy, grocery store, or other nearby destinations, including some SCNOVA-approved social and educational events. The areas we serve include Vienna, Oakton, Herndon, Reston, and Great Falls.
Call SCNOVA today at 1-(703) 281-0538 or visit us online for more information about our senior transportation services.