Medical appointments typically become more common once a person reaches retirement age. This regular part of getting older can pose its own set of challenges—and not just in the form of new diagnoses.
For individuals with decreasing mobility or cognitive decline, getting to medical appointments safely and on time is often more difficult than dealing with their health conditions. In fact, this process can become so daunting that older folks may choose not to go to the doctor at all, so it's important they have access to senior transportation services.
In order to support your loved one or family member to seek the treatment they deserve, you can schedule senior transportation services for them. The right option will depend on their circumstances, but many locations have multiple choices. Here's what you need to know.
Your Options for Senior Medical Transport
Senior medical transport requires a bit more care than simply getting in the car. Of course, many families will choose to do the driving themselves when possible or even ask in-home health carers to take charge of transportation when they stop by.
However, if you don't have these services available or your vehicle can't accommodate your loved one due to equipment such as wheelchairs, you may need to rely on another service.
Paratransit Services
All public transportation services are legally required to offer an additional service called paratransit to those who fall into the criteria set by the ADA (Americans with Disabilities Act). This service is available free of charge, but you will typically need to schedule a day or more in advance. Depending on your location, you can schedule by calling your paratransit service's number or sending them an email.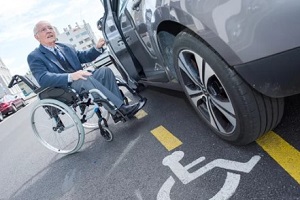 Some services have an online portal where you can schedule rides as well. Be sure to schedule with enough time to account for getting your loved one out the door, as well as a small buffer in case the paratransit service is late; they can arrive up to 15 minutes past their scheduled pickup time.
Taxis
In some areas, taxi services can come equipped with accessibility options. If your city provides accessible taxis, then scheduling transportation for your loved one is the same as calling a taxi for yourself. However, be sure to request an accessible vehicle and ask if any vouchers are available; many services offer discounts to disabled or elderly individuals.
Non-Emergency Medical Transportation
Medicaid (and some private plans) offer access to NEMT, or non-emergency medical transportation. This service does not necessarily provide vehicles itself; rather, it serves as a broker that helps to connect seniors with ride services in their area that meet their needs.
These could include taxis, wheelchair vans and more. Some are even beginning to offer coverage for rideshare programs. Most NEMT services are scheduled over the phone; allow 72 hours before your desired pickup time to ensure that a ride will be available.
Depending on the type of service that you are matched with, you may not need to call again after the appointment is over. Wheelchair vans, for example, typically wait for seniors at their drop-off location so that they can drive them back home once the medical appointment is done.
Local Non-Profit Options
Your area may include numerous non-profit or volunteer services that specifically cater to providing transportation for seniors, including to their medical appointments. Check local churches and other faith-based organizations who may offer transportation and assistance getting in and out of the building. They may also volunteer to stay with your loved one during their trip to help them feel safe.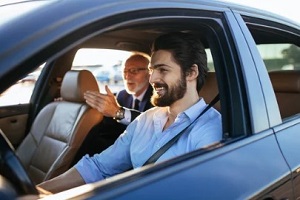 Be aware that because many of these services are run on a non-profit or volunteer basis, their drivers do not typically possess specialized certification. You can ask the organization about a person's history or conduct a background check.
Unlike other types of senior transportation provided by the state or federal government, non-profit choices may require a small fee for their use. Each organization will have its preferred method of contact to schedule rides, whether by phone, email or something else.
Get the Help You Need with SCNOVA
Once you are sure that you need help with senior transportation services, the next step of locating the right provider for your situation can leave you feeling lost. The friendly individuals at Shepherd's Center of Northern Virginia can help to connect you with the services that you need.
Reach out to discover the variety of senior medical transportation services that are available in your area, as well as how to reach out to them and how to benefit from other resources for aging in place.