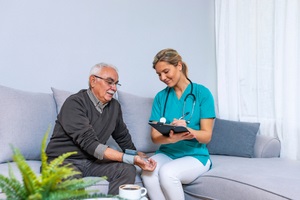 The baby boomer generation is expected to retire at a rate of 10,000 people per day, resulting in a significant demand for individuals with experience and abilities in senior caregiving. Working with elders might be an appealing alternative for people who are new to the industry, seeking a career change, or simply wish to volunteer their time to help others. Here are five reasons why volunteering in senior care and doing senior check in is a good choice – especially for retirees.
Adaptive Scheduling
The demand for elder caregivers is constant. Whether you are busy raising your family, your children are grown but you are still working, or you are retired and simply searching for volunteer opportunities outside of your regular work week, there is more than likely a flexible schedule to volunteer in the senior care field that will fit your needs and schedule.
Make A Positive Impact
Every day, senior care providers who are willing to provide care and support can make a significant impact in someone's life. For some seniors, coping with changes that often arise with aging and transitioning to living in a senior facility can indeed be difficult. Seniors still trying to live independently in their home can find it increasingly difficult to meet all the challenges.
Volunteers providing senior check in service to the elderly have a favorable impact on the physical and mental well-being of the individuals they care for, which makes growing old easier and enhances the quality of life. The influence of those ties extends to the seniors' families and friends, who can rest easy knowing their loved one are in excellent hands.
Understanding that the compassion and attention they deliver enhances the lives of those around them gives caregivers a sense of self-worth and personal fulfillment. Working with seniors has the extra benefit of allowing you to interact with individuals who have an abundance of knowledge and experiences to share which can also open the doors to expanding your horizons.
Continuous Rewards
Seniors experience a variety of obstacles as they age, ranging from physical restrictions to changes in cognitive function. They still have a lot to share, though. Volunteering with senior citizens is a fantastic way to learn while also building a meaningful personal connection.
If you're hesitant to volunteer with elders and do senior check in because you're worried about what you'll encounter, keep the following in mind: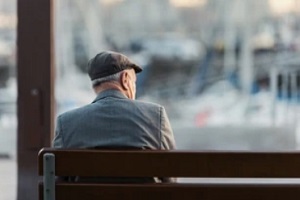 Loneliness is one of the most common issues that many senior citizens confront. When their family members are separated from them due to distance or time constraints, older individuals are frequently yearning for companionship.
You may be asked to simply sit and talk, listen to stories, or participate in a simple craft or board game as a volunteer. Playing cards, taking a stroll, working with a gardening project, or directing a baking activity can all foster conversation and relationship-building while also bringing back fond memories and creating new ones.
It is a frequent fallacy that as people get older, they lose their desire to learn new things. This may be true for some, but for many seniors, it could not be further from the truth! Many older folks, for example, are captivated by technology and would like to learn more. If you're tech-savvy, you can assist an interested senior in learning things like the computer or a tablet.
Not only are you teaching a talent, but you're also cultivating the ability to feel connected to the changing environment. You might be able to assist them in communicating with family members via email, Facetime, or Skype. Teaching any new skill, whether it's a game of Wii Bowling, a Sudoku problem, or a yoga class, can help an aging adult keep their body, mind, and spirit active and interested.
Providing transportation, delivering meals, providing musical performances, assisting with fun activities, providing housekeeping or personal care services, and many other essential support services are just a few ways to volunteer with older adults (think: assistance with tax preparation or personal shopping, or a weekly phone call to check in). Consider anything you enjoy doing and then share that interest, hobby, talent, or passion with an elderly person!
It Is Also Fun!
Individuals who care for seniors have a deep respect for the people for whom they are responsible. Volunteers enjoy the tales, experiences, and humor of the elders they care for rather than only seeing hurdles. They also appreciate the wide range of entertainment and activities offered! You will also be able to: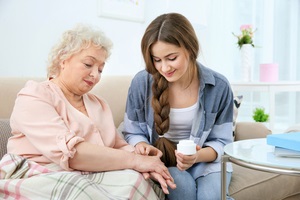 Assist people by meeting their physical and emotional needs throughout each day while building meaningful relationships.
Make friends in a small, tight-knit community where people gather to eat, play, rest, and enjoy the finer things in life.
Develop personal qualities of compassion and empathy as you deal with individuals shifting to new stages of life.
Learn about other generations' values, viewpoints, history, and culture.
volunteer For Senior Check In With The Shepherd's Center Of Northern Virginia
The most effective strategy to have a fulfilling life in whatever stage you are is to be contributing to others in a way that provides you satisfaction and a sense of purpose. When you volunteer at Shepherd's Center of Northern Virginia, you will not only make a difference in the lives of others, but you will also ensure that you are making a difference in your own life as well.