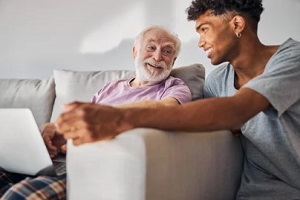 Volunteering Northern Virginia Volunteer Opportunities With SCNOVA with the elderly is often crucial for them because it can reduce feelings of isolation and loneliness, and such interaction can give them a sense of purpose and involvement. Additionally, it gives them an opportunity to meet new people and develop new friends.
Most people believe that giving back to your community makes a stronger community ? If you're seeking volunteer options, consider working with senior citizens. They will benefit from it just as much as it will benefit you.
Here's what to know about volunteering with the elderly and where to find the best volunteer opportunities.
Why Is It Important To Volunteer With Seniors?
Here are some of the many benefits of getting involved with senior citizens as a volunteer:
Prevents Isolation and Loneliness
Seniors frequently experience social isolation as they age. Less social connection leads to loneliness, which can be harmful to one's health. You should be able to give the elderly something to look forward to each time you volunteer with them. You'll enhance their social skills and support brain activity.
Gives Seniors A Sense Of Purpose
We begin to lose our sense of purpose as we age. Children will mature and leave the home. We also typically stop working which reduces our interaction and sense of purpose. Even worse, we can begin to find it difficult to engage in a variety of physical activities.
As a result, helping the elderly can heighten their self-worth and sense of meaning. You can instill in them a fresh sense of life. They may feel more motivated and succeed more in other endeavors as a result.
Making New Friends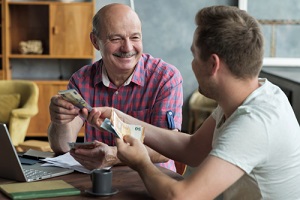 Seniors can find it more difficult to meet new acquaintances especially when they retire from their careers or move to a new area. You can help older individuals find new acquaintances. You can make friends with senior citizens, share interests and create a community together.
A New Method of Reconnection
Does your elderly relative find it difficult to maintain relationships? They can easily work on this connection and strengthen their social skills by interacting with volunteers.
Advice for Volunteering with Seniors
Here are some steps to consider if you want to volunteer with seniors.
Consult Regional Authorities
It's not difficult to locate elderly people in your neighborhood who could benefit from simple services like companionship, grocery shopping, or transportation to doctor's appointments.
Therefore, if you want to start volunteering with seniors, find out who needs your support by asking medical professionals, community service organizations, and especially county social services departments. County departments are often a good source of information in their area.
Contact a Local Volunteering Group or Organization
Find private groups that help the elderly by doing some research. Volunteer organizations are often seeking volunteers who can assist the local elderly population. This can often best be done online through a search for "volunteering with the elderly in my area" or "my area senior citizens services".
Engage A Senior Facility
The ideal venues to volunteer with seniors are the senior centers in your neighborhood, which tend to be social and educational centers that seniors can visit during the day. In addition, senior living facilities tend to offer similar social and educational programs. Learn how you can volunteer by getting in touch with the nearest senior center.
Give Money
Even if you may not be able to work directly with the elderly, you can donate money to support them to maintain their activities. Give money to a charity that works specifically with elderly, and provides services that seem worthy, and has a good reputation. You often may choose how you wish the donation to be used.
Visit Senior Citizens
You can visit seniors as part of your volunteer effort if you don't want to go through a formal process. You can pay as many visits as possible to an elderly family member or neighbor during your spare time. As you watch TV, tell stories, or play board games, spend time together.
Help Seniors with Household Tasks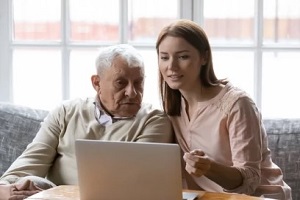 The majority of elderly people who continue to live at home may find it challenging to manage simple tasks. They require assistance with simple gardening work, meal preparation, and shoveling snow to name a few.
Spend some time doing this for an aging relative or neighbor. They will undoubtedly enjoy your company.
Final Reflections
If you live in Northern Virginia, the Shepherd's Center of Northern Virginia can be a good resource. Please visit us at scnova.org for more information about our senior services and how you may volunteer. If you have a different interest in senior volunteer, we may also be able to steer you to other organizations that might be useful
Please select one of the following methods to contact us, or to submit an application to join our volunteer team:
Complete and submit the online form
Download the volunteer application, print it out, fill it out, sign it, and send it back to SCNOVA by mail (SCNOVA, 541 Marshall Rd SW, Vienna VA 22180), email (office@scnova.org), or phone (703) 260-9568.
Or contact us at office@scnova.org, or call us at (703) 260-9568.
Please don't hesitate to reach out to our office if you have any questions or would like to get involved!