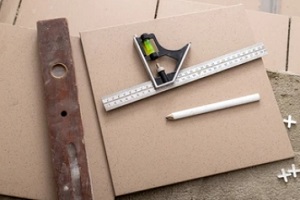 Home repair assistance can give many seniors the ability to remain living in their homes longer. Making a home safer and more accessible can reduce a senior's odds of falling, reduces accidents, and enhances independence. Furthermore, home improvements can reduce energy consumption and lower utility expenses.
It is important for everyone to live in a clean, safe, and properly operating house, but it is even more critical for senior adults. Thankfully, volunteers from the Shepherd's Center of Northern Virginia (SCNOVA) can provide routine home repair services so that seniors can remain safely at home. Discover the advantages of using a senior citizen home repair program.
Affordable Housing and Elderly Individuals
Journalists and legislators alike are paying close attention to affordable housing these days, and rightfully so. Many communities around the country are experiencing a home affordability crisis. The development of new affordable housing units is frequently the topic of press coverage and legislative ideas. Equally crucial, though, is the maintenance of existing available affordable housing. This is especially significant for retirees and senior citizens.
Every day, 10,000 Americans reach the age of 65. Housing costs climb as our community's homeowners age in place, despite the fact that many live on fixed incomes. any seniors are unable to afford relocation to a new home, apartment, or assisted living.
Even if they have the financial means to relocate, many seniors prefer to remain in their homes. They may have lived in their homes for many years. where they've reared their families, made memories, and grown attached to their neighborhoods and communities. They treasure their homes and value the continuity of their lives, and (understandably) have no desire to relocate.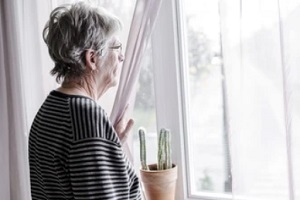 Many older adults have limited access to movement within their home, especially if they develop a disability. Low-income seniors often cannot afford a new chair lift, shower grab bars, or other devices that can greatly improve their mobility and their safety. Many cannot afford costly repairs, such as repairing a furnace, which can have a significant impact on their health and quality of life.
On a fixed income, older adults frequently have to choose between paying for necessary home repairs versus paying for prescriptions, groceries, transportation, and other necessities.
This is where SCNOVA can help.
Home Repairs of a Minor Nature
Our volunteers can complete minor home repairs as part of this initiative, to ensure that aging seniors' homes remain in good condition. The following are some examples of repairs we can help with:
Minor carpentry work
Light painting
Changing airfilters
Decluttering services
Yard raking/shoveling
The Advantages Of Minor Home Repairs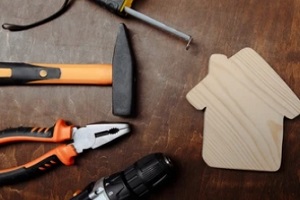 When compared to hiring a professional who will most likely charge you for labor fees, small home maintenance fixes can save you a lot of time and money. This is an efficacious alternative if you live on a fixed income or have limited cash, especially if some issues in your home have been neglected for a long time owing to a lack of funds to repair them. Our volunteers can also act as dependable aides who get to know your home better after each repair project.
Minor repairs can also improve the appeal of your home and potentially boost its value – helpful should you ever decide to sell. If you don't want to sell your home, any visitors you have (friends, family, etc.) will enjoy its clean and safe appearance. Furthermore, if a home is not frequently cleaned and simple maintenance fixes are not swiftly completed, dust, mold, and mildew can readily accumulate.
SCNOVA Can Assist You
For more details on our senior citizen home repair program service, please contact the Shepherd's Center of Northern Virginia. If we can't help you (as in the case of a needed major repair, we may be able to put you in touch with another resource which can help. We are a non-profit organization dedicated to improving the quality of life of older individuals in Northern Virginia (ages 50 and up) since 1998.
We have over 250 vetted and trained volunteers dedicated to ensuring that aging adults have all the resources they need to live an independent, safe, and healthy life. To learn more about SCNOVA's minor home repair service, call (703) 260-9568 or send us an email.