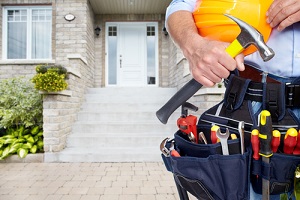 Many states provide free aid to seniors who require home security or repairs, and there are numerous free home repair programs available. USDA Housing Repair Loans, Habitat for Humanity, rental aid, and state incentives for older homeowners are just a few examples of services. The Department of Aging may be one of the most important free home repair aid sources for most seniors.
There are numerous organizations that provide seniors with free home repair assistance, especially if they are low-income homeowners. Unfortunately, many of these services are likely to go unnoticed. Many states provide free aid to older adults who need to safeguard or restore their homes. There are also other national initiatives that assist seniors with support. Seniors in the United States are reasonably well cared for, thanks to nonprofits and federal grants.
Read on to uncover some useful resources, whether you need small house repairs, emergency home repairs, or changes to your home that would benefit your everyday life. What Subsidies and Funds are Available from the Federal Government for Senior Homeowners?
There are numerous federal subsidies available to assist seniors in improving their homes, including their home climate. Several initiatives exist to provide seniors with a safe and secure environment at home.
What Is The Weatherization Assistance Program?
The U.S. Department of Energy (DOE) Weatherization Assistance Program (WAP) reduces energy costs for low-income households by increasing the energy efficiency of their homes, while ensuring their health and safety. The program supports 8,500 jobs and provides weatherization services to approximately 35,000 homes every year using DOE funds.
Is It Possible To Acquire USDA Loans And Grants For Home Repairs?
The United States Department of Agriculture (USDA) offers a great program called the "Very Low-Income Housing Repair Program." If you're a senior with little to no money in need of house repairs, this program is worth consideration as it provides free home repairs to low-income people. The largest grant is $7,500, however, it aids in the removal of various threats from your home and helps to keep it safe. Low-interest loans of up to $20,000 are also available through the program.
Do You Qualify For LIHEAP (Low-Income Home Energy Assistance Program)?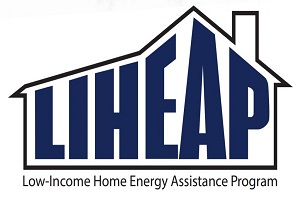 Although this program is not solely for seniors, it does help low-income people in general, including seniors. LIHEAP is a federal program that helps low-income families with the costs of heating and cooling their homes.
The program helps by paying utility bills and weatherization/energy-related home repairs and renovations directly.
What Senior Citizen Grants Are Available?
There are other excellent state grants available as well. Some state awards are identical to federal grants, while others are state-specific. Here are a handful of the state-level initiatives that seniors can use to get free help.
The California Earthquake Authority
This is a California-only grant that only applies to persons who own a home built before 1980. The majority of these houses aren't built to survive an earthquake. They can receive $3,000 to help earthquake-proof their homes with this award. They also provide earthquake insurance at a lower cost to individuals who require it. This program is for older houses, not just seniors, and it can provide a lot of assistance to people who need it.
Department Of Aging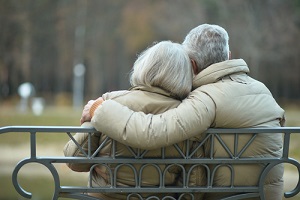 Many states have Aging Departments. Although many of these initiatives are effective at reaching out and providing resources, it never hurts to double-check. Your local Department of Aging may offer a variety of grant programs, depending on your state's specific program.
From grants for free roof repairs for seniors to grants to replace your home's windows with energy-efficient windows, there's something for everyone. The Department of Aging may be one of the most important sources of free home repair program assistance for most seniors.
HEAP (Home Energy Assistance Program)
Many states, including New York and Ohio, offer state-level Home Energy Assistance Programs, similar to the federal LIHEAP program. These programs are available to all low-income people, including seniors, and can help with heating and cooling costs.
How Can Medicare Assist Senior Citizens Who Own A Home?
Medicare may not be able to pay for elder home repairs immediately. However, they will gladly assist anyone who requires their home to be better "suited" for them as a result of a doctor's prescription.
This can include items such as:
Hanging bars to make it easier to get out of bed
Lifts for seats
Medicare has a number of policies that are quite rigorous. They don't give "convenience things" such as stairlifts. They can, however, be a good resource for those who simply require modest assistance and who do not require home repairs but rather minor home alterations.
Seniors Deserve All Available Assistance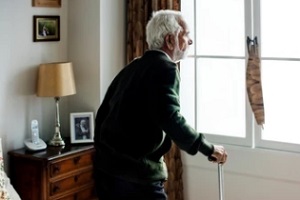 The majority of these programs are geared toward seniors who have a low annual income as opposed to those who are exceedingly wealthy. It doesn't matter if you worked hourly or for a salary your entire working life now that you're approaching retirement. Maybe you've worked your entire life and still do. As a senior, you may be qualified for some of these free home aid alternatives, regardless of your situation–and you deserve it!
Contact Us Today!
If you have any questions or concerns regarding the options that are available to you or a loved one regarding home repair program for senior citizens, please don't hesitate to reach out of our helpful and friendly staff at SCNOVA today!