Volunteer work can always give you a feeling of fulfillment, and this is especially true when it comes to volunteering to assist senior citizens. One of the many ways you can help seniors is by driving them to local destinations. The Shepherd's Center of Northern Virginia (SCNOVA) provides both medical and companion transportation for seniors. Following is a closer look at these services and how to volunteer for them.
Senior Citizen Transportation With SCNOVA
SCNOVA offers medical and companion transportation services for seniors. Medical transportation service involves taking older adults to medical and therapy appointments, while the latter involves transporting clients to places such as the pharmacy, grocery store, bank, library, or hairdresser. Companion volunteers can also take seniors to certain social or educational functions. SCNOVA asks seniors to give at least four business days' notice for these services, and though we will always do our best to meet our seniors' needs, no ride is guaranteed.
Volunteer Qualifications
Individuals who volunteer with SCNOVA have the ability to make a significant impact in their community. Although there are no strict qualifications to become a volunteer, there are certain basic qualities volunteers should possess and several expectations they must meet.
Volunteers should enjoy spending time with older adults and be compassionate. They should also be punctual and reliable when carrying out their duties. It's also important for volunteers to be sociable, have a calm demeanor, and a sense of humor.
Our volunteers also are expected to:
Alert the SCNOVA office immediately if they are unable to fulfill their duties as a volunteer on any given day
Protect each senior's privacy
Notify the Operations/Volunteer Manager of any changes in a senior's physical or mental health
Maintain updated records of their volunteering hours. Volunteers should report their monthly hours via email to office@scnova.org.
Transportation Volunteer Policies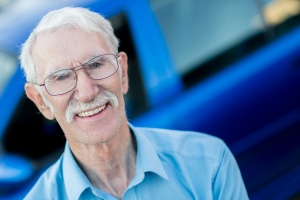 Transportation volunteer drivers are required to abide by the following policies:
Volunteers must provide their own vehicle and be licensed and insured. SCNOVA will request updated copies of each driver's insurance card and license. All changes in driving status must be promptly reported.
Volunteers should know where they are going before meeting the client (i.e. not ask the senior for directions).
Volunteers are not responsible for providing senior citizen transportation to or from any location not specified in the senior's request. SCNOVA is happy to help volunteers handle unreasonable transportation requests.
Volunteers are prohibited from suggesting treatment options, administering drugs, or making any type of medical referral to seniors.
All toll and parking fees are the responsibility of the senior.
Volunteers are prohibited from accepting gifts from seniors. However, donations to SCNOVA may be handed to the Volunteer Manager.
Volunteers are not allowed to physically lift seniors or help them with personal care needs.
Maintain confidentiality at all times.
Senior citizen transportation volunteers must also respect the following procedures:
After agreeing to provide a ride, a volunteer must contact their senior right away and this call should be made either the night before or the morning of the encounter so that they can adapt to any changes.
Volunteers should always log into the Rider Schedule website to view all ride requests.
In case of an emergency, volunteers should call the SCNOVA office, which will put them in touch with the senior's emergency contact.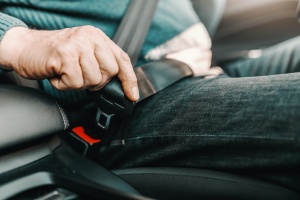 There also cannot be any conflicts of interest. In other words, volunteers and senior citizens cannot personally arrange services without going through SCNOVA. This can create liability issues for SCNOVA and its volunteers. All volunteers are given 3 hours' credit per ride. Perhaps one of the most important parts of being a transportation volunteer is reliability. If you can consistently be there for your senior citizen, you will be successful.
Become A Senior Citizen Transportation Volunteer With SCNOVA Today
Reach out to the Shepherd's Center to learn more about how to become a volunteer transportation driver for senior citizens. We are a nonprofit that has been dedicated to serving adults in Northern Virginia ages 50 and older since 1998. The areas we serve include Vienna, Oakton, Reston, Merrifield, and Herndon.
Our more than 250 volunteers are vetted and trained to help care for seniors' physical and mental health and improve their overall quality of life. We strive to help elderly adults lead productive lives and aim to prevent them from becoming lonely as they grow older. In many cases, our volunteers end up forming deep, long-lasting friendships with our clients.
Whether you wish to assist with medical transportation or simply companion transportation, SCNOVA is the organization that can give you this opportunity to help a senior citizen.
Call SCNOVA today at 1-(703) 281-0538 or visit us online for more information about our volunteer programs.