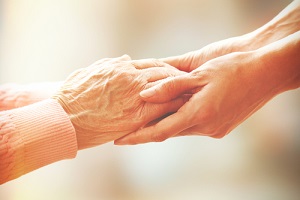 Most adults who live beyond 65 years of age will eventually require some form of long-term care or senior care options. However, many older people do not need full care around the clock like that offered in nursing homes, while others may wish to avoid nursing homes due to limited finances, a desire for greater privacy, or a strong drive to remain in their own home for as long as possible.
Mid-year population estimates from the U.S. Census Bureau found that around 16 percent of the American population was aged 65 or older in 2018, and the Bureau predicts that senior citizens will outnumber children by the year 2035(1).
Thankfully, the growing elderly population in America means that there are now more options than ever when it comes to senior care and plenty of ways that older people can avoid going into a nursing home. Here is a look at some good senior care options that do not involve nursing homes.
Aging At Home
Many older people are opting to age in place and remain in their home for as long as they possibly can. At first, they may be able to do this relatively unaided, but as they get older, they will need increasing levels of assistance that may be administered right in their own home on a weekly or daily basis.
For example, older people can use services such as those offered by Shepherd's Center of Northern Virginia, whose volunteers offer everything from transportation to medical appointments, food delivery, and shopping companionship to lifelong learning and cultural enrichment opportunities.
In-Home Care
Seniors who struggle with activities of daily living such as hygiene and dressing may receive visits from home carers trained in assisting with these activities, while those who need moderate medical assistance can find home carers trained in addressing the specific issues they are facing.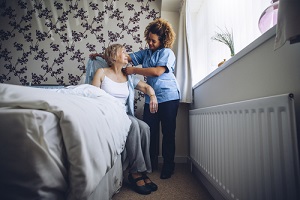 This is a good option for elderly people who place a high value on their privacy and the familiarity of their home and neighborhood. Although it may take some time and effort, it is possible to find a regular caregiver who is a good match for the personality of your loved one. However, it is important to be cautious when seeking in-home care for a loved one who is cognitively impaired to ensure that you choose someone who is not only trustworthy and reliable but also capable of working with people who have cognitive challenges.
Although this type of home care may not offer the same level of socialization that assisted living might provide, a caregiver does provide a form of companionship, and programs like Shepherd's Center of Northern Virginia can be used in conjunction with in-home care as a valuable form of social connection.
Assisted Living
An assisted living community is a good option for a senior who is looking for a balance between privacy and community. Although residents in assisted living have private apartments, they also have easy access to a broad range of activities, entertainment, shared meals and transportation. Help is available for those who need assistance with daily living tasks, and there is 24-hour on-call assistance. However, this is not a good approach for people who need constant medical care.
Adult Day Care
Another option is adult daycare, which offers senior citizens a place where they can go to receive care and socialize with others while their family caregivers are at work or otherwise occupied during the day.
In situations where a family member does not wish to leave their elderly loved one alone during the day or the individual wishes to spend regular time with other people, this is a very good option. Adult daycare often includes transportation and meal preparation, and most centers offer entertainment such as crafts, outings, movies and other activities.
Moving Your Loved One In With You
If you are able to handle your loved one's day-to-day care or arrange for assistance in this regard and you have enough space in your home to accommodate them, you may consider inviting them to live with you. This is a personal decision that will depend on the nature of your relationship with your elderly loved one as well as their relationship with the other people living in your home.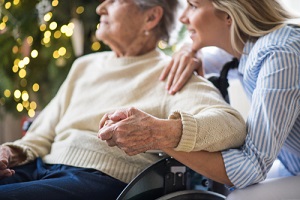 You will also need to think about your home's layout and whether it is easy to navigate with any mobility challenges your loved one may have and whether you have the space to offer them a sense of privacy within the home.
If you are unavailable during the day due to work or other commitments, you can make use of options such as adult daycare or socialization through programs like Shepherd's Center of Northern Virginia to keep your loved one entertained and give them a sense of purpose.
Get In Touch With Shepherd Center Of Northern Virginia
If you are looking for a good senior care option that allows your loved one to remain in their home and age in place, reach out to the friendly team at Shepherd's Center of Northern Virginia to find out how our services can improve your loved one's quality of life and provide valuable support with daily living activities.