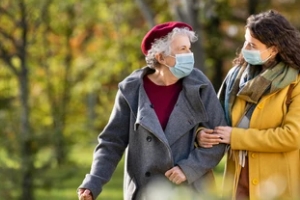 Many people live their lives with longevity in mind, doing what they can to ensure they remain healthy and mentally sound for as many years as possible. While living to see your golden years is positive in many ways, the process of aging itself can be a very challenging time. In addition to losing the physical ability to do many of the things they once did, many aging parents must also contend with cognitive decline. All of this threatens something that so many adults treasure: a sense of independence.
Tips For Helping Aging Parents
When you reach a point where it is time to talk to your aging parents about getting some help, you may find that they resist your efforts out of fear of losing their independence. Whether they show it or not, they may be resentful, sad, angry or frustrated by your suggestion. Even though this is not an unusual response, it does not change the fact that your parents need help. Here are some tips for dealing with an aging parent or parents who are resisting getting needed support.
Try To See Where They Are Coming From
Always present your position in a way that shows you respect their autonomy. It may be helpful to explain that getting some support now may enable them to live independently for a lot longer overall. Think about why they may be acting in the ways you are concerned about (such as out of habit, fear, anxiety, or dementia) and approach them with that in mind.
Decide What Is Most Important
You might be looking out for your aging parents, but constantly talking about everything you want them to do can be very tiring for both of you. The more you insist, the more a parent may resist. This is a time where it can be beneficial to choose your battles. Instead of repeatedly telling them they should go for more walks or invest in a more modern refrigerator, learn to let the small things go and focus your energy on matters that involve their safety, like getting a broken step repaired to avoid a fall hazard, getting an eye exam if you've noticed a lot of new dents and scratches on their car, or getting help with bill paying or preparing food.
Encourage Your Aging Parents To Think Of The Bigger Picture
Some aging adults might be unwilling to change their behavior for their benefit, so pointing out to them how it will benefit their loved ones might give them the incentive they needed. For example, you may be able to convince parents who still smoke to give up the habit by explaining how dangerous being around smoke can be for their grandchildren. You might also explain that you have become quite anxious worrying about their safety and ask them if they would be willing to accept some help to ease your mind.
Get Others Involved
When your parents are starting to show signs of needing some support, it is a good idea to ensure they are surrounded by a good circle of people they are comfortable with and trust. Losing control of your life can be tough, especially when you feel like you are giving up that control to strangers. For example, there are community organizations that offer senior transportation services, where volunteers drive older people who can no longer drive themselves to appointments, shopping or social visits.
Many older people who resist the idea of letting "strangers" drive them around at first end up forming a close bond with the person who drives them and start requesting them for future trips. This also expands bonds with new friends outside of their immediate family which is often quite helpful.
Ease Them Into It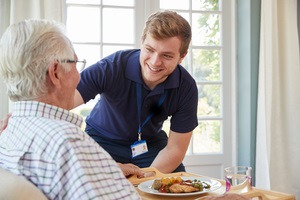 Your parents might be rejecting your suggestion of going to adult day care five times a week, but they may be more willing to accept help in smaller ways. Small interventions like getting a handyman to come by a few times a month or a housekeeper come once or twice a week to help with light cleaning means your parents can get some support without feeling like their independence is threatened – this may make them open to more extensive help when it is needed in the future. Big changes can be scary, so consider gradually introducing small means of support.
Give Them Choices
One way you can let your parents feel more in control over the situation is by presenting them with several choices and leaving the final decision up to them. Make sure that every suggestion you give them will address your most pressing concerns. Then back off and let them choose. In addition to letting them hold on to a sense of independence, seeing what option they prefer can provide valuable guidance the next time you need to suggest help in some area.
Get Support For Your Aging Parents From Shepherd's Center of Northern Virginia
Shepherd's Center of Northern Virginia offers a range of services aimed at helping area seniors to age in place, from senior transportation and friendly caller programs to health advocacy and food pickup and delivery. Reach out today to learn how their offerings can help your parents maintain their independence while getting much-needed support.