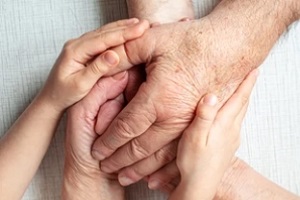 As your parents get older, there may come a time when you start to wonder if they are still capable of living on their own and managing their affairs without assistance.
Signs To Pay Attention To
Whether you live nearby or are further away and only see them occasionally, there are some signs you can look out for that could indicate they need some help. Here is a look at what to pay attention to as your parents age.
A Marked Increase In Forgetfulness
We all misplace our keys or wallet from time to time, and there is no reason to panic if this happens to your elderly parents occasionally. However, when they start to get lost on familiar routes home or frequently forget where they have placed items, it could be a sign that something more serious is occurring. Make an appointment with your parent's doctor to discuss your concerns about their memory loss.
Significant Mood Changes
If your elderly parents are experiencing significant mood swings, such as angry outbursts or withdrawn behavior, it is important to seek help. Many people attribute uncharacteristic mood changes to older age, and this means depression can go unrecognized in seniors, depriving them of treatment that could help them feel better. Ask your parents how they are feeling regularly and observe them for unexplained changes in their mood.
Changes In Eating Habits Or Weight
It is not unusual for people to lose interest in cooking as they age, even if they once enjoyed spending time in the kitchen. However, it is important to pay attention to any unexplained changes in your parents' eating habits and discuss them with their doctors. In some cases, reduced energy, a loss of taste or another type of illness could affect appetite.
Unexplained weight changes also need to be addressed. Weight gain and weight loss can be signs of depression or illness in some cases. Although these changes may prove to be harmless, it is a good idea to see a doctor to rule out major issues.
Decreased Socialization
As your parents age, you should pay close attention to their energy and mobility levels. If a previously active parent has suddenly become more passive and sedentary or has lost interest in activities that once formed part of their daily routine, it could be a sign that they are struggling with a mental health issue.
If they have recently lost a loved one, such as a close friend or spouse, you should be particularly vigilant for signs that they feel depressed or isolated. Encourage your parents to continue to engage with family, friends and the community to ensure their physical and emotional well-being as they get older.
Problems With Driving
As we age, many of us lose our ability to drive safely, so pay attention to signs that your parent is no longer capable of operating a vehicle. Although you may not have the opportunity to be a passenger in their car and observe their driving, a pattern of fender-benders or an increase in dents on the car could indicate that something is amiss.
Unsafe driving puts your parents at risk, as well as other drivers and pedestrians on the road. If you suspect your parent is starting to struggle with driving, consider asking them to not drive at night or take highways. If you feel that they are no longer able to drive safely at all, look into alternative transportation methods to prevent them from becoming isolated.
Personal Hygiene And Cleanliness Issues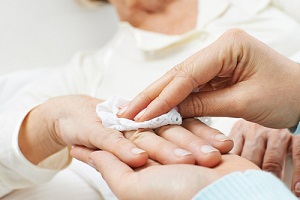 Look out for signs that your parents are neglecting personal hygiene and cleanliness in their home. For example, if your parents are not dressing and grooming themselves appropriately, it could be a sign that a physical or mental health problem is setting in. You should also take a look around their home for issues like overgrown grass, garbage piling up, expired food in the refrigerator, or burned-out light bulbs. These can lead to problems such as falling hazards and foodborne illness.
Trouble Managing Finances
If your parents are struggling to pay bills on time or manage their spending, it could be a sign of dementia or another mental health problem. It can be difficult to get a clear idea of how well your parents are handling their finances if they are typically private when it comes to discussing money-related issues, but it is important to get them to open up about their finances to ensure they are spending their money wisely and paying taxes and bills on time.
It can be alarming to notice unexpected changes in your parents' behavior, but paying close attention to what is happening in their lives is the best way to ensure you can get them the help they need so they can continue to age in place for as long as possible.
Reach Out To Shepherd's Center of Northern Virginia
If your aging parents need assistance maintaining a positive lifestyle while staying in their home for as long as possible, Shepherd's Center of Northern Virginia offers a broad range of services. Get in touch today to learn more about our Adventures in Learning courses, friendly caller program for seniors, caregivers support group, senior transportation service, minor home repairs and food pickup for seniors.