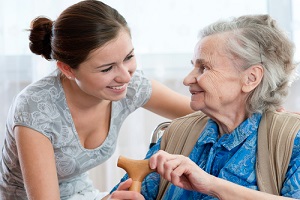 Although some older adults prefer the level of assistance that is offered by assisted living, a significant majority of the aging population would like to continue living in their home for as long as possible with some senior care. Statistics from AARP show that nearly nine out of ten adults above the age of 65 wish to remain in their current home as they grow older(1).
There are many reasons that adults wish to age in place with senior care. Great comfort can be gained by remaining in a familiar home as they undergo the struggles and uncertainties that come with aging. Elderly people who are accustomed to satisfying their basic needs, such as purchasing clothing and food in their neighborhood, enjoy a strong sense of comfort from being able to continue with their lifestyle as much as possible. In addition, the confidence that is gained by continuing to live their lives without the need for frequent assistance can improve their self-esteem and quality of life.
Eventually, however, many older adults may need help with certain tasks. As the nation's elderly population continues to grow, more opportunities exist to receive support while aging in place. For those seniors who wish to remain in their home but are not capable of handling all their affairs on their own, there are several solutions that can make life easier while respecting their desire for independence.
Volunteer-Based Companionship Care Services
Companionship care services are ideal for older people aging in place who do not need a high level of medical care. Volunteer organizations such as Shepherd's Center of Northern Virginia are geared toward supporting independent living with companionship services such as volunteers who visit elderly people and spend time with them doing the activities they enjoy or conversing with them, delivering meals to them, transporting them to medical appointments and delivering meals to them. They also organize social and educational activities aimed at stimulating elderly people emotionally and intellectually.
In-Home Care
If your loved one needs more help around the house and in their daily life as they get older, they do not always need to move into an assisted living facility. In-home caregivers can be hired to come to the home and help with daily tasks such as light household chores, grooming, bathing, dressing, meal preparation and other tasks.
Many in-home care providers subject their carers to rigorous interviews and reference and background checks in addition to ensuring that they have the proper training and credentials to care for people. They often endeavor to match seniors with caregivers whose personalities will be amenable to them.
Respite Care
If you are caring for your elderly loved one in their home or taking turns with other family members, you may find that there are times when no one is available to be physically present. In these cases, you may elect to get respite care, a type of short-term relief from primary caregiver responsibilities that gives you the time to attend to family or work matters, travel, or simply take some time to yourself to recharge mentally.
Adult Daycare
Adult daycare centers provide seniors with a place they can visit during the day with organized activities so they can remain connected socially and give their days structure. Many offer transportation services to and from the facility, and they give families the peace of mind of knowing that their loved one has a place to go each day with people who care about them.
Specialized Dementia Care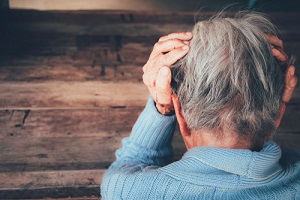 Caring for a loved one with dementia is very stressful, and the constant worry that a person may wander off leads some families to place their loved one in an assisted living facility. However, in-home dementia care is a viable option for families that can care for their loved one part-time and just need someone to care for their loved one during the hours they are unavailable.
Specially trained caregivers who know how to navigate memory and communication troubles, safety issues and difficult behavior can step in to ensure your loved one's safety when you are not available. They can visit your loved one's home and watch over them while providing them with meaningful activities, mental and physical stimulation, and dignified care.
Get In Touch With SCNOVA For Senior Care
For assistance with living independently as you age, get in touch with Shepherd's Center of Northern Virginia. We are a volunteer-based, non-profit organization that serves older adults in the area with services that can help you remain in your home as well as opportunities for educational and cultural enrichment.
With offerings such as companion shopping, minor home repairs, help with record keeping, educational courses, luncheons, trips, support groups, social visits and transportation to medical appointments, our goal is to enhance the physical and mental well-being of area seniors.