It's important for everyone to be in good health, but especially older adults. Fortunately, Shepherd's Center of Northern Virginia (SCNOVA) has a way to assist elderly people with this: through our Health Advocacy service. Here is a close look at what this service includes.
What Is Health Advocacy?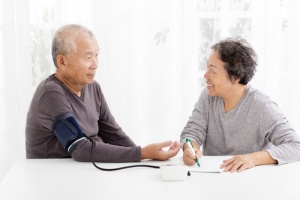 Health advocacy is the process of promoting activities that are beneficial to a person's physical and mental wellness. A health advocate volunteer can provide blood pressure screenings, health education and counseling, and offer clients referrals to community resources that can help improve their well-being. Health advocacy volunteers personalize their services based on the client and their needs.
A health advocate helps raise questions, takes notes, enhances communication, speaks up for the client so they can better understand their illness and receive better care. They help the client to be more involved in their health care, and as a result, receive better outcomes. An advocate helps guard against medical errors. The single most important way to stay healthy is to be an active member of your own health care team and a health advocate can help you do that.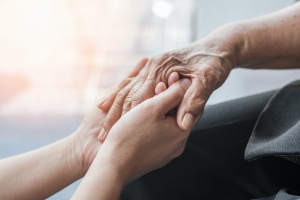 Health advocates do not make decisions for their clients, rather they make them aware of their options. They cultivate a better understanding of the healthcare system by giving their clients background knowledge. They offer the type of support that helps patients get their questions answered and their problems addressed.
Our health advocate volunteer provides health counseling and education, referrals to appropriate community resources and assistance in navigating the healthcare system. Blood pressure screening and fall prevention screening are offered at AIL classes and Lunch N Life events. The only "hands-on" procedure we perform is blood pressure screening, and we do not provide in-home care. For more information, call our office and one of our Health Advocacy volunteers will contact you within 48 hours.
Get Help With SCNOVA's Health Advocacy Service
Reach out to the professionals at Shepherd's Center of Northern Virginia for more information. We are a nonprofit charitable organization that has been dedicated to caring for adults in Northern Virginia ages 50 and up since 1998.
Call SCNOVA today at (703) 260-9568 or contact us online to learn more about our health advocacy service.