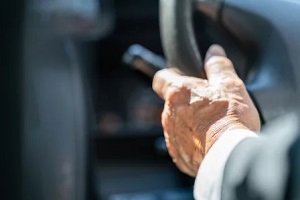 As with any skill, professional advice can help you maintain your competitive edge behind the wheel. This is especially crucial when driving because it affects both your safety and the welfare of others on the road. A driving safety assessment performed by an expert, like an occupational therapist, can be advantageous to almost anyone. It's also the best approach to determine any specific adjustments required to increase your driving safety.
A thorough driving evaluation by a qualified expert is an objective procedure for determining:
If you possess the knowledge and skills necessary to drive safely
What changes, if any, are required
What particular actions you may take to drive more safely and effectively
What on-the-job training might help to advance your abilities
Typically, formal driving evaluations last two to three hours. They usually include a clinical assessment (which may consist of a number of cognitive, visual, and physical exams), an on-the-road test, and either oral or written feedback on the results. Programs may differ slightly, and some may even include the use of a driving simulator in their evaluation procedure.
In order to account for the physical and mental changes that come with aging, many older persons compensate for declining skills by making changes to when and how they drive. This can be a valuable step. Many people, even those with serious physical limits or health conditions, are able to drive safely under more controlled conditions.
Frequently, people who have had a medical event like a stroke or who have a chronic health condition such as multiple sclerosis are able to resume driving after recovery. Knowing yourself and your personal capacity for safe driving is the key.
Reasons To Consider A Driving Evaluation
If you continue to feel confident in your driving, you might benefit from having a professional confirm your judgment. Knowing the potential impact of the changes you've made to your technique or receiving recommendations for keeping your driving skills fresh may be helpful.
If you are "feeling your age" — not seeing as clearly as you once did, having decreased response time, or losing flexibility — then a driving evaluation might be useful.
You can also benefit from an evaluation if you have any medical issues, such as chronic illnesses like diabetic neuropathy or arthritis, or any physical restrictions that could impair your ability to move, stretch, or strengthen your arms or legs. Additionally, if necessary, an evaluation may give you a strategy for recovery.
A driving evaluation can be Indicated if you have lost your peripheral vision, experienced changes in your depth perception, or experienced other vision-related changes.
It is wise to seek the advice of a thorough driving assessor if you have been advised to stop driving but aren't sure that you agree. Such evaluations are detailed, and you will make suggestions that fully consider your driving knowledge and capabilities. Both your current driving proficiency and your areas for growth will be evaluated.
You also might find it helpful to have a driving "checkup" if you want to start driving again after a break. For instance, if you quit driving following a condition like a stroke, an assessment could reveal whether the stroke had any impact on your capacity to drive safely. Additionally, it can highlight techniques, recovery programs, or specialized tools that could assist you in regaining safety while driving. After a period of rehabilitation, some people discover that extra mentoring and retraining can help them get ready to return to their place behind the wheel.
You might benefit from a driving exam to hone skills and boost confidence if your driving habits or where you drive change due to circumstances. Recent moves or changes in family responsibilities are two instances of changes.
If you have Alzheimer's disease or dementia but it is still in its early stages, you might not have to stop driving right away. A thorough evaluation can help you plan for a time when you won't be able to drive in the future and also evaluate whether you can still operate safely for the time being.
Materials For Formal Evaluations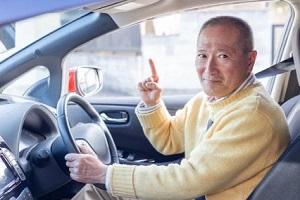 You might be able to perform a more formal evaluation of your driving through a number of community resources. Finding these resources could be easy with the help of your neighborhood hospital:
Programs that specialize in driver rehabilitation occupational therapy
Programs for aging veterans given by your local or city government and other rehabilitative facilities
The bureau, department, or administration of your state's motor vehicles, may offer unique licensing alternatives or special initiatives
Contact Us For Details
If you have any questions or concerns regarding if you or an elderly loved one should receive a professional assessment of driving safety, please don't hesitate to contact our highly trained and professional staff at Shepherd's Center of Northern Virginia today for more details.