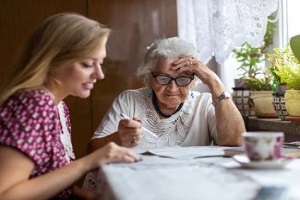 Getting older comes with its fair share of difficulties, one of which is maintaining independence. Sometimes, an older adult might need help, but no one is present to know that a problem has occurred. The uncertainty of the safety of an elderly person is why senior welfare checks exist—so neighbors, friends, and family can ensure that an elderly individual is safe, even when there is no communication.
If you're faced with a situation where you think a welfare check may be necessary, you might not know where to go next. Here's why you may need to arrange a welfare check on an older adult and how to request one.
What Are Welfare Checks Used For?
Welfare checks, also known as wellness checks, ensure that an elderly person is safe and well. If the person lives alone or has minimal visitors, they may fall ill or suffer an injury and no one will know. Welfare checks can help make sure the older person is safe or offer the necessary medical assistance. A routine schedule of wellness checks can monitor his/her safety and condition over time, providing useful information and offering the potential of appropriate intervention should that be required.
Welfare or wellness checks are not related to America's nationwide welfare assistance program, and anyone is eligible to be checked up on, regardless of their financial situation or living arrangements. Welfare checks can ensure that the person is safe in their living environment.
Signs That a Welfare Check Might Be Needed
Knowing when to call for a welfare check on an elderly person can be challenging, and much of this choice comes down to how well you know them.
If the elderly person:
hasn't been answering phone calls or messages
hasn't been acting their usual self
shows signs of unexplained bruising
talks about self harm
If they exhibit one or more of these signs, consider calling for a welfare check. These are all red flags that something may be amiss at home. Whether you know the person or have never met them, a welfare check is still possible.
If your elderly neighbor:
hasn't mowed the grass in a long time
has a full mailbox
has packages piling up on the porch
hasn't retrieved their garbage cans for some time
has left elements of their home out of place (a door open, lights on overnight)
If your neighbor has displayed one or more of these signs, they may have had a medical emergency, fallen, or even taken the wrong medication.
How to Conduct a Welfare Check If You're Worried About Their Current Condition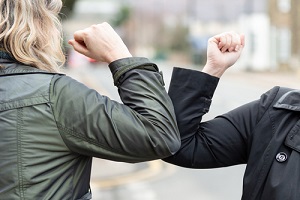 The steps to conducting a welfare check will depend on the situation. If you do not have any reason to believe that the elderly person is being physically abused or may be in immediate danger from another person, knock on the door to see if there is a response. In situations where another person may be an active threat in the home, it is best to avoid checking in yourself.
If there is no response to knocking on the door, reach out to any known friends, family or neighbors. If these steps are not useful, the final step is to call the police. All police departments operate their standard emergency line (911) and non-emergency phone number that will be specific to your area. If you believe someone is in immediate, life-threatening danger, do not hesitate to call 911 and explain the situation.
However, in most instances, calling the non-emergency number is suitable. A member of the police department will take down your information and come do a welfare check. Do not hesitate to call for a welfare check because you think you are "wasting officers time; such checks are a regular part of police officers' duties. It is always better to be safe than sorry.
In situations where you believe an elderly person is being physically abused and need assistance, it is still wise to call the police. However, you can also consider calling social services. Be aware that if you would like to remain anonymous when you make your report for a wellness check, you should clearly communicate to the officer or social services. Otherwise, information such as your name may be shared while documenting the senior welfare check.
How to Conduct a Routine Welfare Check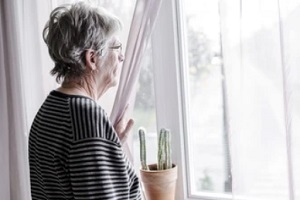 Find local charities, organizations, or agencies that provide welfare check service. A good way to do that is by searching online using the elder's zipcode or town, like "senior welfare check 20176", "elderly wellness check Miami", etc. Contact likely organizations personally for information.
Contact the city/county social services agency for recommendations and references to organizations in the area.
A national organization, Shepherd's Centers of America (shepherdcenters.org), provides welfare checks through 60+ affiliates in states across America. Reach out to them to get the contact information for a local affiliate in the elder's area.
Trust the Professionals to Help You Figure Out What to Do
Shepherd's Center of Northern Virginia is proud to support the seniors in our community. If you have questions about how to care for the elderly people in your life, do not hesitate to reach out.
However, if you believe someone is in immediate danger and needs a welfare check, be sure to reach out to the friends, neighbors and family. If this is no help, call the police or social services as soon as possible. For other questions, please call us at (703) 291-0067 or contact us online; we would be happy to help.