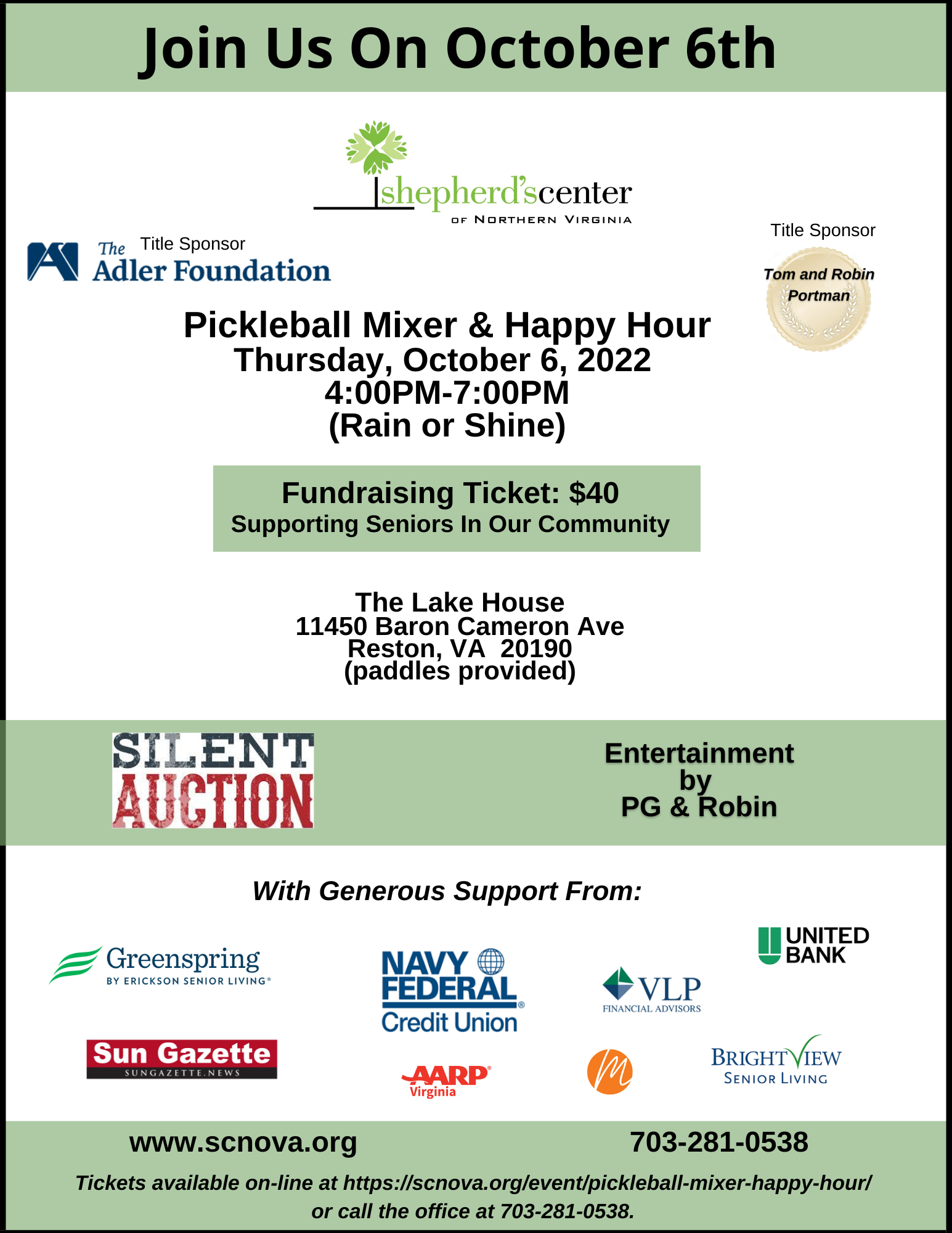 Join SCNOVA on Thursday, October 6th from 4:00pm – 7:00pm at The Lake House in Reston, Virginia for a Pickleball Mixer & Happy Hour. Even if you don't play pickleball, come for the great food, entertainment and to help raise money for the Shepherd's Center of Northern Virginia. Register for the event by printing the form below and mailing it back to SCNOVA, 541 Marshall Road SW, Vienna, Virginia 22180 or register and pay below.
Registration:
-Pre-registration closes at 3:00pm on October 5, 2022
-On-site registration available. Tickets are $50/each
– Download form below and mail it to SCNOVA, or
– Fill out on-line registration form
Payment
– Pay via Paypal (see payment option below on-line registration form)
– Call the office to pay with credit card information
Pickleball Mixer Registration Form (for download and printing)
Follow On-Line Registration Form Below
Pickleball & Happy Hour Registration
Registration for October 6 Fundraising Event.