As adults become older, many of them often begin to think of the best place to spend their days. While some seniors choose to live in an assisted living facility, others prefer to "age in place" or stay at home as they grow older. However, aging in place is not the best choice for everyone. Here is how to know whether you're a good candidate for aging in place.
When Is Aging In Place The Right Choice?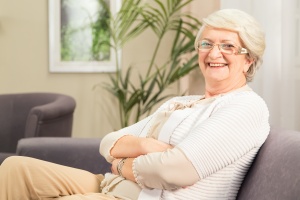 Although studies reveal that most adults wish to grow old at home, aging in place is only the best solution in certain cases. For example, if a person lives in a safe and easily accessible home, aging in place is a viable option. The same is true if the individual has adequately prepared for this situation and if they have a strong support network. Most importantly, an adult can age in place if they are capable of making their own decisions. If any of these apply to you, you are likely a strong candidate for remaining in your home. In any case, early and extensive planning is key to aging in place.
When Is Aging In Place Not Recommended?
Many elderly adults wish to be fully independent but cannot due to cognitive, emotional or physical handicaps that preclude them from living a normal life. If the following circumstances and characteristics apply to your primary caregiver, aging in place may not be the most suitable option for you to pursue:
Your caregiver is long-distance.
Your caregiver has few people (e.g., friends, family) to rely on for support.
Your caregiver is also in poor health.
Your caregiver is forced to return to work full-time.
Your home lacks sufficient space for your caregiver to stay overnight and/or for essential equipment such as an adjustable bed.
Aging in place is also not recommended if you easily feel isolated and lonely or if your home must be extensively remodeled in order to be made safe and accessible.
How to Prepare For Aging In Place
If aging in place is the right option for you, there are several precautions you should take to ensure you live a safe and healthy life at home. Here are four important steps to take to properly prepare for aging in place.
Set Up A Meeting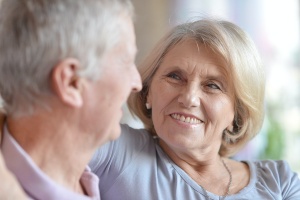 A meeting with your primary caregiver can help clearly establish what type of assistance you want and need. It can also be extremely helpful to set up a medical consultation to determine your specific health needs if necessary.
Establish A Routine & Inform Your Caregiver
Once you've committed to aging in place, a routine can help you remember things more easily. After you have established this routine, be sure to explain it to your caregiver and specify which tasks or activities you need the most help with. It's also a good idea to give your caregiver a tour of your home so they know exactly where to find helpful items and so that they can identify potential hazards.
Get Local Help From Professionals
There are several different organizations you can reach out to for assistance with tasks such as food pickup and delivery, rides, minor home repairs and more. Be sure to get the contact information for the organization's that are closest to you and give these details to your caregiver.
Review All Transportation Options With Your Caregiver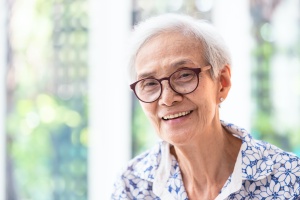 Regardless of your level of health, it's always important to be aware of all your options regarding transportation (driving, train, bus, etc.). Obviously, the more options you have available to you, the better. Your caregiver should confirm with you that you know and understand all bus routes and train lines, if these are transportation services you can use.
Get Help From SCNOVA
Reach out to the professionals at the Shepherd's Center of Northern Virginia (SCNOVA) to learn more about how to determine whether you're a good candidate for aging in place. Since 1998, we have been dedicated to helping adults ages 50 and up feel less lonely and improve their overall quality of life.
Our more than 250 volunteers are trained and vetted to ensure that older adults are properly taken care of and have access to all essential resources as they grow older. The services we provide include friendly callers and visitors, food pickup and delivery, minor home repairs, health advocacy, and transportation (including medical transportation). The areas we serve include Vienna, Oakton, Reston, Great Falls, and Herndon.
Call SCNOVA at 1-(703) 281-0538 or visit us online for more information about our services and programs.