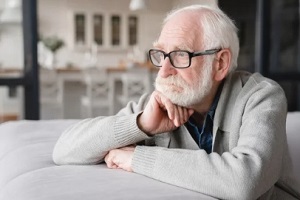 Growing older leads to numerous challenges, and while aching joints and blurrier eyesight usually come first to mind, what many people fail to consider with aging is the risk of lowered social activity—and as a consequence, loneliness. Data indicate that those above the age of 65 are more predisposed to being lonely than any other age group; magnified by the fact that as almost 30% of older adults live alone.
Loneliness is more than just an unfortunate feeling. It can have real and lasting impacts on individuals, from their health and well-being to their mental wellness and acuity. However, families have many tools at their disposal to discourage loneliness and keep their loved one engaged.
Here is an overview of how to combat elderly loneliness, including the risks of being alone and the most effective means of improving quality of life through socialization.
The Risks of Loneliness for the Elderly
Being lonely can be an unpleasant emotion leading in turn to feelings of isolation, lack of self-worth, and demotivation. However, studies have shown that the effects can also become physical.
Seniors who report being lonely over an extended period of time also can see increased risks of heart disease, cognitive decline, and a greater incidence of mortality. Loneliness is more than just an emotion; without the stimulation, brain chemicals, and behaviors arising from social engagement, the body is more likely to succumb to injury and death.
How to Combat Elderly Loneliness
If your loved one or family member is suffering from feelings of loneliness, there are steps you can take to help. Even small changes can make a big difference in mental and physical health outcomes. Here are some ways you can work with a lonely individual to help:
1. Join In-Person Programs When Possible
The best remedy for social isolation and loneliness is being present physically with other people. This can come from scheduled outings with existing friends or trying to make new friends in groups with similar interests. Those with mobility challenges may still be able to participate with minimal help, and groups can meet over a variety of topics—including those that do not require activity.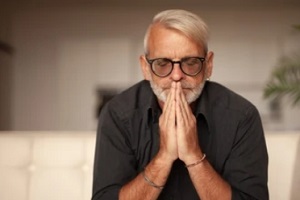 For instance, book clubs encourage discussion with others and require nothing more than a book or even an audiobook or e-reader for those with other difficulties. Simply meeting every Sunday to work the newspaper crossword together with someone can have big benefits.
2. Assist With Remote Connection
Not all older individuals are physically equipped to leave their residence or place of care, but that need not be a barrier. Family members can assist with helping them set up online connections.
From Zoom calls to participation in message boards and forums, these types of engagement still fulfill the need for person-to-person interaction. As an added benefit, these types of connections can bridge gaps not only in mobility but also location, enabling people to make friends around the world.
3. Involve a Pet
In addition to human social interaction, able seniors often benefit from caring for a pet. A mild-tempered cat or dog can serve as a steadfast companion, and even less common animals such as snakes and mice could be a good fit depending on interest and physical ability.
Those who are unable to commit to the responsibility of a pet might shift their caring attention to plants or even an activity like growing crystals, which can become beautiful shapes and patterns with regular care.
4. Encourage Participation
For older individuals who live with their family, keeping them engaged in activities is critical. Ask them to read a recipe while others prepare the ingredients.
Encourage their participation in simple tasks that relate to their interests; if they read the paper daily, can they summarize the day's events for the family? What was the last word they simply couldn't figure out in their crossword book? Conversations are powerful social interactions.
5. Help Others
Those who have the time and ability can engage with others by teaching. There is no need for your loved one to be present to share their knowledge in person if this is not possible; anything from helping them record videos to encouraging them to write down important steps can help to keep them engaged.
They may not directly speak to someone, but creating instructions or crafting information intended for others still stimulates many of the same social processes in the brain.
Learn About Socialization Options in Your Area
Finding options for your loved one to stay social as they age can feel like a challenge, especially if they are physically or mentally limited in their options. The Shepherd's Center of Northern Virginia can help you to combat elderly loneliness by connecting you with social opportunities in your community. Contact SCNOVA to learn about what options are available for your family.