What we like best about the AIL Semester Series is the friendly people. We enjoy their company each week. It's also an excellent educational experience, and the presenters are world-class experts.
—AIL Semester Participant
What Is the AIL Semester Series?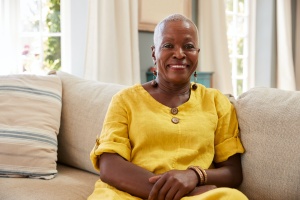 Classes, workshops, seminars, and discussion groups provide educational experiences covering a wide range of interests. T'ai chi, world affairs and a health series are ongoing classes. Previous topics have included Literature, History, Music, Creative Arts/Crafts, Travel, Financial and Security Issues, Spirituality, and Computer Skills. Our first AIL semester was conducted in the fall of 1998 and has now grown to over 125 participants each semester.
Who Can Join?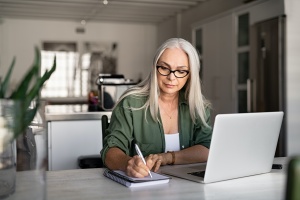 The Adventures in Learning (AIL) Semester Series offers adults age 50 or older a weekly program that combines a diversity of content with the opportunity to engage with their peers. Participants are welcome to attend one class or stay all day. We normally hold three 8-week semesters each year. Each semester has a somewhat different curriculum, and many participants sign up each semester.
One semester tuition payment entitles you to attend any or all classes during the semester. Create your own schedule – you may stay all day or attend only one class, and you can vary your week by week.
Registration will run from September 6 through September 20, 2022. Following is the schedule and offerings for the Fall 2022 semester or download AIL Fall Schedule.
Fall 2022 Semester
Thursdays: September 22 – November 10, 9:00am – 2:00pm. Registration runs September 6 – September 20, 2022.
Tuition for the 8-week series is $55 – one payment allows you to attend any number of the sessions for the entire semester. Register for the semester in any of the following ways: (1) Pay securely online by buying a ticket at the bottom of this page, (2) call the office (703) 281-0601) to register using your credit card, or (3) by check, first download AIL 2022 Registration Form , print it, complete it and send it with your check to the office.
Each session will be hybrid – held both in person and virtually on Zoom. Locations are:
(1) Unitarian Universalist Church (2709 Hunter Mill Rd, Oakton, VA 22124). Attendees must show proof of vaccination and wear a mask.
(2) By Zoom: once registered and payment received, registrants will receive a Zoom link by email. If you do not receive a link, please contact the office at 703.281.0601.
Classes will be held every Thursday (September 22-November 10, 2022) as follows. Please check the SCNOVA Events Calendar for any time changes.  The planned Thursday schedule is:
9:00-9:45 Ta'i Chi (Rob Gehring). This ancient art promotes body flexibility, strength, and balance. The class is ongoing and welcomes newcomers at any time. Additional class is offered weekly at Emmanuel Lutheran Church each Monday from 9:00–9:45. Your semester payment entitles you to attend the Monday and Thursday classes. Also, T'ai Chi is available year-round except during holidays and August. Click here for more information.
10:00-10:45 Health and Wellness (Casey Tarr)
Sep 22  "Effective Communication Strategies" – Phyllis Humphrey, Alzeimer's Association
Sep 29  "Does Memory Remember" – Chuck Anderson
Oct 6    "History of Reston Predecessors – Before 1964" – Alex Campbell, Executive Director of Reston Museum
Oct 13 "My Adventures working in New Guinea with the Peace Corps" –Christopher Davenport
Oct 20  "Medicare 101 – Part 1" – Mari de Leon, Kristin Helfer Koester, VICAP       
Oct 27  "How Companies Acquire, Use and Protect Your Information" – Bob Reinsel
Nov 3   "The Art of Travel" –  Joyce Turk – Foreign/Civil Service
Nov 10  "Senior Olympics" – Karen Jarzynka-Hernandezb
11:00-11:55 Arts, Entertainment & Travel
Sep 22  "Air Force Hurricane Reconnaissance" – Colonel Picanso
Sep 29  "The Grand Canyon: History and Modern Day Travelogue" – Scott Schroth
Oct 6    "Common and Uncommon Birds of North America" – Jerry Koons, Bird Photographer
Oct 13  "Our Visit to Iceland" – Paul Wormeli
Oct 20  "Medicare 101 – Part 2" – Mari de Leon, Kristin Helfer Koester, VICAP       
Oct 27  "Almost Forgotten Women: Yesterday's Headliners" – Mary Lipsey, Local Author
Nov 3   "Congestive Heart Failure – What is it and How is it Treated" – Scott Schroth
Nov 10  "Stories of American Revolutionary Women" – Bonnie Fite
12:00pm  Blood Pressure & Fall Prevention Screening by Casey Tarr
Inclement weather policy: If Fairfax County Schools are CLOSED due to bad weather, our classes for that day are cancelled. If Fairfax County Schools are on a TWO HOUR delay, we will still have classes but starting at 10:00 instead of 9:00.
Registration begins for the Fall 2022 Semester on September 6, 2022 and runs through September 20, 2022.