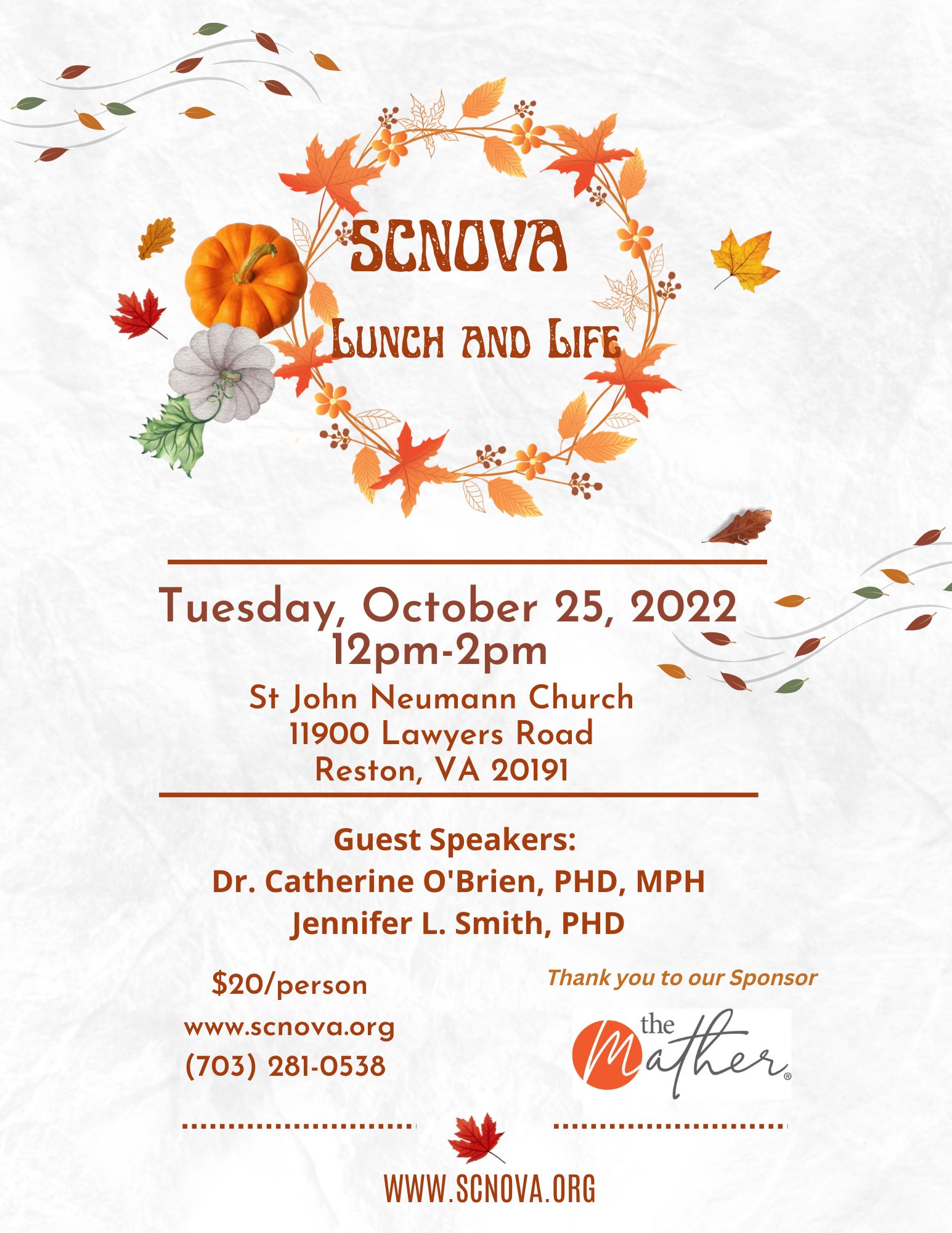 The Shepherd's Center of Northern Virginia is continuing it's Lunch and Life Series on Tuesday, October 25, 2022 at St. John Neumann Church in Reston, Virginia. Come listen to our guest speakers, Dr. Catherine O'Brien PGD, MPH and Jennifer L. Smith, PHD as they discuss mental health and How Hope Functions as a Motivator for Healthy Behavior.
Ticket Price: $20 (includes lunch and guest speakers)
RSVP: Please RSVP by October 21, 2022. Call 703-281-0538 to buy tickets or you can purchase them below.